Articles
Neighborhoods in Vancouver tend to facilitate walking, biking, and public transit with greater ease than the the vast majority of...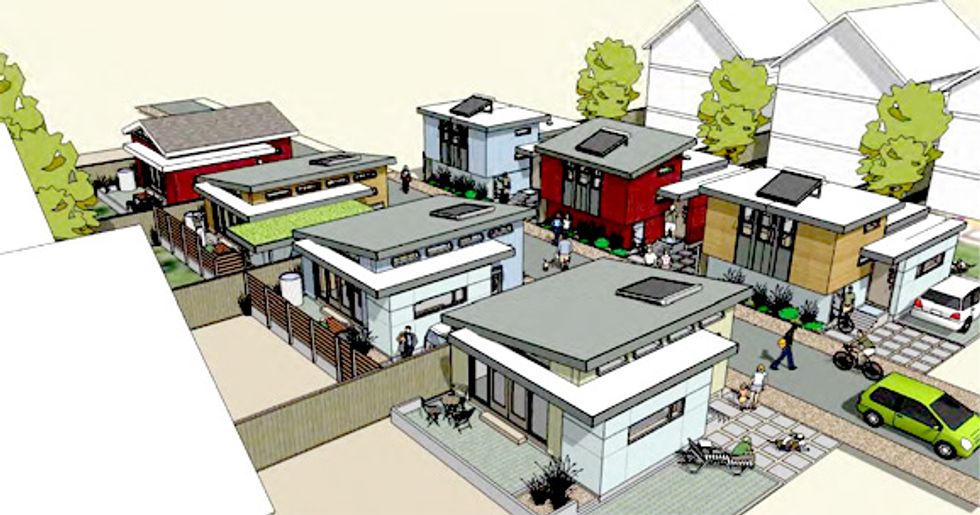 Neighborhoods in Vancouver
tend to facilitate walking, biking, and public transit with greater ease than the the vast majority of U.S. cities and suburbs, but they also happen to be comprised of systems of laneways, or alleyways, which connect houses to their garages and parking spots. The resulting configuration means that a good deal of the city's most desirable real estate is being used to house cars, rather than people.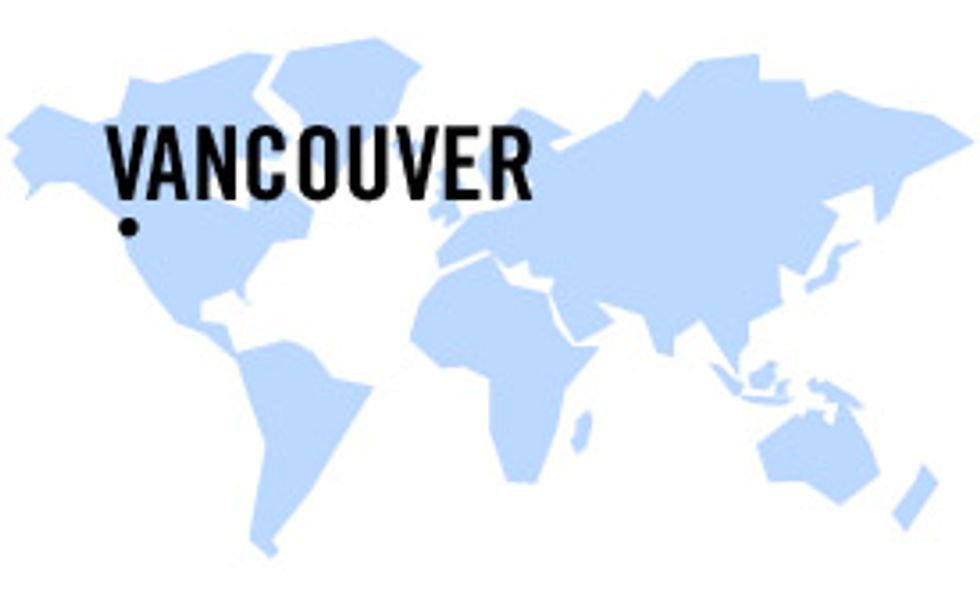 ---
That could change, however, as the combination of recent legislation (
legalizing the conversion of garages and laneways into secondary housing
) and a new company called
LaneFab
will make it possible for residents to convert their garages and lanes into small, attractive, efficient houses for family members or renters, thereby contributing to a denser, lower impact, more resilient city for all.Lanefab is the brainchild of the carpenter
Mat Turner
and the designer
Bryn Davidson
. The units were inspired by Davidson's personal experiment in small-footprint living: the
RAO/D Pod
, a 360-square-foot condo that he and his wife gutted, renovated, and transformed into a beautifully efficient-if remarkably small-home. In the Pod, where the couple currently lives, there lies an exciting conceptual blueprint for Lanefab's low-impact designs, which make great use of tiny spaces, and which could enable many more people to rent homes in the city's central, walkable, and otherwise pricey areas."Vancouver's lane system [presents] a real opportunity," says Davidson, who five years ago founded the
Dynamic Cities Project
, a nonprofit organization designed to help communities respond to the challenges of climate change and oil depletion. "I think between seventy and ninety thousand lots in the city are now open to laneway housing."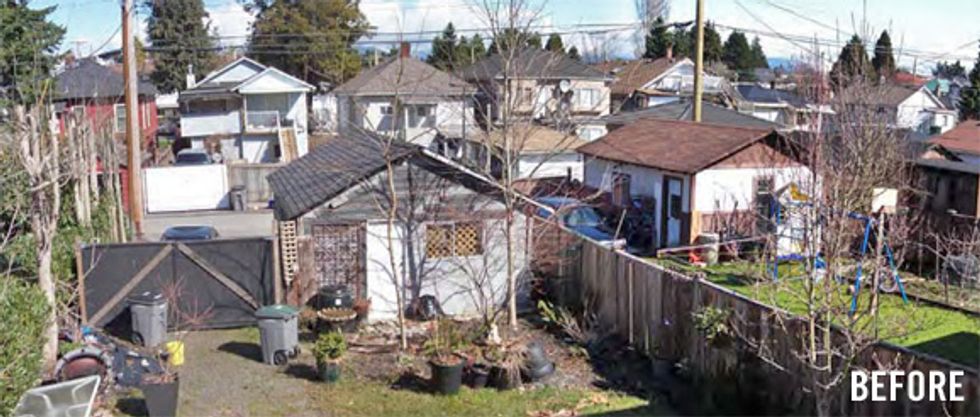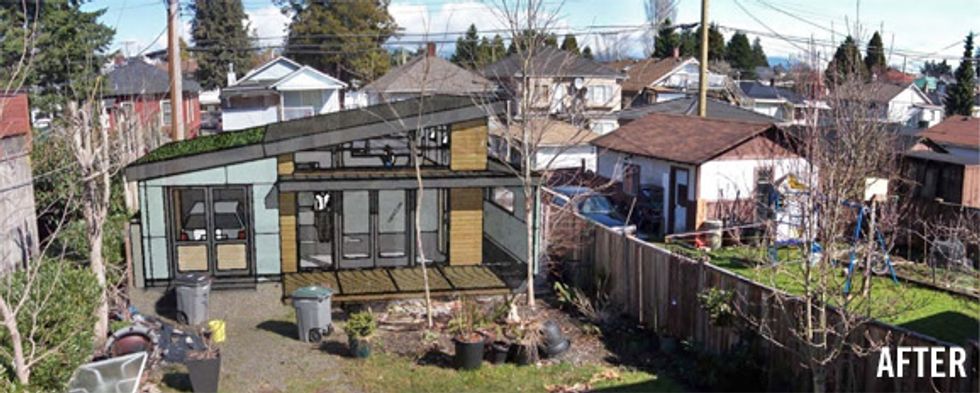 The typical Lanefab house is between 500 and 800 square feet-with various layout, bedroom, and parking/garage options-costs about $130,000, including the demolition of the existing garage, and could generate a little over $10,000 in revenue. The construction of a Lanefab also has the potential, through the combination of incredible efficiency and upgrades to the adjacent home's existing fixtures, to actually reduce a given home's environmental impact. Development across an entire block or even city could produce a slew of intriguing micro-communities, and the environmental results could be staggering.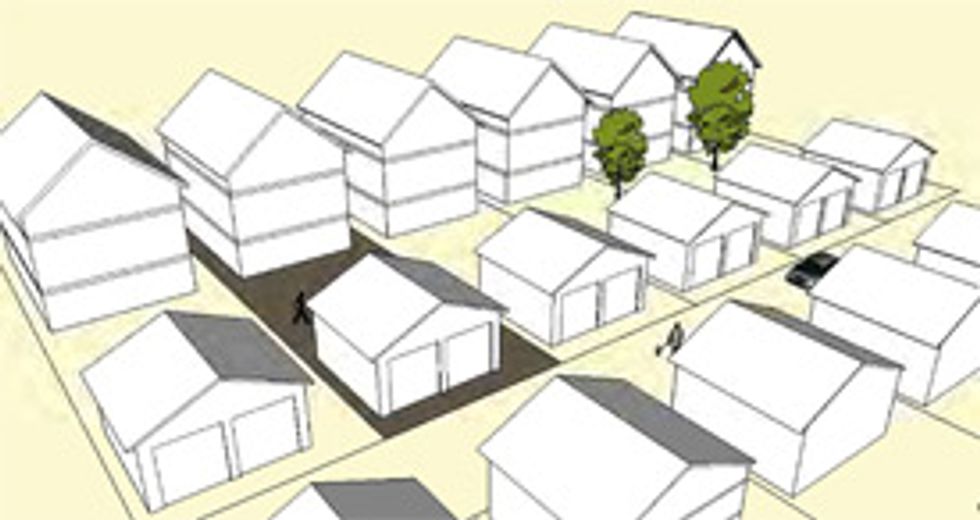 "If we want to do anything about climate change or peak oil at a big picture level, individual green houses won't do anything for us," says Davidson, who's received deposits for five orders and has another 20 or so inquiries in various stages of development. "But if we can do small infill dwellings in walkable, transit-accessible neighborhoods, then I think it's really about as good a thing as you can do if you're going to be building."
See images and blueprints floor-plans of Lanefab prototypes here.