Articles
Urban Nomad 2.0: One Year in a Microhouse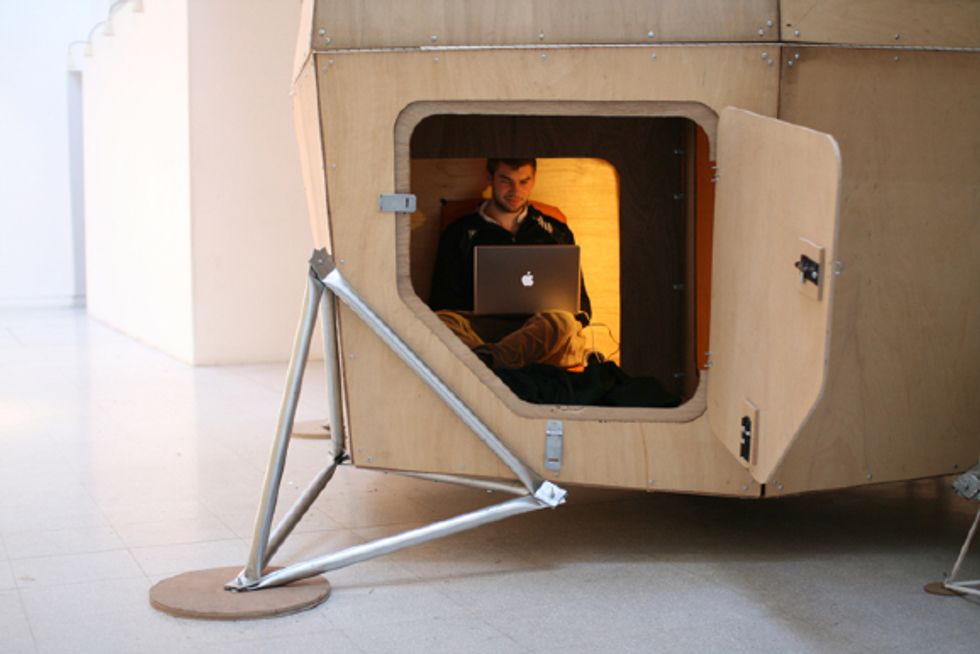 We've done a bit of
microhousing
(and
micro-driving
) coverage of late, and here's some more. Inspired by the Urban Nomad movement of the 1960s and 1970s (which focused on diminutive, movable dwellings in cities), a Glasgow School of Art design student named Alec Farmer has built a tiny home in which he'll live for the next year.
Using the instructions written by [Ken] Isaacs in 'How To Build Your Own Living Structures', I have created a replica of this 50 year old design, and plan to live in it, in the centre of Glasgow, Scotland, for one year. In doing so I hope to gain more insight into Isaacs design, and also into the movement as a whole.

I move in at the start of September 2010.

\n
Farmer describes the work of Isaacs as "smaller than architecture but bigger than furniture," and that sounds about right. His
Urban Nomad Version 2.0 blog
, which chronicles the experience of living in the tiny replica, has the potential to become a great resource for those of us interested in reducing the environmental impacts of our lives—and it already has a bunch of fantastic photographs.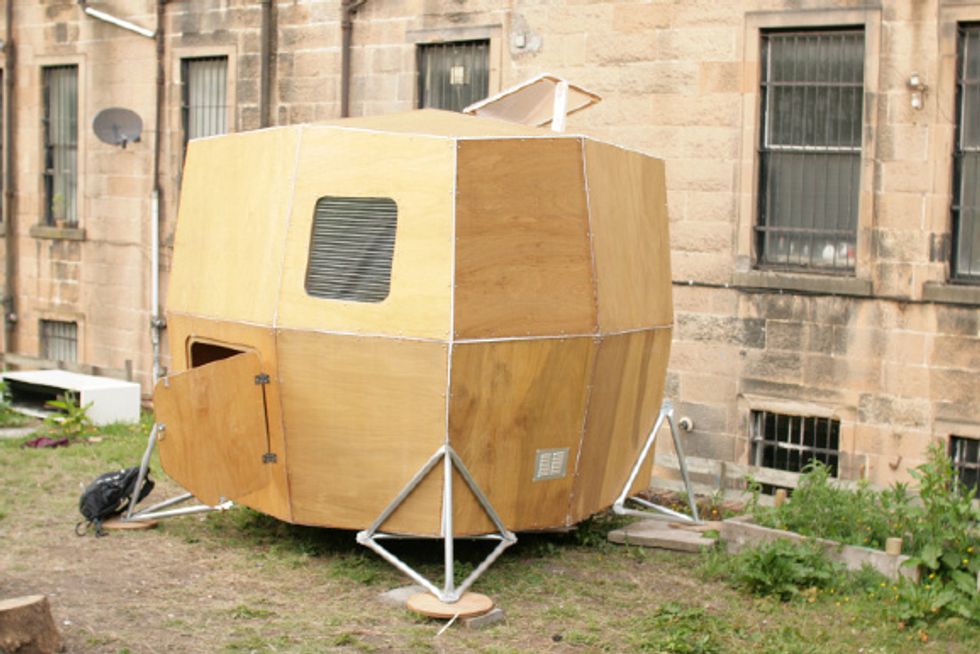 ---
\n