Articles
LOOK: The Bicycle Film Festival
About a decade ago, Brendt Barbur was riding his bicycle on 3rd Avenue in New York City when he was struck by a bus. Noting...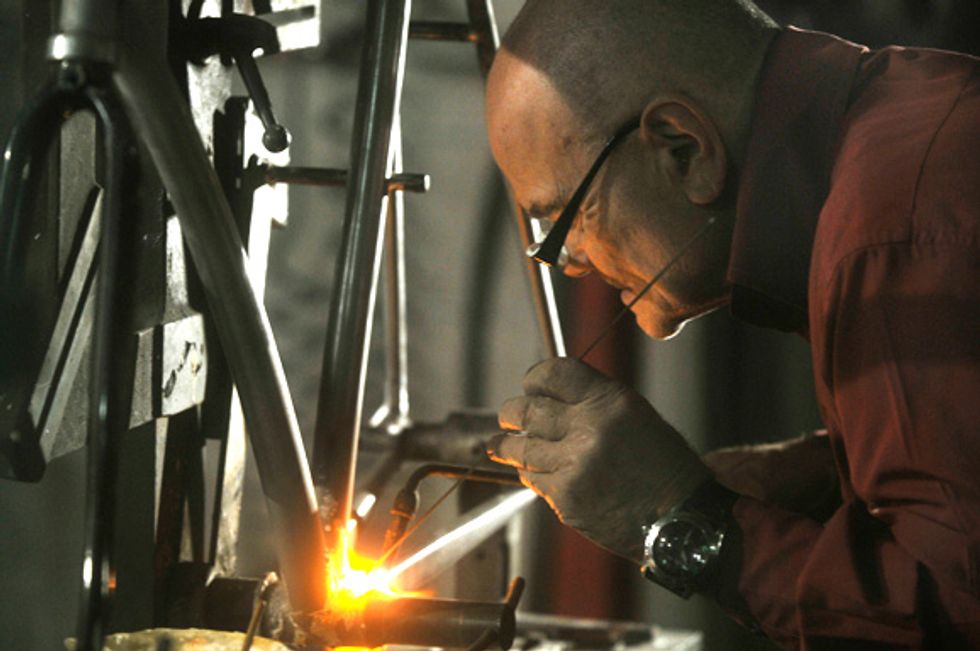 About a decade ago,
Brendt Barbur was riding his bicycle on 3rd Avenue in New York City when he was struck by a bus. Noting that the incident was "kind of negative" and "obviously not a fun experience," it nonetheless inspired him to endeavor toward something positive. But where many a civic-minded bike enthusiast might have been moved to don a suit and clamor about city hall, Barbur took a different route: he founded a film festival to celebrate bicycle culture.
---
"I support the activists and advocates who are into direct action, and I'll go to a demonstration, but those aren't my talents, and that's not my calling," says Barbur. "But I am really into art and film." Seeing in those media the potential to reach more people than through conventional activism, Barbur established the
Bicycle Film Festival
2001 as a celebration of bikes and the people who love them. Now in its ninth year, the festival will visit 39 cities, from Zurich to Las Vegas to Tokyo, and feature a variety of audio and visual work by artists like Blonde Redhead, Mike Mills, Swoon, and Michel Gondry, as well as a number of see-it-in-person-to-believe-it BMX and fixie trick sessions.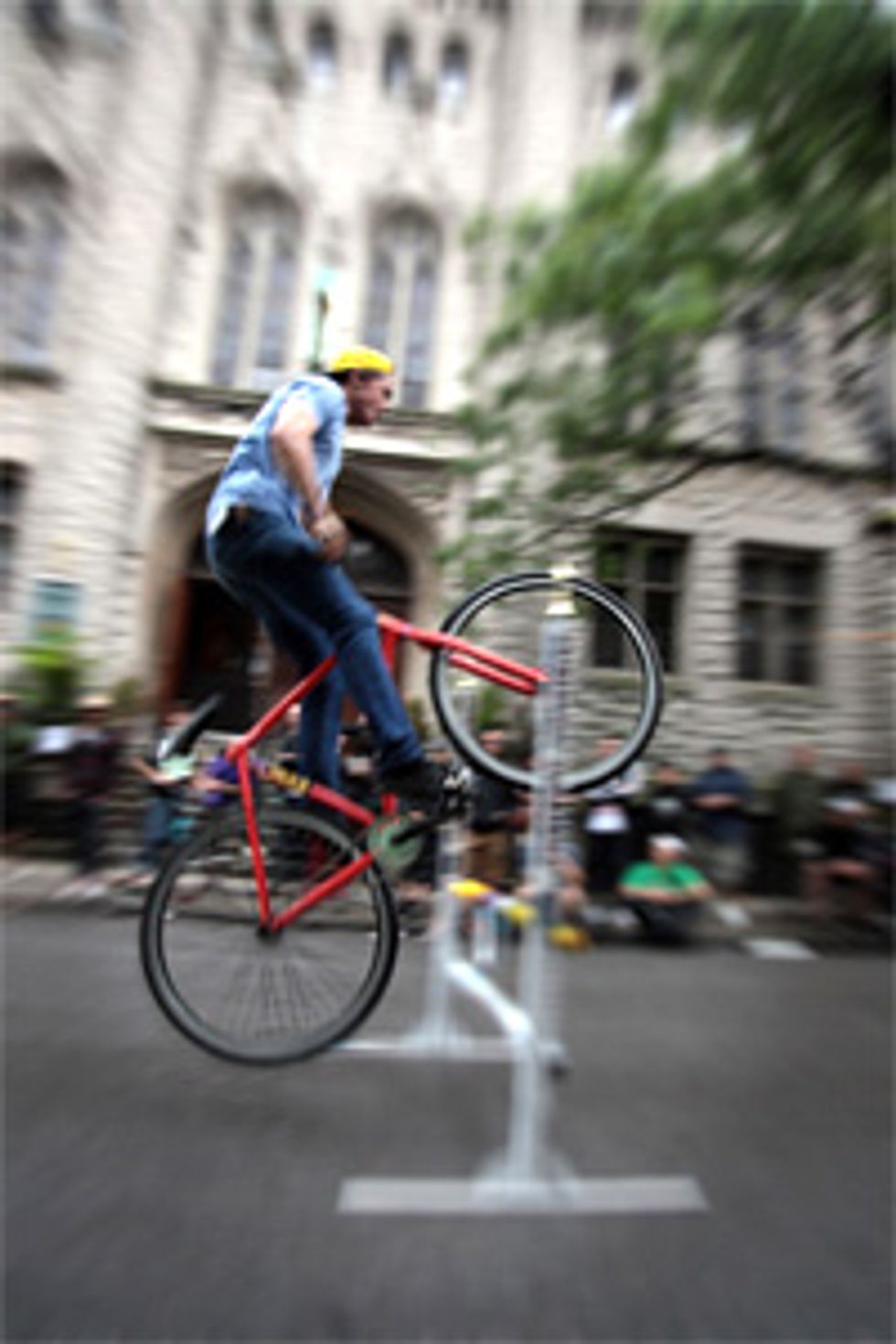 At the center of each event, though, is a series of inspired films. Benny Zenga and Brian Vernor's
Where Are You Go
follows bikers riding from Cairo, Egypt, to Cape Town, South Africa;
Anima D'Acciaio (Soul of Steel)
paints an intimate portrait of the Italian frame builder Giovanni Pelizzoli; and Rafael Flores's short film
The Scraper Bike King
offers a glimpse at the founder of the scraper bike movement in Oakland, California. Each story could in and of itself serve as a compelling love song to a specific aspect of bicycle culture; together, however, they form a resonant chorus, one that not only champions the vast and varied groups of bike aficionados around the world, but also reveals just how easy it would be for bikes to be picked up by everyone else."Does it occur to someone that they can ride a bike?" Barbur asks. "As a business person in the United States, if I arrive at a restaurant for a meeting, I have a lot more leverage if I pull up in a Mercedes. This is where the BFF comes in-so people can see that the bike really is an amazing thing, and see movies from around the world and people from other cultures coming together and hopefully people will find some inspiration." He adds, "We don't mind if they drive their cars to the festival, but maybe next time they'll come they'll ride their bikes."
The Bicycle Film Festival is in Toronto August 19 through 22. Learn when it's coming to a city near you here.Images courtesy of the Bicycle Film Festival. Header: a still image of Giovanni Pelizzoli from Anima D'Acciaio. Lower and homepage photo by Andy Miller.