Articles
L.A.'s Mayor Asks for Public Input on Education. But Does He Care What We Say?
Villaraigosa took to Twitter to announce that he wants to hear from the masses about education. Whether he cares what they say is still unclear.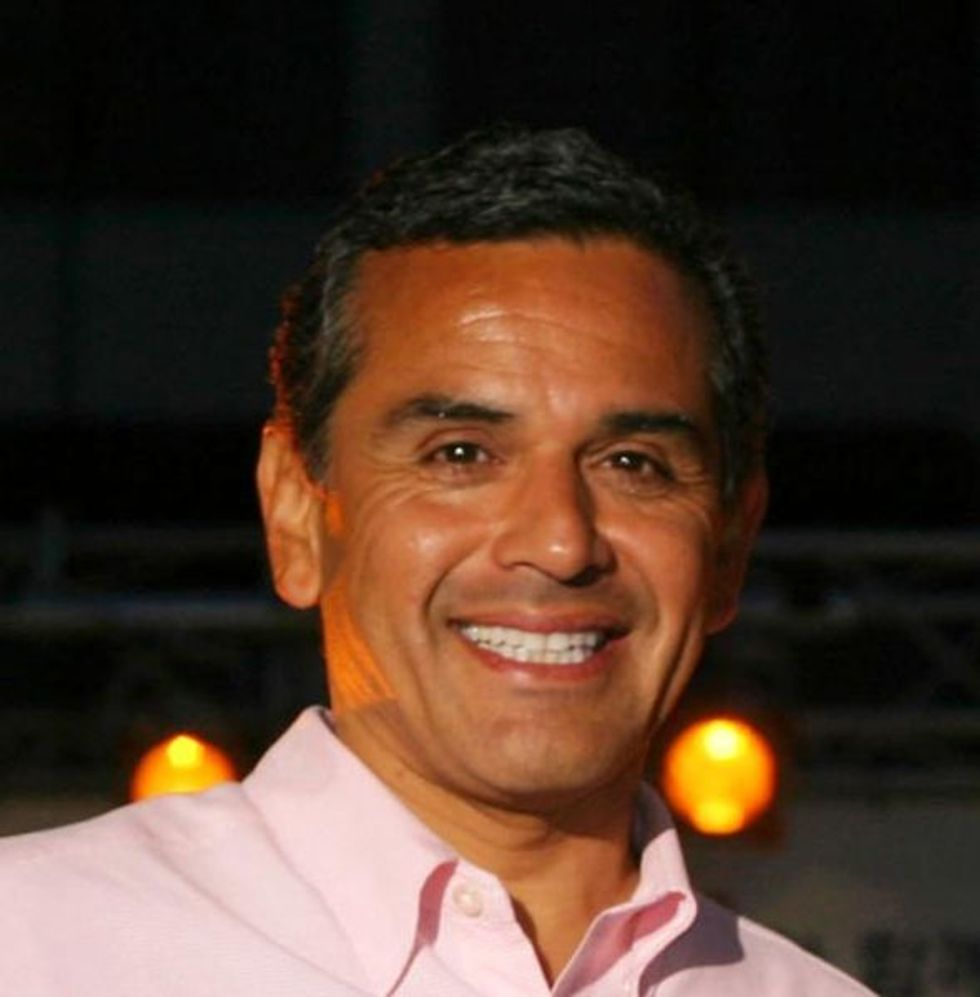 Education is a hot topic in Los Angeles—more than 5,000 teachers
protested budget cuts
in Downtown last Friday and the
Los Angeles Times
just released a second go-round of its controversial database ranking teachers according to how much their students' test scores improved—so it's no surprise that Mayor Antonio Villaraigosa wants the public's input on the direction of education reform in the city.
Villaraigosa took to Twitter late Monday afternoon to announce that he wants to hear from the masses about education. The link in his tweet goes to a question submissions page where Villaraigosa—who has long been involved with education reform efforts in the city—outlines his plans to introduce new LA Unified Superintendent John Deasy to San Fernando Valley residents on Monday, meet with parents on Tuesday, and speak to policymakers on Thursday about "changes that need to be made at the state level to help our local schools to succeed and thrive."
---
He then writes
"But I want to hear from you. What would you do to increase graduation rates and achievement in our schools? How do you think we can better serve LA's diverse student population?

Submit your suggestions and questions on education, vote for the ones you care about, and then I will respond to the most popular submission on Friday via Twitter (@villaraigosa) and Facebook (www.facebook.com/antoniovilla­raigosa)."



\n
It's a risk for Villaraigosa to open himself up like this. After all, not everyone in the city agrees with his approach to education reform—particularly his support of charter schools and his takeover, through his nonprofit Partnership For Los Angeles Schools, of some the most challenging, low performing campuses in the city.
And, although his gesture is certainly well-meaning, it seems like Villaraigosa should solicit suggestions and questions from the public well before he heads to Sacramento or meets with Dr. Deasy. It's important to remember that just because he's accepting questions and suggestions, that doesn't necessarily mean he's going to answer the questions or act on the suggestions.
So far submissions range from no-brainer suggestions that we have well-prepared teachers who are respected and paid what they deserve, to questions that are more hard hitting, like, "If reform is desired and pervasive, why was Jamie Oliver shut out of the LA school district?" and "Given that the current assessment of schools is not only invalid but biased toward urban systems what will you do to change this atrocity?"
We look forward to seeing what question or suggestion ends up ultimately winning the public vote, and how the mayor responds.
photo via Wikimedia Commons