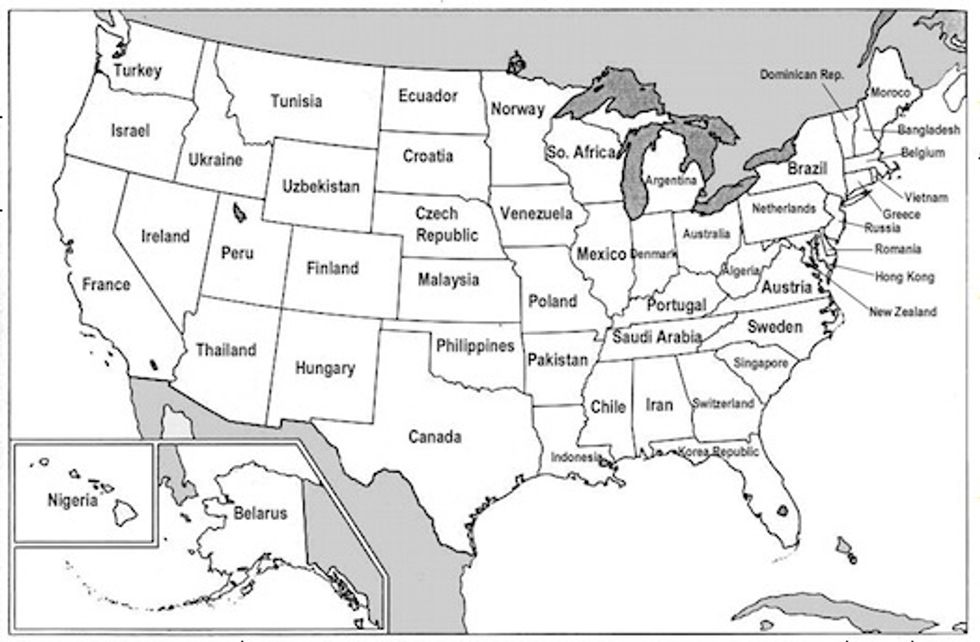 ---
And Washington is like Turkey, and Wyoming is like Uzbekistan. In what respect, you ask? They have about the about the same
GDPs
.
That's according to
this interesting map
. It labels each U.S. state with a foreign country with comparable economic output. Warning: If your grasp of world geography is shaky already (like this blogger), this map has the potential to confuse further.
Via
Matthew Yglesias
.
UPDATE:
Expect to see this same post again in, oh,
another six months
.