Articles
Making Solar Sexy: SMIT's Amazingly Versatile and Attractive Solar Panels
The SMIT team's new Tensile Solar Structures are lightweight, modular energy-generating systems, inspired by fabric architecture.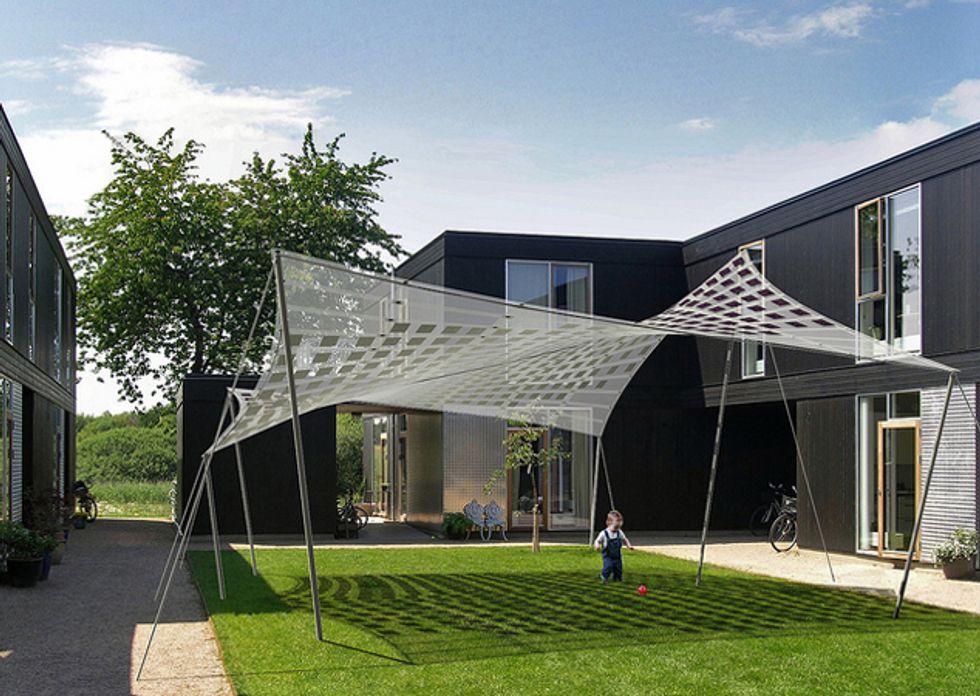 There are few designers out there doing as good a job making solar sexy as the SMIT team. We've covered this brother and sister team before (who, full disclosure, are friends of mine), when they were debuting their clever Solar Ivy designs, which went on to be featured at the MOMA's 2008 "Design and the Elastic Mind" exhibition.
---
Since then, Samuel and Teresita Cochran, along with architectural designer Benjamin Wheeler Howes, have been working to bring the Solar Ivy to commercial market, and to develop new innovative solar applications.
Howes may have hit it out of the photovoltaic park with this new creation: Tensile Solar Structures.
SMIT describes these as "lightweight, modular systems that produce solar power," and they are distinguished by their versatility.
Tensile Solar draws its inspiration from the intersection of fabric architecture, composite materials and thin film photovoltaic technology. Applying modularity to the design of tensile structures that integrate thin film PV was a natural step for the team that created Solar Ivy.

\n
Up top, you can see one potential application—a shade cover in a backyard. But the possibilities are truly endless. You could cover a parking lot with the stuff and produce electricity to run lights at night.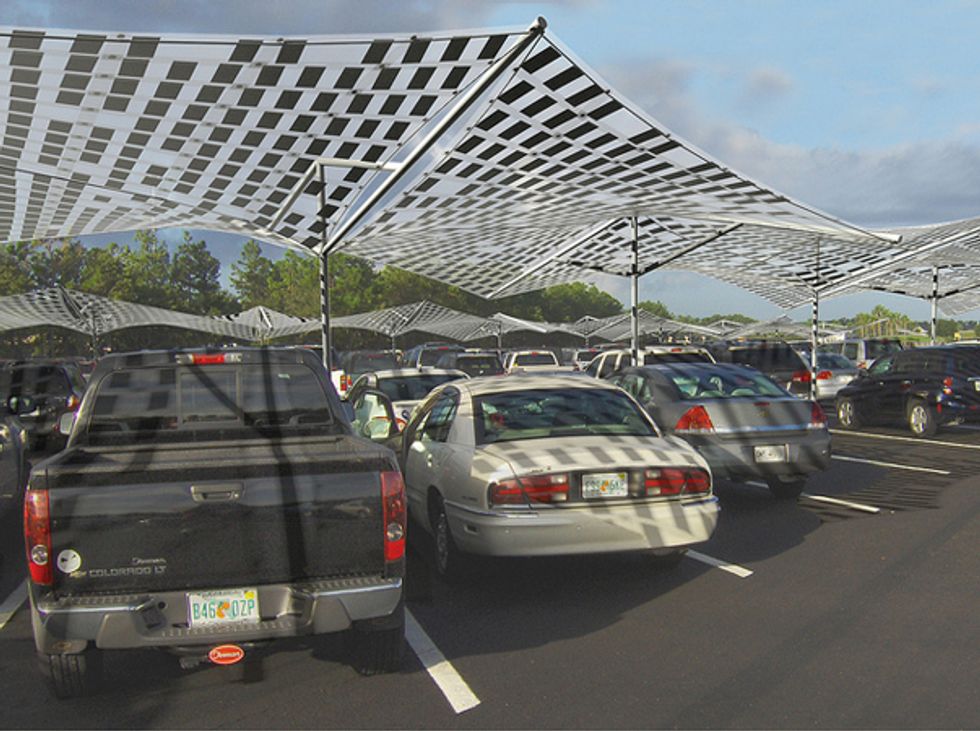 Or you could replace outdoor seating umbrellas with this Tensile Solar.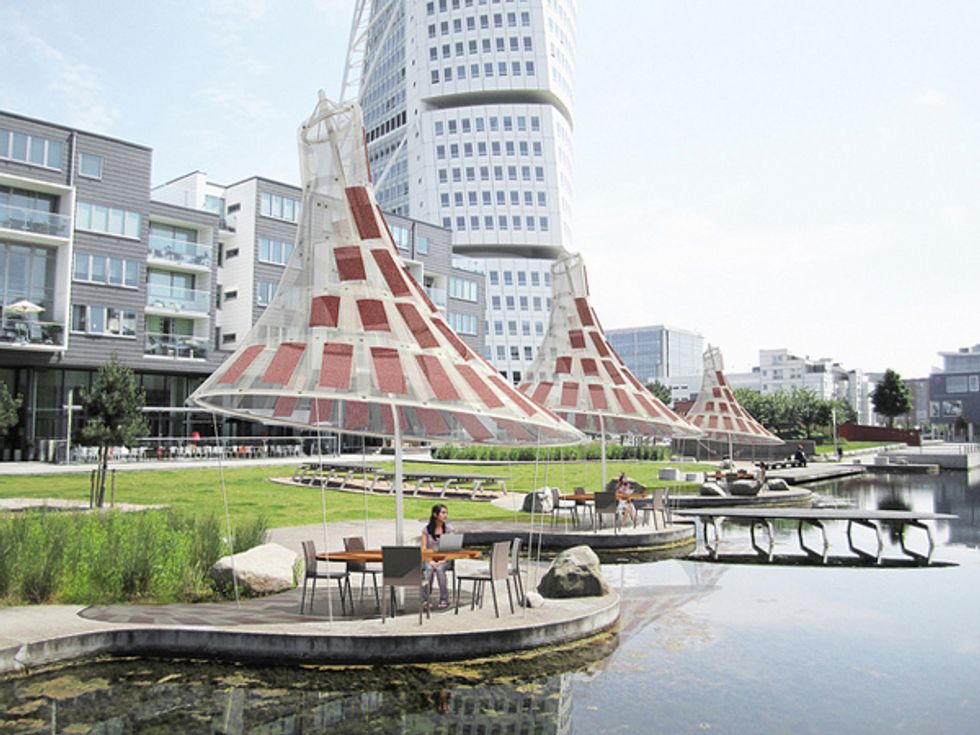 Pretty much any place you want shade, you can add these energy generating devices, without compromising aesthetics. While they certainly don't disappear into the land- or cityscape, I find them pretty attractive.
There are a whole bunch more examples of potential uses of this Tensile Solar on their website.
All too often, the big, blocky, rectilinear shapes of photovoltaic panels are considered an eyesore that is the necessary trade-off for capturing the clean energy potential of the sun. Tensile Solar—like SMIT's Solar Ivy before it—is making that trade-off a thing of the past.