Articles
Mapping the Nation's Largest "Factory Farms"
Food & Water Watch has released its latest map, charting the concentration of more animals on fewer and fewer of the nation's factory farms.
Food & Water Watch unveiled the newest version of its Factory Farm Map today. The map charts the consolidation of more livestock into fewer farms across the country (using data from the 2007 USDA Census of Agriculture), as well as measuring their impact on health, animal welfare, and the environment.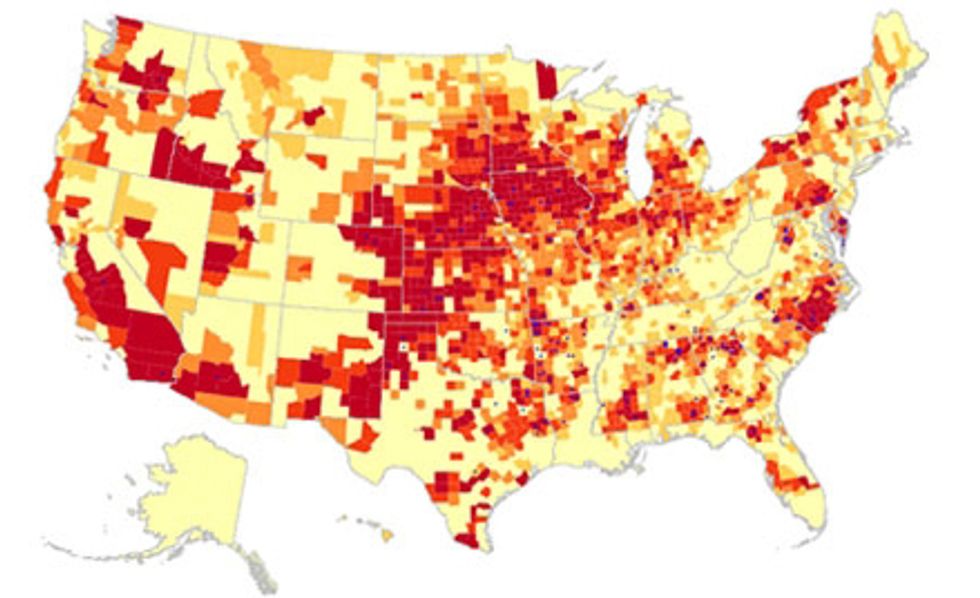 ---
So whether there's a giant hog farm down the road or if you're eating cheap eggs from the supermarket, the map's well worth checking out.