Articles
Researchers are lending their voices to the resistance
On April 22, scientists around the country (and around the world) will continue the Trump resistance, all in an effort to protect the planet from itself.
"The March for Science champions robustly funded and publicly communicated science as a pillar of human freedom and prosperity," the protest described on its site. "We unite as a diverse, nonpartisan group to call for science that upholds the common good and for political leaders and policymakers to enact evidence based policies in the public interest."
---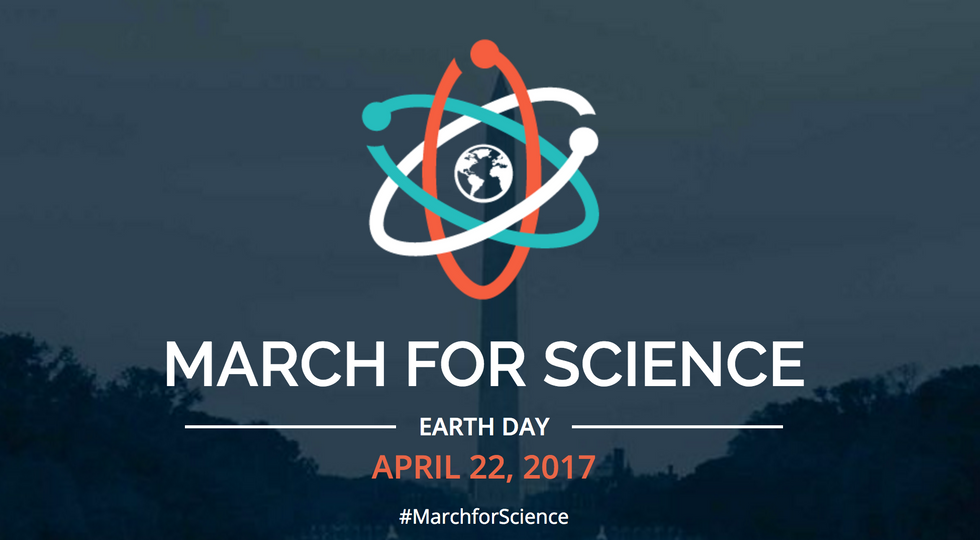 The March for Science is just the latest in a string of protests that simply will not stop inundating President Trump and his administration with citizen's political views on his policies, including the Women's March on Washington and the Tax Day Protest. Like the others, this march will likely draw the president's ire and prompt his hateful tweets.
Beyond protesting the president's antiscientific policies, scientists are also hoping to increase people's general awareness of science and the scientists behind the work.
"I would expect that perceptions of both scientists and the nature of science might shift, at least temporarily," Amanda Diekman, a psychologist at Miami University in Ohio who studies stereotyping, told The Washington Post. "The very basic image of scientists engaging as a collective might be a powerful form of counterarguing the stereotype of the individual scientist laboring away in the lab."
But not everything about this protest has everyone celebrating.
In an opinion piece for The New York Times, coastal ecologist Robert Young wrote:
"A march by scientists, while well intentioned, will serve only to trivialize and politicize the science we care so much about, turn scientists into another group caught up in the culture wars, and further drive the wedge between scientists and a certain segment of the American electorate.

Rather than marching on Washington and in other locations around the country, I suggest that my fellow scientists march into local civic groups, churches, schools, county fairs and, privately, into the offices of elected officials. Make contact with that part of America that doesn't know any scientists. Put a face on the debate. Help them understand what we do, and how we do it. Give them your email, or better yet, your phone number."
Even with the heavy criticism, the march has still attracted some 100 scientific groups to back it, including the California Academy of Sciences, the Monterey Bay Aquarium, and the American Geophysical Union, along with a plethora of celebrities. So far, Science magazine reported, no scientific organizations have explicitly come out against the march. But, Robert Brown, the chief executive at American Institute of Physics, suggested in an email that any "inflammatory demonstrations will cause negative retaliations."
Beyond the message that science matters, the march participants are also hoping to speak directly to Trump about the thing that matters most to him: money.
"It's like we're giving up the Industrial Revolution to China or some other country," Kathleen Rogers, the president of Earth Day Network, explained to NPR on why investing in green energy and science matters to America's bottom line. "The people who own this (green) technology will end up owning the world just like in the Industrial Revolution. And whether anyone likes it or not, the world is heading in that (renewables) direction. So it makes no sense from a business perspective. For solar and wind, the market numbers are stunning. So why aren't we owning it?"