Articles
Meeting People at Obama's Summit: Arne Duncan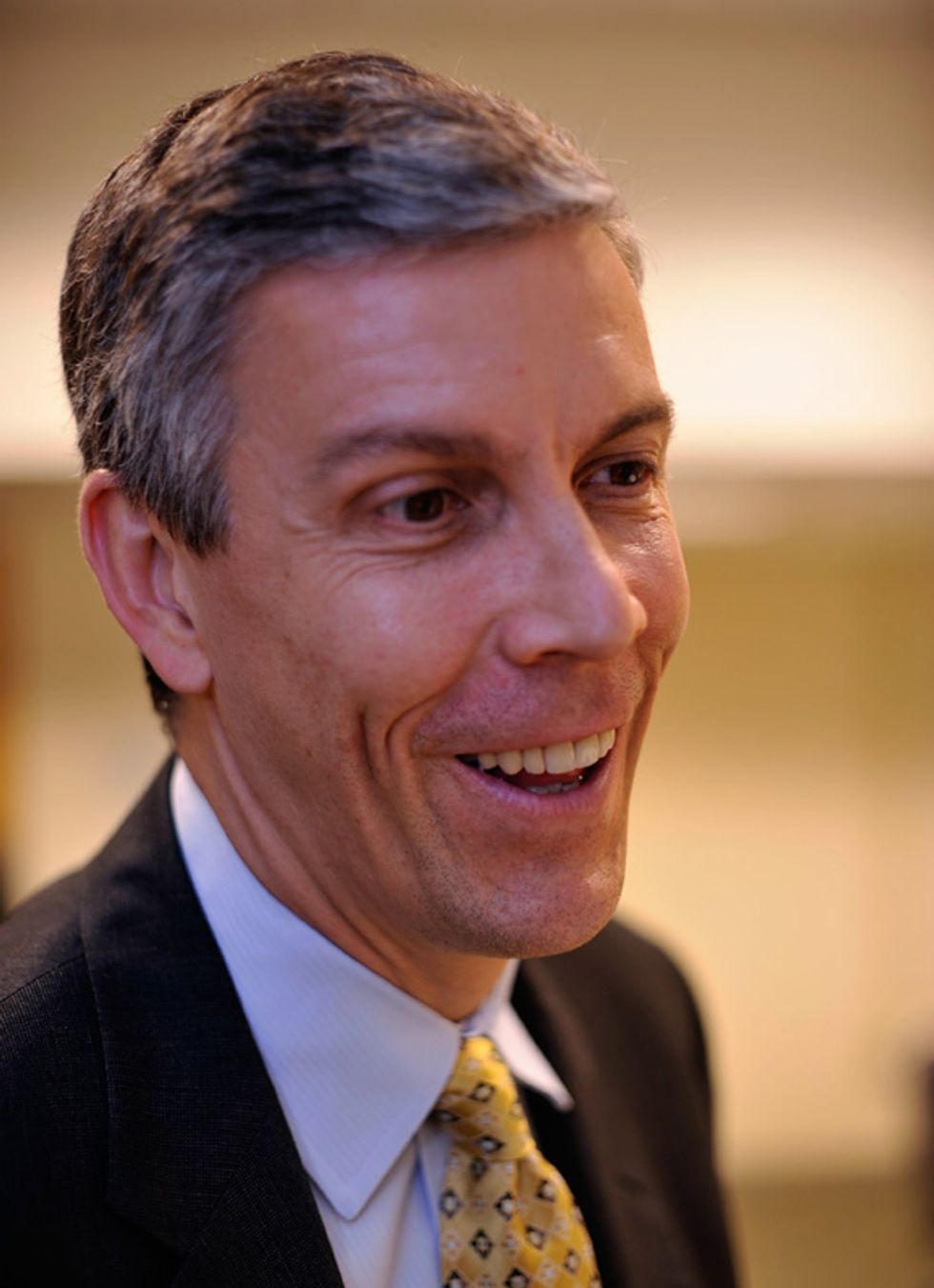 ---
GOOD is at President Obama's Summit on Entrepreneurship, an event designed to spur business collaboration between Muslim-majority countries and the United States, and we're meeting new people.
WHO HE IS:
Arne Duncan
WHERE HE LIVES:
Washington, D.C.
WHAT HE DOES:
He's the United States Secretary of Education.
When President Obama first announced plans for this Presidential Summit on Entrepreneurship during his 2009 Cairo address, he pledged that one area of emphasis for the summit would be innovation.
U.S. Secretary of Education Arne Duncan—one of three Cabinet-level officials involved with the summit—participated in a panel on youth entrepreneurship. Secretary Duncan addressed the paradox inherent to promoting youth involvement. Education seeks to hone entrepreneurial skills through experiential learning, but many of the best tools for this work need no introduction among young people.
"It's incredibly hard to keep up," says Duncan. "But we have the advantage of seeing what works and putting resources behind it."
Secretary Duncan mentioned the Race to the Top initiative, a stimulus program that makes a variety of funds available to schools for promoting new programs to, among other things, assess student performance in innovative ways. Duncan suggests this program as a sort of meta-incubator to track and support creative and experiential teaching.
Though Internet technology has worked to erase borders between people, Secretary Duncan acknowledges that some barriers—like language—still matter. Language training is still one of the fundamental tools for promoting greater cooperation and entrepreneurship around the world, he explains. The Office of English Language Acquisition, a $1 billion Department of Education program, serves in part to support training in critical foreign languages in institutions of higher learning. It's something Duncan is emphatic about.
"Language," he says, "is still hugely important."
See all of GOOD's coverage of the Presidential Summit on Entrepreneurship here.