Articles
Meeting People at Obama's Summit: Craig Newmark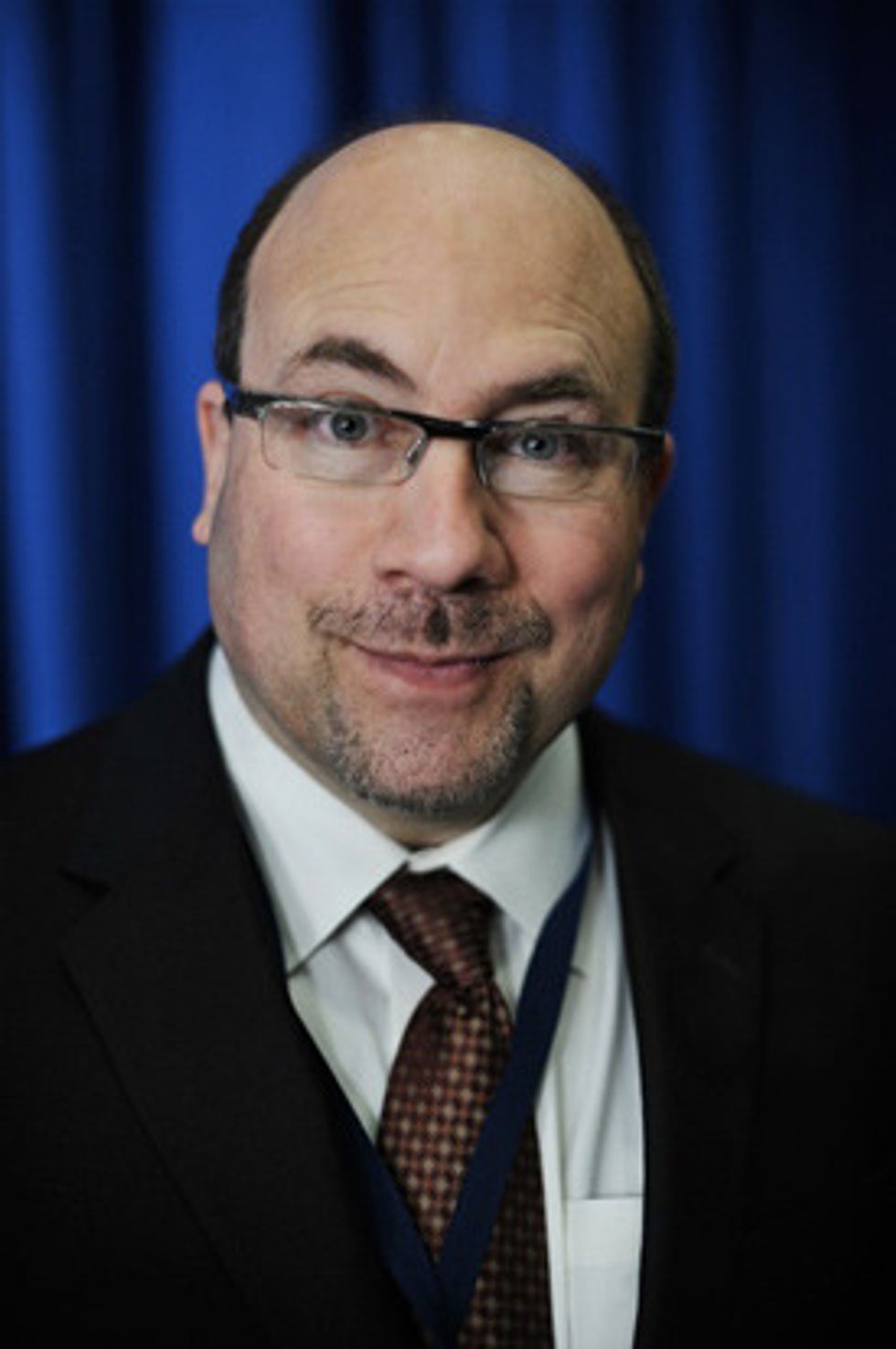 ---
GOOD is at President Obama's Summit on Entrepreneurship , an event designed to spur business collaboration between Muslim-majority countries and the United States, and we're meeting new people.
WHO HE IS:
Craig Newmark
WHAT HE DOES:
Maintains a list—
Craigslist
WHAT ELSE HE DOES:
Microfinance investment in the Palestinian Territories
Craigslist founder Craig Newmark lingered in the press briefing room as if he were another web journalist live-blogging the panels—and not one of the most visible Internet entrepreneurs on hand at the summit.
"I see people connecting just like at any other Silicon Valley event, and that's a big deal," Newmark says. "I need to blog that."
Newmark describes entrepreneurial development in the Muslim world as his "do-it-yourself Marshall Plan." His microfinance activity includes everything from funding a PC network for a group in Nablus called Tomorrow's Youth Organization to paying for a latrine at a boys' high school in Jericho.
"To me, that's what the Marshall Plan is about. The Marshall Plan is about expressing your values," he says. "American values sometimes means that you are your brother's keeper."
Newmark says that he meets MIT-trained, English-speaking engineers in East Jerusalem, on the Palestinian side, and that they can work as innovative programmers despite the lack of infrastructure. "I know that in the West Bank, it's easier to ship around bits than things," he observes.
While some infrastructure—like latrines—is vital to entrepreneurship, says Newmark, the low barriers to entry associated with mobile technology make innovation possible in places where infrastructure doesn't exist.
"A lot of the developing world in Africa in particular are going right to wireless, which you can get a lot done with, like banking. In some respects, they may leapfrog what we normally think of as the developing world," he explains. "There's a William Gibson quote—two of them, actually. One is, "The street finds its own uses for technology." The other is, "The future is already here—it's just unequally distributed."
See all of GOOD's coverage of the Presidential Summit on Entrepreneurship here .