Articles
That's one way to beat New York traffic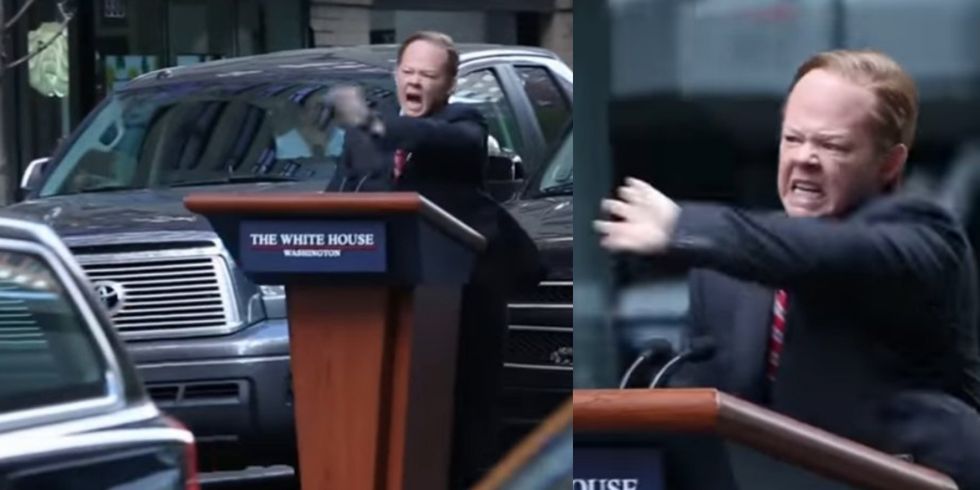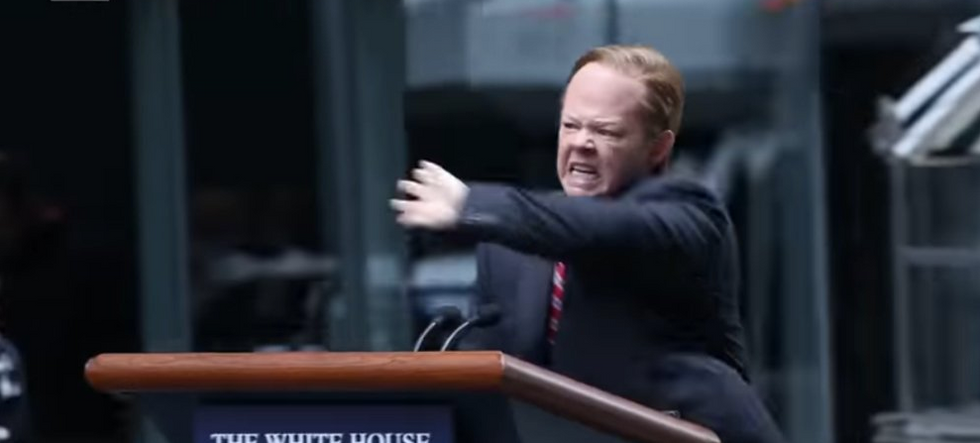 Image via Twitter/@amys_bus_ticket
Just when you thought this week couldn't get any bizarre, New Yorkers spotted press secretary Sean Spicer speeding through the streets of Midtown on his podium Friday. Well, it was actually Melissa McCarthy in her full Spicey costume, and the podium is more of a tricked-out Segway. The point is no one can wait to find out what happens on this Saturday's episode of Saturday Night Live because it looks like McCarthy conducted a few improvised interviews while taking her newly famous character to the streets.
---
As Reliable Sources host Brian Stelter tweeted early Friday morning, McCarthy was indeed filming scenes for the sketch comedy show directly outside of CNN's New York headquarters.
But Stelter wasn't the only one to catch "Spicey" zipping through traffic on 58th Street—not even close. Casual spectators tweeted their sightings, causing Melissa McCarthy to trend on Twitter.
Still, the question remains: How can McCarthy top the Easter Sunday special in which she showed up to a press conference in a bunny costume and cracked pastel egg? Stay tuned for more Spicey antics this Saturday night when McCarthy hosts, and we'll get to find out just how far she's willing to take this once in a lifetime character.