Articles
Monks Protest In Burma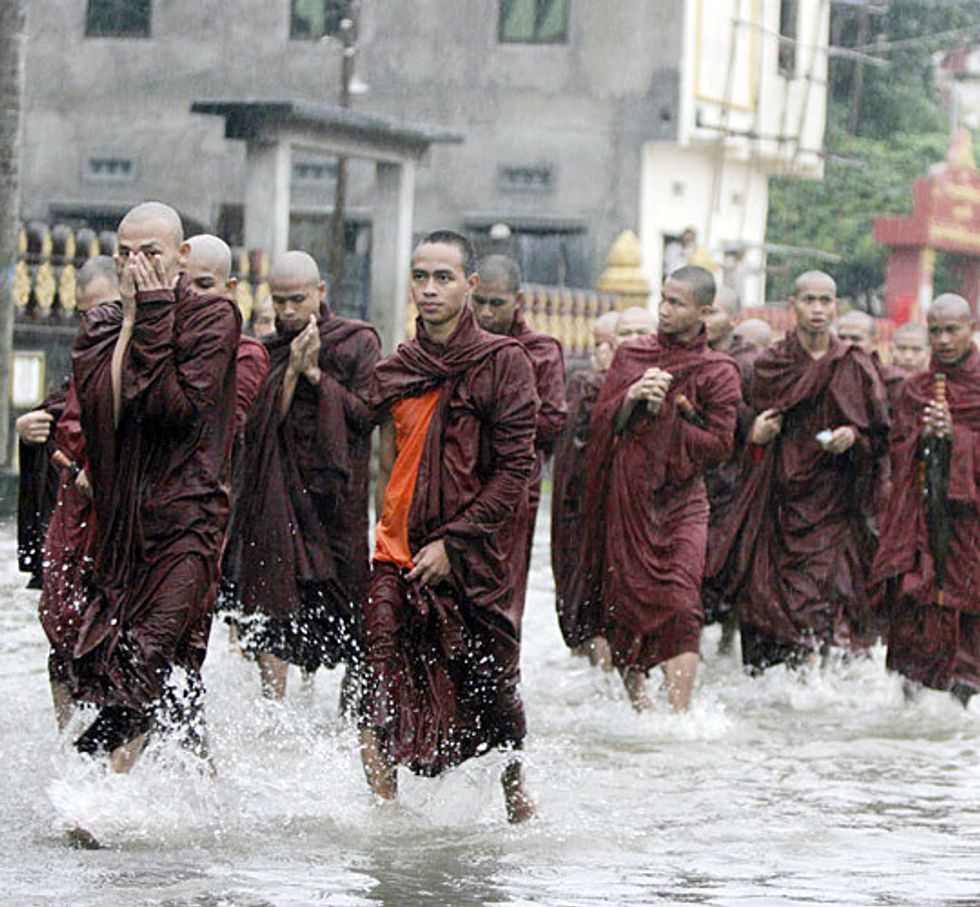 ---
More than 100,000 barefoot Buddhist monks
have taken to the street
in Burma.
They're marching from the Shwedagon Pagoda to the country's largest city, Rangoon, protesting against the ruling junta.
A repressive military regime has ruled the country since 1962. It suppresses other political parties and organizations (gatherings of over five people can be against the law), has the judiciary in a stranglehold, and is notorious for sexual violence against enemies.
Amnesty International has been concerned
for a while.
Protests on this scale haven't been seen since 1988 when
widespread demonstrations for democracy were squashed with military force
. The government killed thousands of monks and students.
These images
of thousands of monks–people who have devoted their lives to reflection and meditation–marching peacefully for democracy as the Burmese military locks and loads, are nerve-racking and pretty powerful.
UPDATE:
We're going to be using 'Burma' and 'Rangoon' instead of 'Myanmar' and 'Yangon' for
the same reasons
TIME does. Also, thanks
ray210
for
the link to the U.S. Campaign for Burma
.