Articles
Montreal Repurposes Parking Meters to Help the Homeless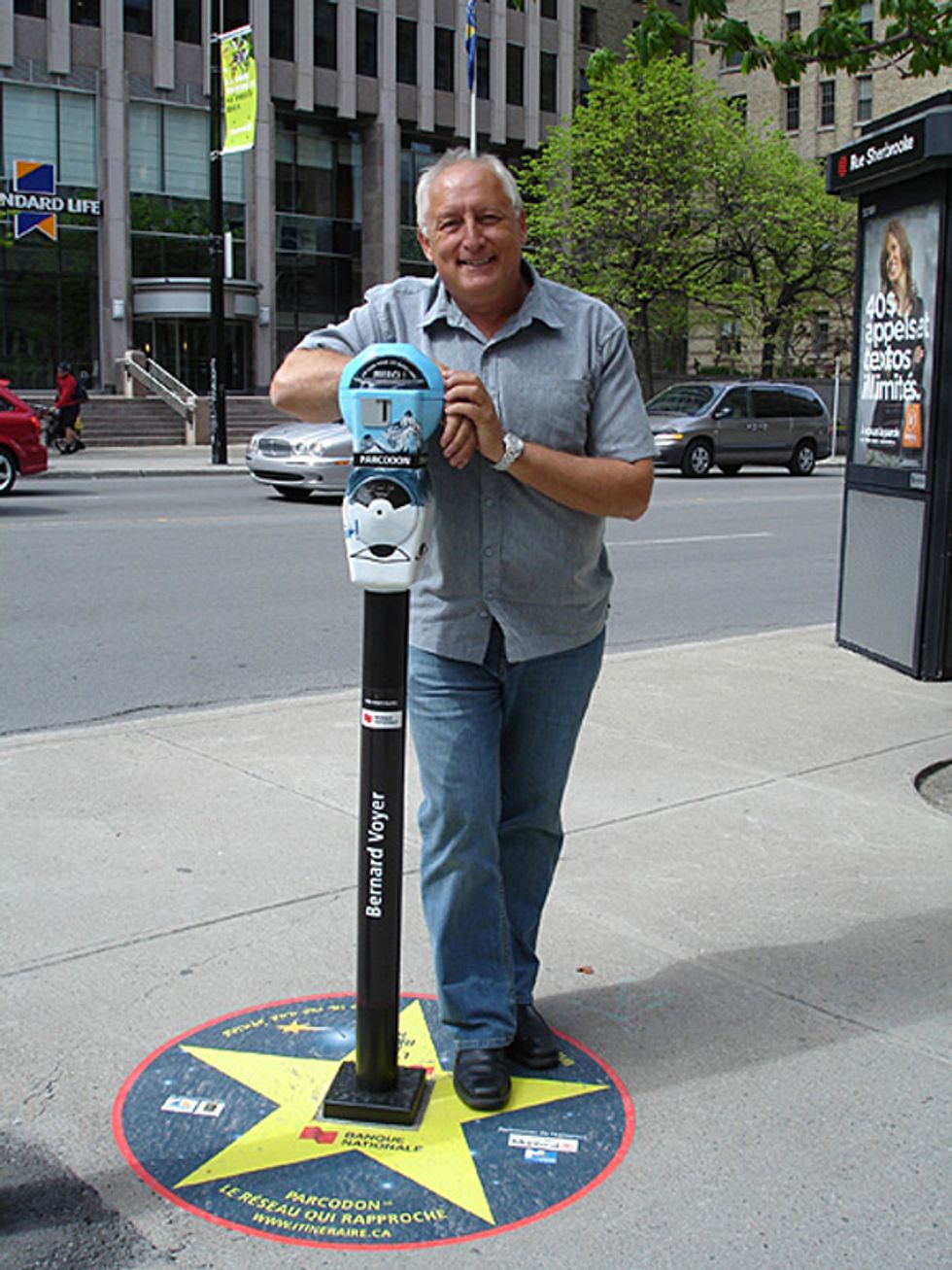 Since 2007, Montreal has been turning old mechanical parking meters into donation banks to collect change to help the city's homeless population. This year the program, called ParcoDon,
recruited local celebrities and artists to customize and "adopt" each one
, giving the program a creative twist and some local flavor.
The photo above is of affable-looking Quebec "explorer and mountaineer" Bernard Voyer with the ParcoDon meter he has adopted. You can see there's some fun alpine imagery there. It was decorated by local artist Marie-Noëlle Vanasse.
---
[youtube]http://www.youtube.com/watch?v=DKWv4jTl0Ig
There are about 70 of these around the streets of the Ville-Marie borough. In its first three years, the program collected nearly $23,000. Nice work, Quebec.