Articles
A Chinese group just invented the "Confucius peace prize"—and they're announcing it a day before the Nobel. It's probably not going to Liu Xiaobo.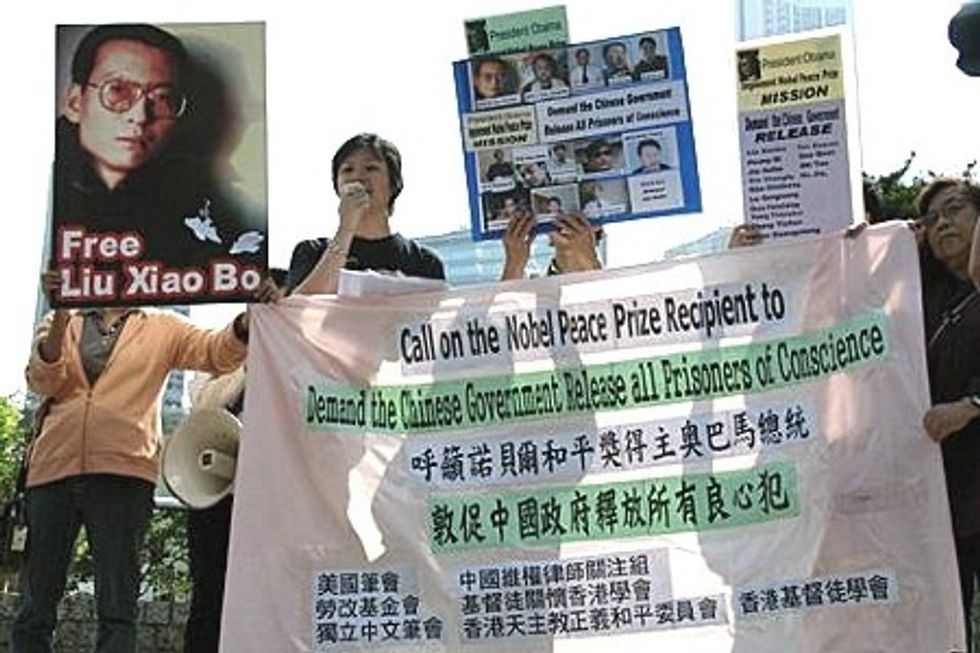 Do you think the Chinese government has anything to do with
this
?
A Chinese group has launched its own peace award as a riposte to the Nobel peace prize following Beijing's fury at the decision to honour the jailed dissident Liu Xiaobo. The organisers will hand out a Confucius peace prize tomorrow—a day ahead of the Nobel ceremony in Oslo. They argue that China "should have a greater voice on world peace" because it has over 1 billion citizens, while Norway is small and the Norwegian committee "could be inevitably biased and fallacious".

---

\n
I guess Mother Teresa, the Dalai Lama, and Nelson Mandela might as well just toss their medals in the trash now. They're basically worthless.
Image from Wikimedia Commons