Articles
'You know actual lives are at stake, right?'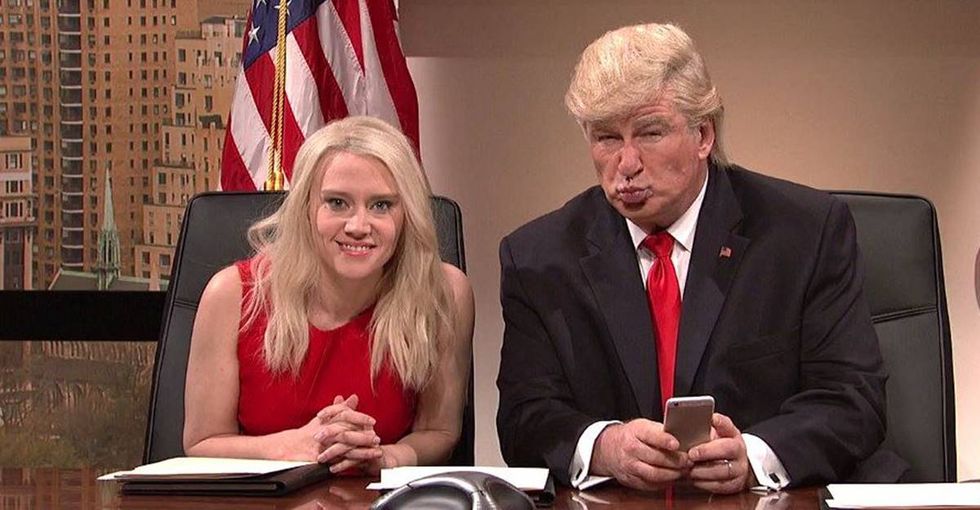 via Twitter
It's seven weeks until Donald Trump will be inaugurated as the 45th President of the United States and he's still engaging in juvenile, thin-skinned Twitter outbursts. While most people would be seriously preparing themselves to take on the biggest job in the world, Trump's busy complaining about Alec Baldwin's impersonation of him on Saturday Night Live. Trump's inability to tolerate being parodied shows he lacks the mental and emotional stability to assume the highest office in the world.
---
Trump's whiny tweet prompted activist, pundit, and trans woman, Danielle Muscato, to go on an epic twitter rant against the president-elect which earned her 50,000 new followers. In her tweet storm, Muscato challenges Trump for not taking the presidency seriously and mocked him for being so narcissistic he couldn't handle people making jokes at his expense. Muscato also referred to him as a "fake," "fraud" and pointed out his lack of competence saying, "you have absolutely no idea of what you're doing. And it shows."
Here's the skecth that got beneath Trump's skin.