Articles
"The family don't bother nobody, they work every day, they come home, the kids jump on their trampoline, it's just a community."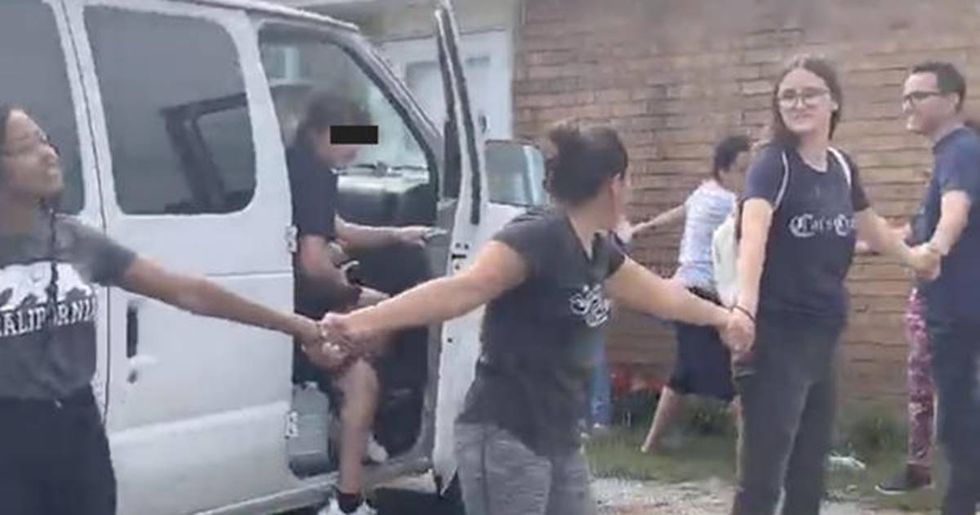 The Trump Administration is cracking down on immigrants so there's never been a more important time to know your rights. A heartwarming story out of Tennessee shows how the difference between knowing what the Immigration and Customs Enforcement (ICE) can and cannot do kept a family from being separated.
---
On Monday, July 22, an ICE agent blocked the van of a man and his 12-year-old son from leaving their driveway.
The father and son refused to leave the vehicle and when their neighbors saw what was happening, over 30 of them came to their aid.
"We made sure they had water, they had food, we put gas back in the vehicle when they were getting low just to make sure they were okay," Felishadae Young, the immigrants' neighbor, said according to Newsweek.
The standoff between the father and son and the ICE agent lasted for over four hours until the community members concocted a brilliant plan to get them to safety.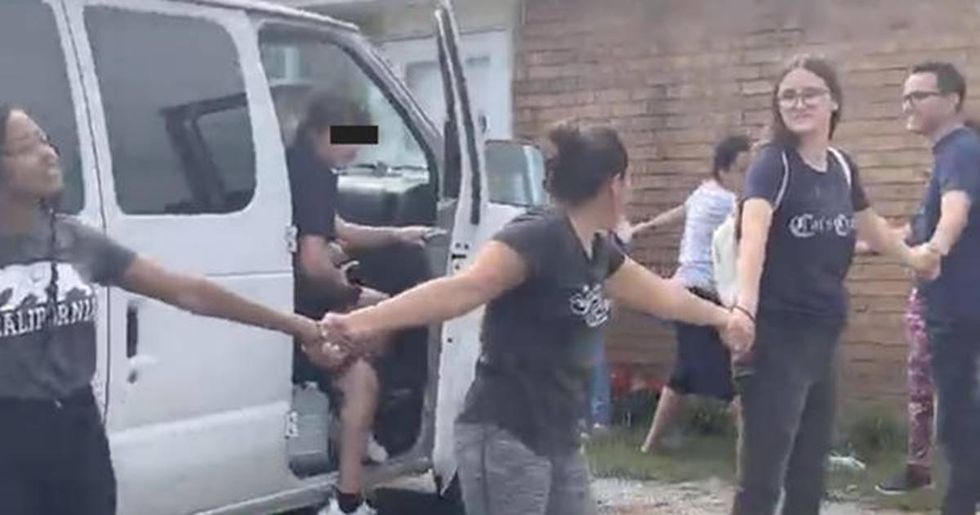 via CBS News / YouTube
The agent only had an administrative warrant which prevented him from entering the family's home or van to apprehend them. So the neighbors formed a human chain from the door of the van to the family's front door to protect them from arrest.
"I'm so grateful for everyone's support," a tearful mother said after her son and husband made it home safely. "From the bottom of my heart, thank you...Thanks to all of you who had our back today."
The community members were happy they could lend a hand to the family.
"I could see if these people were bad criminals, but they're not, they're just trying to provide for their kids," Stacey Farley, a fellow neighbor said. "The family don't bother nobody, they work every day, they come home, the kids jump on their trampoline, it's just a community."
Daniel Ayoadeyoon, a local lawyer, was at the scene of the incident and said the ICE agent's actions were against the law. Ayoadeyoon claims the ICE agent threatened the father saying if he doesn't leave the vehicle, "we're going to arrest you, we're going to arrest your 12-year-old son."
"That's just not legal, it's not the right law," the lawyer said.
ICE has yet to comment on the incident but told CNN it was conducting "targeted enforcement of federal immigration law on a daily basis in accordance with our routine, ongoing operations."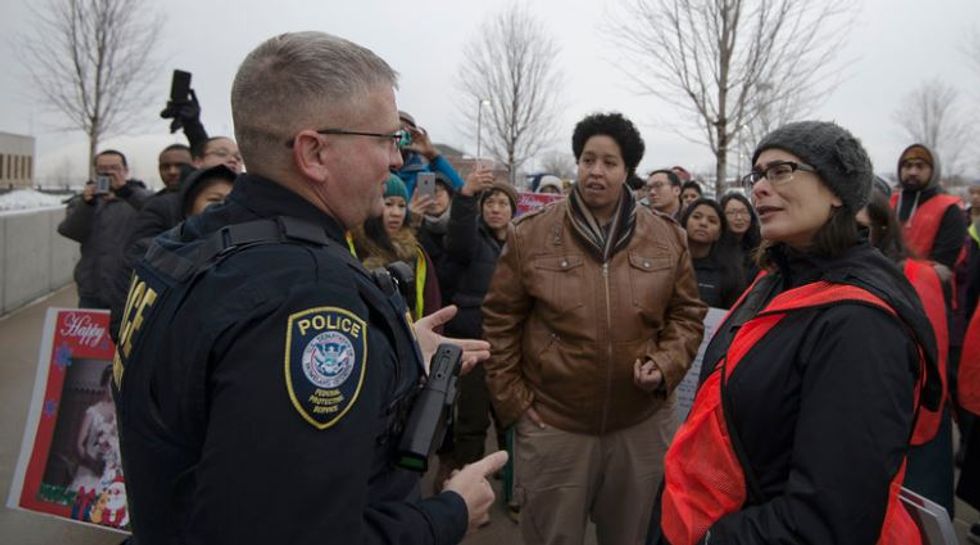 via Fibonacci Blue / Flickr
The National Immigration Law Center has some important tips to help people targeted by ICE:
Before you say your name or anything else, ask, "AM I FREE TO GO?"
• If they say YES: Say, "I don't want to answer your questions" or "I'd rather not speak with you right now." Walk away.
• If they say NO: Use your right to remain silent! Say, "I want to use my right not to answer questions" and
then "I want to speak to a lawyer."

• If ICE starts to search inside your pockets or belongings, say, "I do not consent to a search."
•DON'T LIE or show false documents. Don't flee or resist arrest.
•Don't answer questions about your immigration status or where you were born. They will use any information you provide against you. Do not hand over any foreign documents such as a passport, consular IDs, or expired visas.
• If you are in Criminal Court for a court date, ask to speak to your defender before they take you away.