Articles
But he also shows some sympathy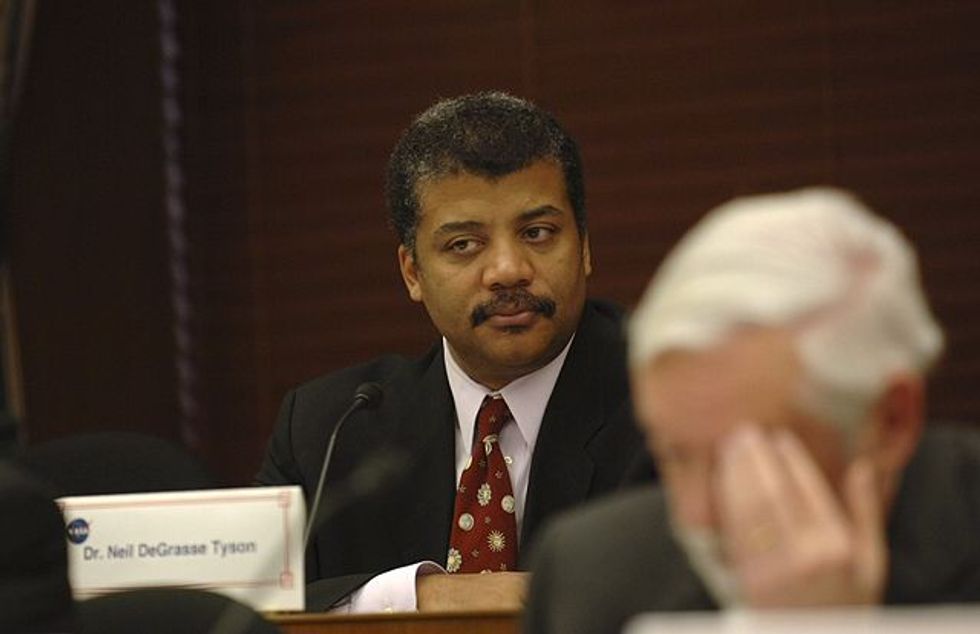 Image via Wikipedia
During his presidential campaign, Trump promised on multiple occasions to withdraw U.S. support from the international Paris Agreement on climate change. Or, in his words, "cancel the deal," which isn't really possible, but that's neither here nor there.
---
It should then come as no surprise that several reports surfaced on Thursday detailing Trump's plan to pull out of the Paris accord. He even tweeted a hint about the controversial decision, writing, "I will be announcing my decision on the Paris Accord over the next few days. MAKE AMERICA GREAT AGAIN!"
Obviously, you can't make America great if there's no oxygen to breath or water to drink. Scientists know that, conservatives know that, people who've already seen their homes washed away by rising tides know that. Though Trump isn't alone in his lunacy. Twenty-two Republican senators have vowed to support Trump's decision to pull out of the agreement—to the dismay of everyone with common sense.
As a popular voice of the common (sense) people, Neil deGrasse Tyson issued a statement of his own on Wednesday night, tweeting, "If I and my advisors had never learned what Science is or how & why it works, then I'd consider pulling out of the Paris Climate Accord too." Both wryly sympathetic and critical of Trump, the post drew hundreds of concurring responses.
Looking ahead, we can expect Trump to host a press conference announcing his decision on the Paris accord Thursday at 3 p.m. EST. Until then, we will wait with bated breath—not because we have any doubt about Trump's decision, but because we need to conserve what little atmosphere we have left.