Articles
New Website Tracks School Nutrition Successes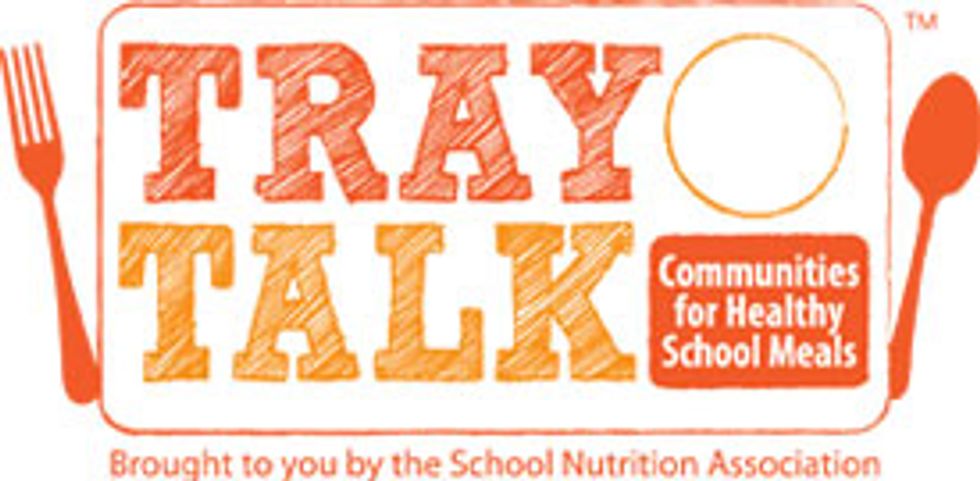 And now for some good news about
school lunches
. (Finally!)
Just in time for back to school, the School Nutrition Association (SNA) launches a new site called Tray Talk. No, it doesn't point out all the unhealthy items served in cafeterias. Rather, it dangles carrots in the hopes of schools offering up, well, more carrots, among other things.
---
Tray Talk plans to highlight two "School Nutrition Success Stories" each month. At launch, it's featuring the work done by Chesapeake Public High Schools in Virginia, where meals have become a lot healthier via twists on classic foods. They serve whole grain pizza, multigrain mac and cheese, and turkey sausage. They also give students the option of eating whole fruits or pre-cut ones, in order to encourage kids put off by peeling and seed-separating to grab 'em.
For the launch of Tray Talk, the SNA also conducted a survey that covered 44 states, which found some encouraging trends in school food service: More than 90 percent of respondents are increasing access to whole grains and fruits and vegetables; and more than 65 percent are reducing adding sugar, tamping down on sodium, and adding more nutritious drinks to their vending machines.