Articles
Nominate an Awesome Person for 'People Are Awesome'
Do you know someone doing something spectacular in your community? Let us know!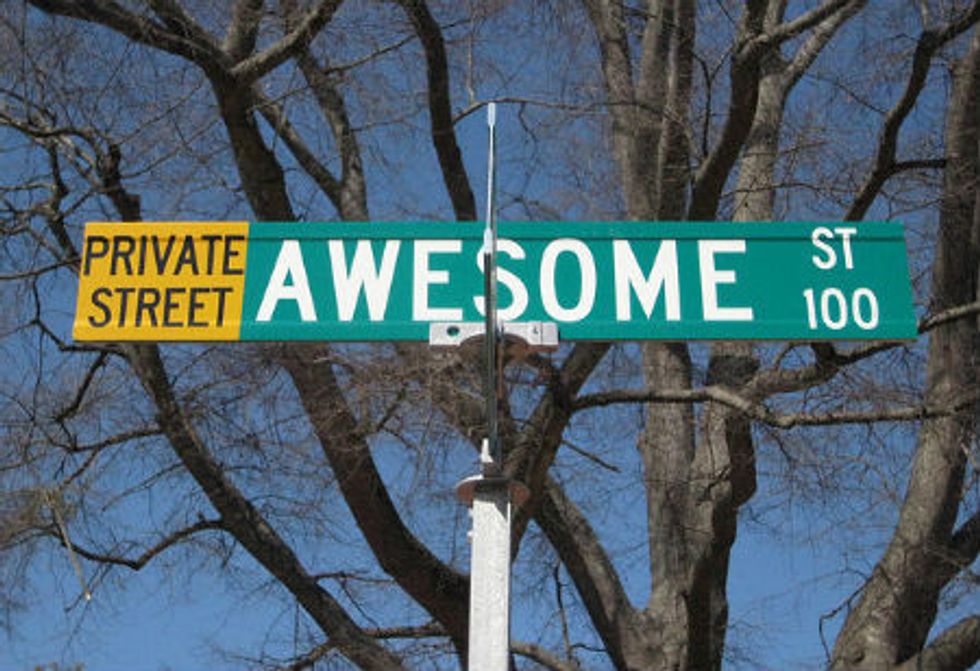 Every week, GOOD brings you news of another person who we think is deserving of the moniker "awesome." Be they
Japanese family men
,
Egyptian people of faith
, or
South Carolina coffee drinkers
, men and women all around the world are changing lives and communities via acts of unnecessary valor and heroic decency. Now, we're asking for your help to find awesome people we may be overlooking.
Starting today, we're accepting nominations for your favorite people, groups, or businesses to run in our "People Are Awesome" feature. Your nominees needn't be of a certain age or famous at all; they just need to have exhibited innovation, benevolence, and courage in a way that put you in awe of them.
---
To submit your nominees, click here. Send in as many as you'd like, and please be sure to include a high-resolution image for us to use in case your nominee is chosen. Send away!
Photo via (cc) Flickr user moonlightbulb