Articles
Obama's Muse-ings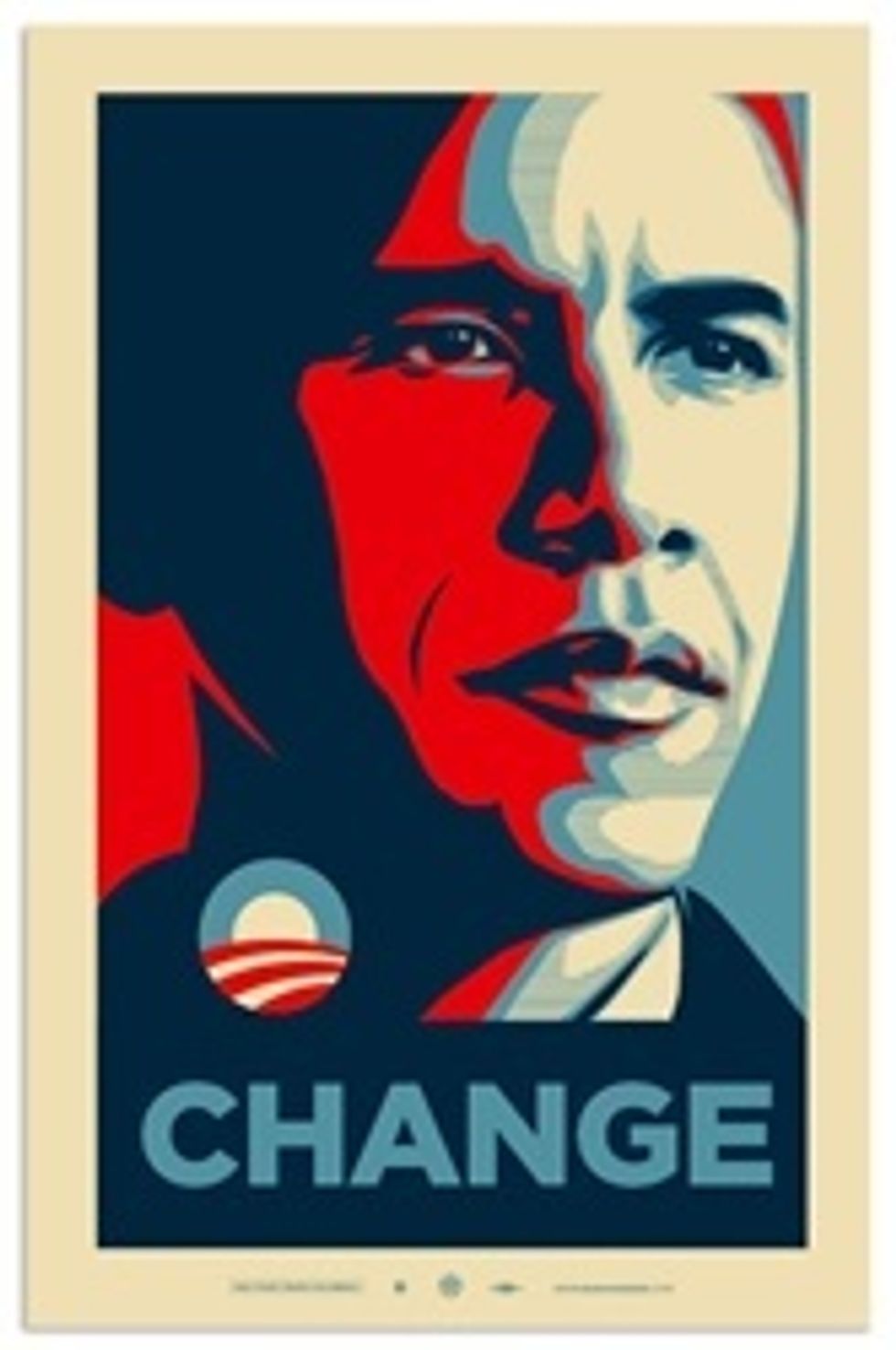 ---
In Sunday's
New York Times Magazine
, Rob Walker
aggregated the vast amount of art inspired
by Barack Obama and his campaign toward "change." Beginning with Shepard Fairey-the original Obey Giant street artist-and his series of Obama posters (above), Walker accounts for the fairly recent addition of the "
Artists for Obama
" section to the campaign's website, the
remix by the Black Eyed Peas
of Obama's "Yes we can" mantra, and last-but perhaps most notably-
barackobamaisyournewbicycle.com
, which will soon be adapted into an illustrated book based on the site, due out just in time for the Democratic convention.
While we
took a close look at the campaign signs of each of the candidates back in August in our Design issue
-and
many others deemed Barack the most design-conscious
even at that basic level-the recent outpouring of Obama creativity speaks to the artistic potential that's brought about by a particular strain of political inspiration.