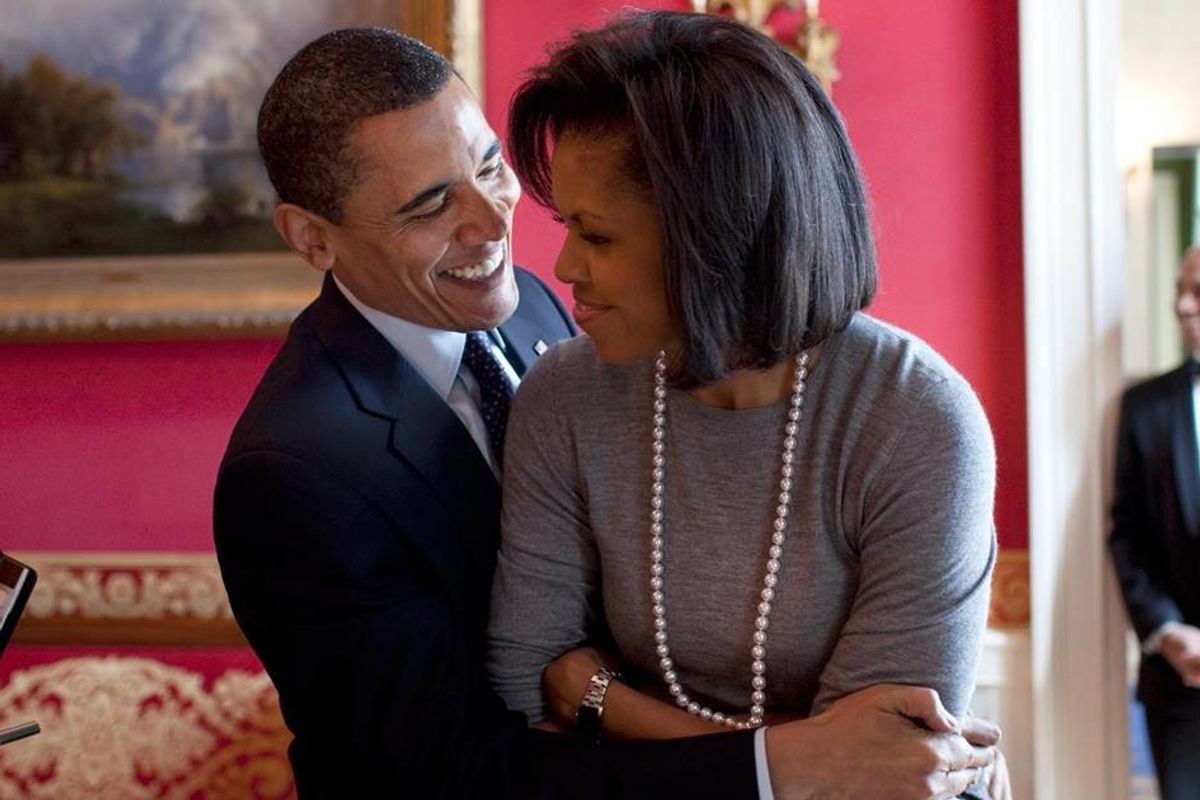 Flickr
Two-plus years after leaving the White House, Barack and Michelle Obama are the most admired man and woman in America.
YouGov recently released the results of a poll that asked thousands of Americans, "Thinking about people alive in the world today, which [man or woman] do you most admire?"
After creating a list of nominees, the pollsters then asked participants to select a few names from the list before choosing the person they most admire.
---
The numbers were combined into a percentage share of admiration, displayed to the right of each name in the graphic below. For the men, Barack Obama won 19.85% of the vote with Donald Trump at 11.5%, and Clint Eastwood at 7.47% rounding out the top three.
Other American political figures on the list include Joe Biden at number 6 (4.78%) and Bernie Sanders at 7 (4.66%).
Strangely, Vladimir Putin, the autocratic leader of Russia came in at number 15 with 0.89% of the vote.
On the women's side, Michelle Obama won by a large margin (15.37%) over number 2, Ruth Bader Ginsburg (10.43%), and number 3, Melania Trump (8.3%).
American female political figures who also made the list include Condoleezza Rice (5.21%) at 7, Hillary Clinton (4.46%) at 8, Nikki Haley (3.88%) at 9, and Ivanka Trump (2.89%) at 11.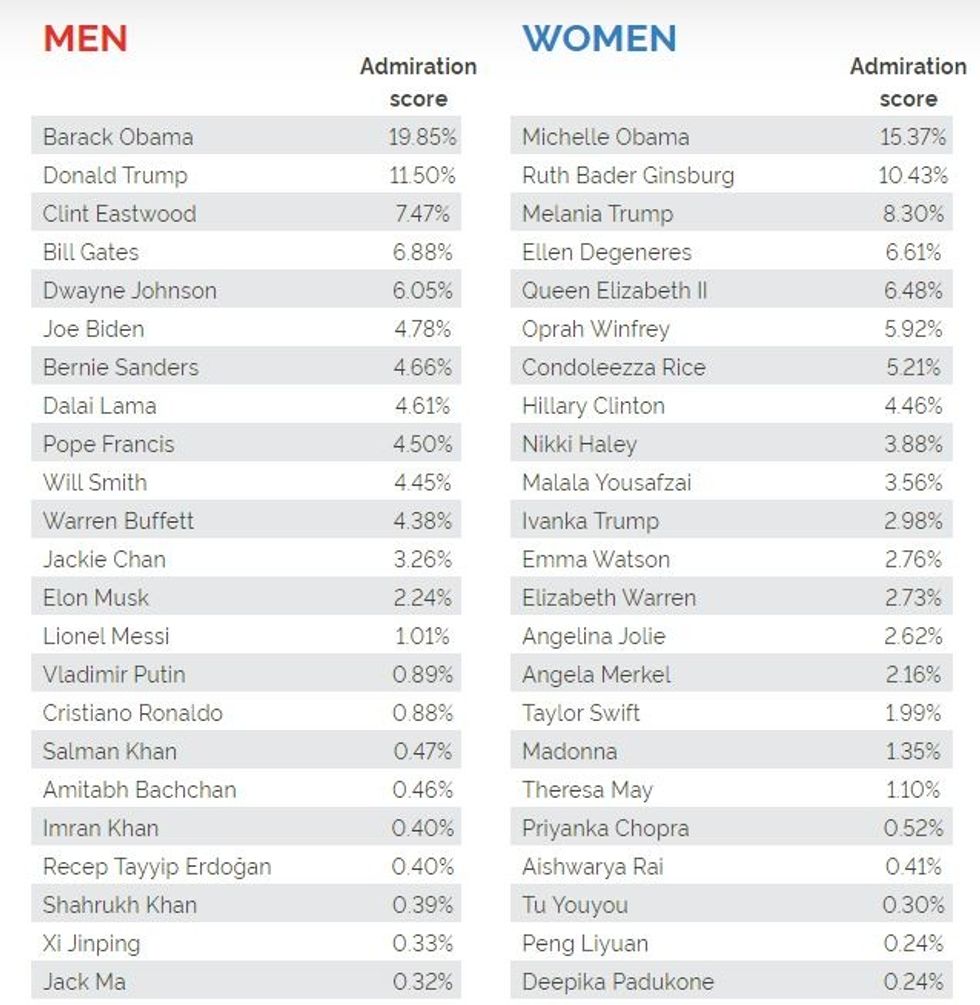 via YouGov
Since leaving office, Barack Obama has kept a relatively low profile. He made a series of speeches in 2018 that put him back in the spotlight. One was a Eulogy at John McCain's funeral and the other was at the University of Illinois Champaign-Urbana, where he took veiled shots at President Trump.

"We're supposed to stand up to discrimination," Obama said. "And we're sure as heck supposed to stand up clearly and unequivocally to Nazi sympathizers. How hard can that be, saying that Nazis are bad?
In November 2017 he served jury duty.
It's believed that Barack will re-enter the political fray in 2020 to help the Democrats defeat Donald Trump.

Meanwhile, Michelle Obama has had an eventful time in her post-White House days. In 2018, she released "Becoming" and according to its publisher, Random House, it may become the best-selling memoir of all time.
Michelle backed up the book's release with a massive tour at arenas across the country.