Articles
Oil Leaks from Sunk Exploration Rig Could Take Months to Stop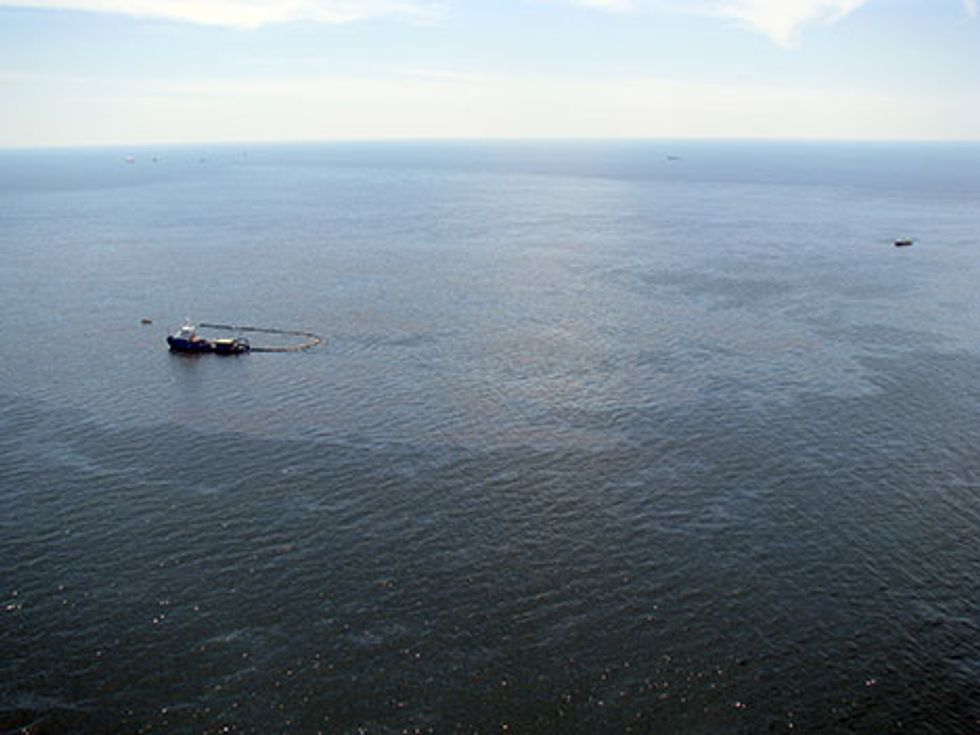 ---
Last week, the explosion of an exploration oil rig in the Gulf of Mexico left the entire structure razed and 11 people missing. However, officials have learned that a large environmental crisis is just now surfacing. Underwater surveys have indicated that at least two leaks are discharging an estimated 1,000 barrels of oil per day, which could spell irrevocable damage to the surrounding ecosystem. The exact cause of the accident is yet to be determined.
Head to Treehugger for
the full update
.
Photo from Treehugger, courtesy of the U.S Coast Guard.