Articles
On William Safire
Saying goodbye to the consummate language columnist. If you enjoy this language column-or any language column at all,...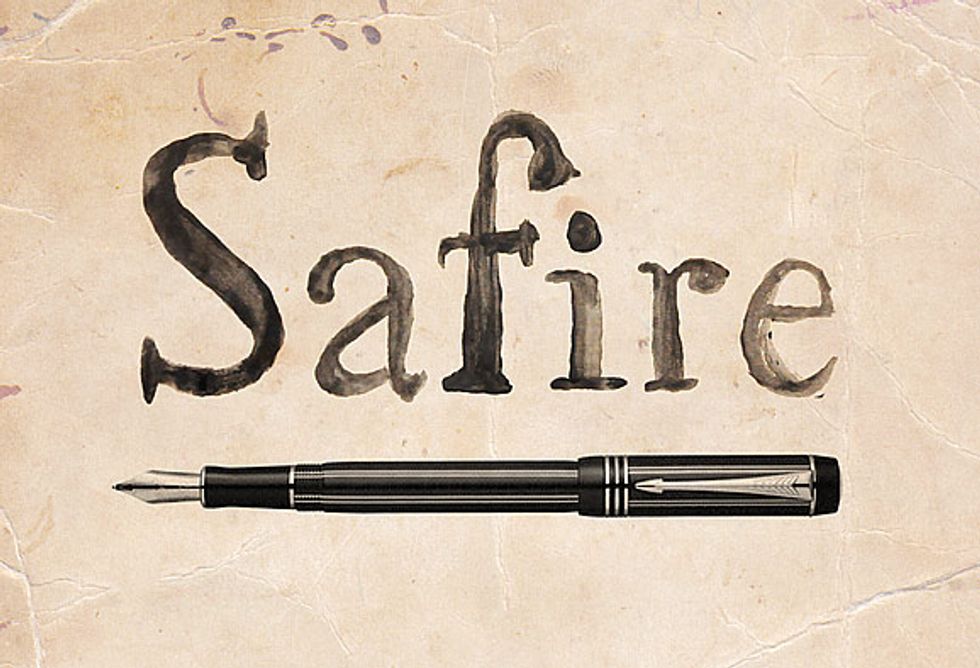 Saying goodbye to the consummate language columnist.
If you enjoy
this language column-or any language column at all, anywhere-then you should take a minute to remember William Safire, who died Sunday of pancreatic cancer at 79. The Nixon speechwriter was a prolific and Pulitzer-winning conservative columnist, the author of four novels, and chairman of the
Dana Foundation
, which funds research in neuroscience, but he was best known as the word nerd who paved the way for lucky people like me to turn their obsession into an actual job. As the author of the
New York Times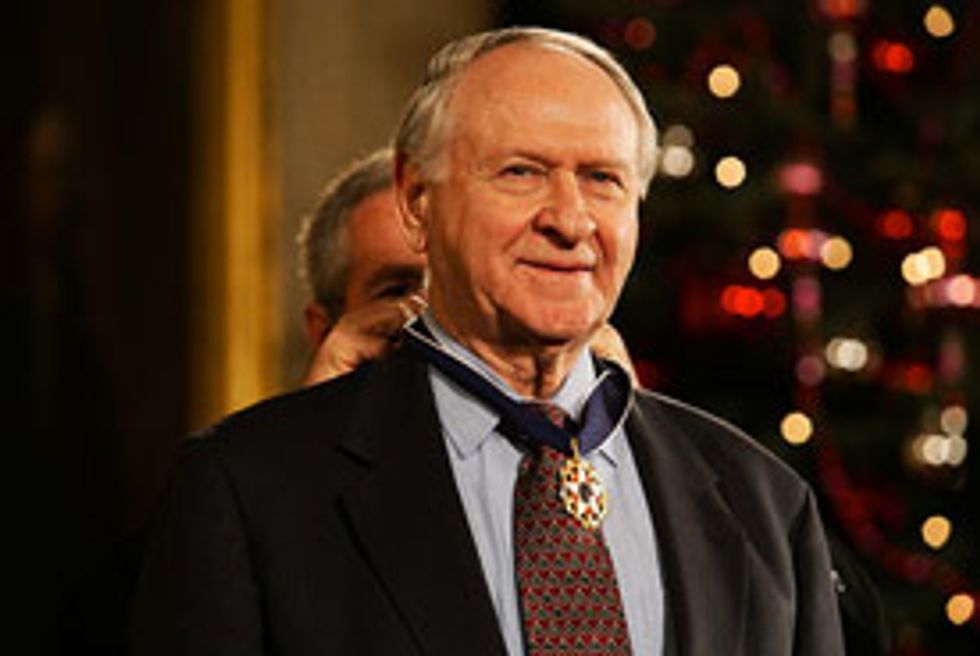 ---
When news of Safire's death broke, testimonials and praise from the language-loving crowd poured in, and that faucet isn't going to stop soon. Grant Barrett
recalled
Safire's kindness, while Ben Zimmer
remembered
his ethics and humor: "He was always quick to give credit where credit was due, and he also enjoyed coming up with warm-spirited epithets for those who helped him. (I was on the receiving end of 'that etymological Inspector Javert,' 'netymologist,' and 'longtime capo of the Phrasedick Brigade'- sobriquets that I will always treasure.)" Even frequent Safire critics such as Stephen Dodson could become a fan after working with the man,
in this case
on
Safire's Political Dictionary
.
By email, Zimmer confirmed my suspicion that "Safire was indeed like Cronkite the anchorman, in that he quickly embodied the role of language columnist like no one else, though he wasn't the first to fit that description." Safire had a reputation for being a stern prescriptivist, but Zimmer says that pre-Safire language guys such as
Esquire
's John Simon and pundit Edwin Newman were far more dour, unscientific, and English-is-going-to-hell-y. Says Zimmer: "...when you think about what Americans were being subjected to with the rants of Simon and Newman, you can appreciate Safire's moderate approach all the more."
As befits the most well-known word nerd of our time, a few words have attached themselves to Safire, including "language maven" and "The Lexicographical Irregulars," as he called his unofficial group of researchers. Appropriately, Safire is quoted many times in the Oxford English Dictionary, in comments that demonstrate the use of terms such as "schmooze," "wordsman," "academese," and "dweeb," which Safire dryly used back in 1982: "Synonyms for earnest students, or 'pre-professional dweebs', are proliferating." Weirdly, he is quoted only once in the Yale Book of Quotations, though it is a beauty: "A man who lies, thinking it is the truth, is an honest man, and a man who tells the truth, believing it to be a lie, is a liar." A few of his speechwriting phrases have been fondly remembered, especially two written for Vice-president Spiro Agnew: "hopeless, hysterical hypochondriacs of history" and "nattering nabobs of negativism." He also wrote
a lunar eulogy
that was happily unnecessary.
I never had any contact with Safire, but his name was enormous in my world. When trying to explain what I do to baffled folks, all it would take is one mention of William Safire to get the reaction, "Oh! So that's a language columnist." Anyone writing about words on a regular basis owes the guy a huge thank you, for making "language columnist" seem like a reasonable thing for a newspaper or magazine to have. Not sure if that makes him the Walter Cronkite, Babe Ruth, or Empire State Building of language columnists: He's probably all three, and I'm happy to be the William Safire of GOOD.
Illustration by Will Etling