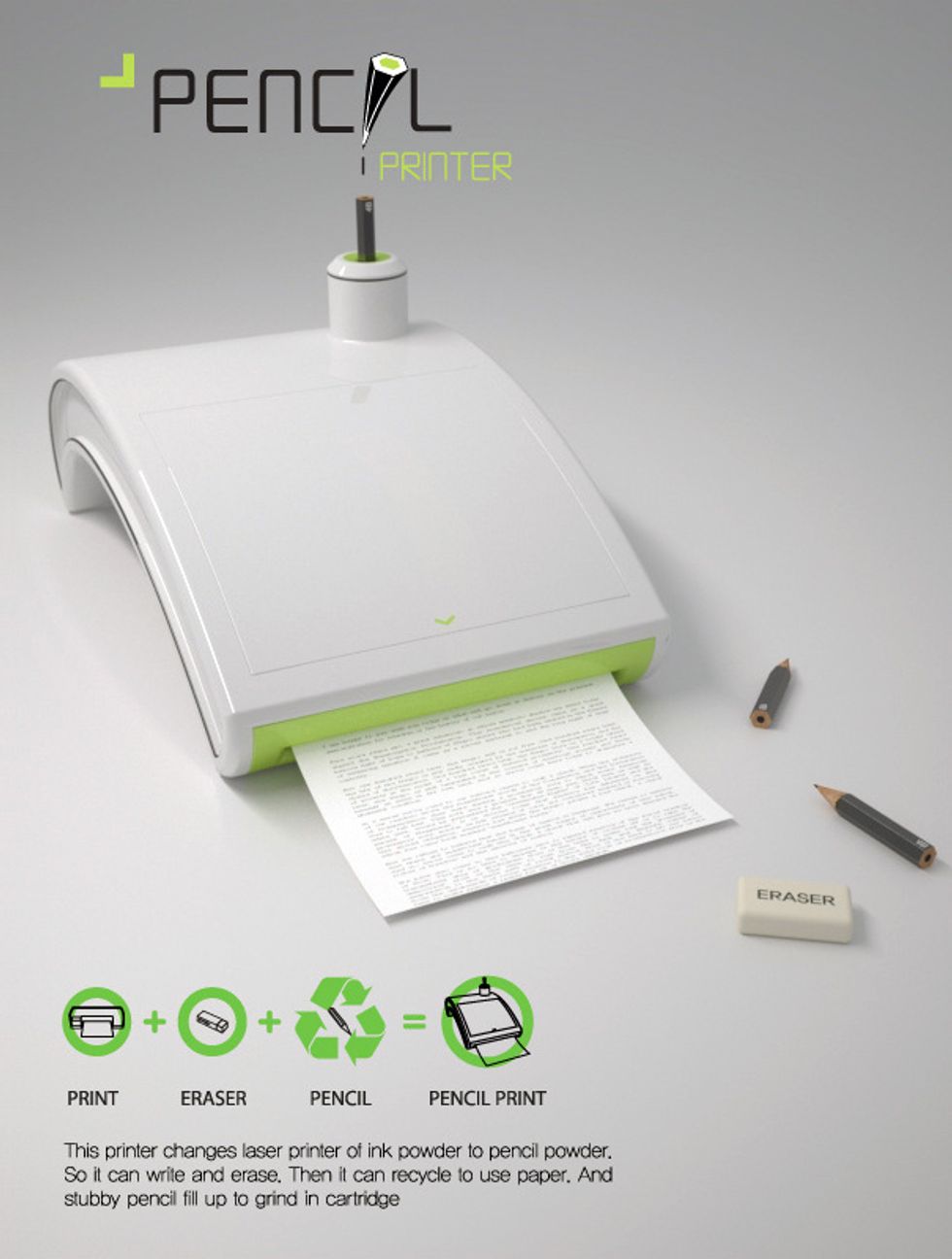 ---
The world's tiniest printer
might have some competition if Hoyoung Lee's "erasable" printer designs catch on. According to a new post on Treehugger, Lee's concept design uses pencil lead rather than ink to print:
Which means any pencil you have worn down to the stub laying around the house can be used to the last drop with the pencil printer. Even better, the design features an eraser mechanism, and you'd be able to erase sentences quickly and efficiently.
Treehugger has photos of what the printer might look like and it looks pretty chic, but the potential paper-saving benefits are even more intriguing. I'd be interested to see how well the printer can erase old text, but the ability to reuse a single piece of paper for multiple printouts would certainly attract environmentalists and frugal folks alike.
Images via Yanko Design