Articles
People Are Awesome: Man Embarks on Year of Random Kindnesses
Ryan Garcia is cleaning snow off cars, donating to charity, and befriending veterans one day at a time in pursuit of a better world.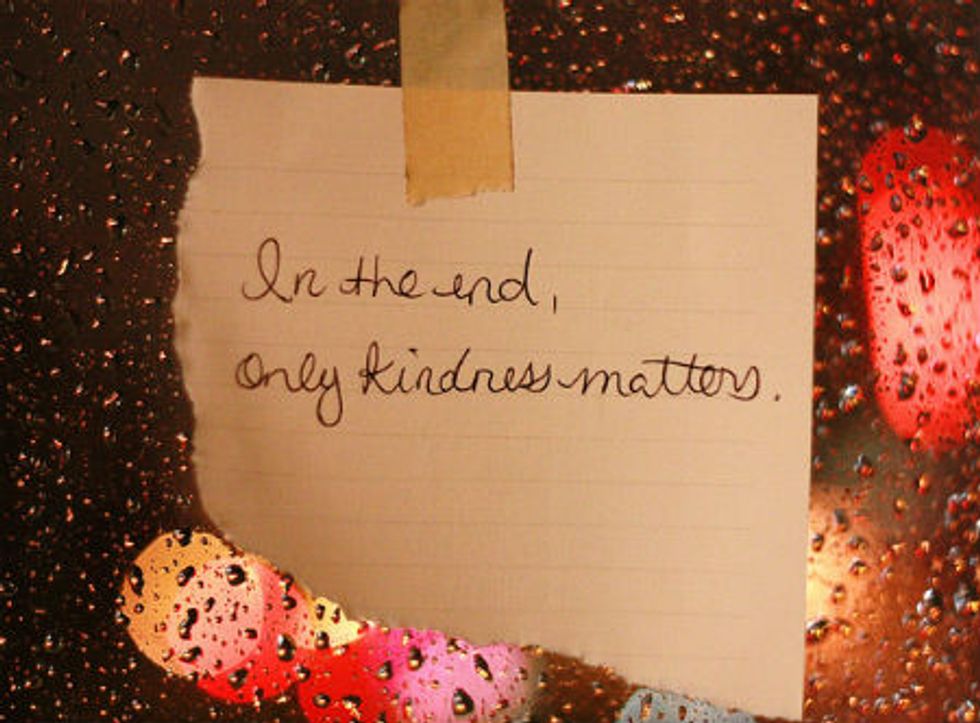 Next week, Feb. 13-19, is National Random Acts of Kindness Week, an annual event designed to prompt Americans to give back to one another in simple but significant ways. We, of course, encourage you to participate, particularly because our GOOD 30-Day Challenge this month is to be a better citizen. But one man in Chicago says a single week of self-improvement through kindness, or even a month, is too easy. That's why he's going for a full year.
---
It all started in December 2011, when Ryan Garcia was considering what his New Year's resolution would be. He thought about weight loss and other standard resolutions before looking at his five-month old daughter, Isla, and decided he wanted to do something that might one day inspire her. "I wanted to be a better person," Garcia told the Dayton Daily News.
With Isla on his mind, Garcia decided he was going to embark on a year of good things, during which he'd better the world—and himself—by doing a kindness per day for friends, strangers, and anyone else in need. He quickly got himself a blog and a Twitter account, which he's used to document each of his 38 selfless acts thus far. On Day 21, Garcia cleaned the snow off all the cars on his block, while Day 33 found Garcia taking an Iraq war veteran and his family to a Northwestern University basketball game. Some of Garcia's charities are bigger than others, but the overall effect as you click through his blog is awe-inspiring, and it will only become more so as the days go on.
If you'd like to support Garcia's project, or simply offer him words of encouragement, you can email him here.
Photo via (cc) Flickr user SweetOnveg