Articles
After losing his sight in Iraq, a soldier wanted to try his hand at video game battle. And he's doing it with some help from a virtual friend.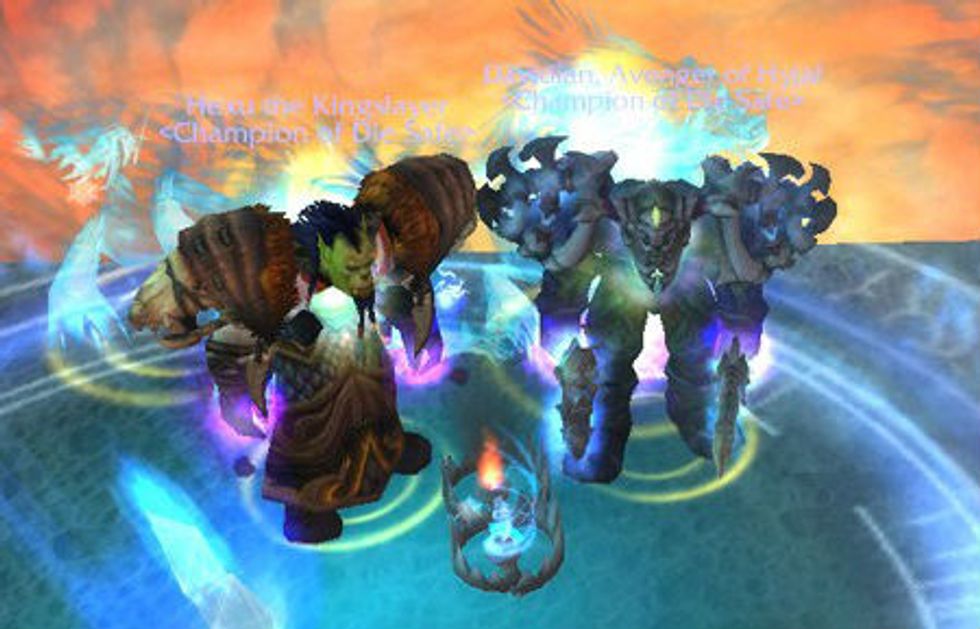 The lush and complex environment in
World of Warcraft
can occasionally be difficult to navigate for millions of gamers with sight. So imagine doing it while completely blind.
That's what Ben Shaw does. Once a Scottish soldier fighting in Iraq, Shaw lost both eyes in a roadside-bomb blast in Basra. While many people might have allowed such an injury to ruin the rest of their lives, Shaw has refused to stay on the sidelines. In 2008, he taught himself to drive a racecar. Now, with a little help from his friends, Shaw is learning to conquer WoW.
---
For a while, people had tried and failed to help Shaw navigate WoW, which demands a lot of patience and persistence even without leading around a blind person. Eventually, Shaw met a fellow Scotsman named Owen, who has since acted as a sort of digital guide dog for Shaw, giving him verbal cues about where to move and when to strike. Owen calls Shaw, whom he met online about a year ago, is a good friend and a "delight" to play the game with. "Where people were seeing [leading Shaw] as a challenge, I see it as a delight to have somebody as committed as Ben to raid beside," Owen told WoW Insider in a new interview. "Ben and I clicked straight off the bat, and this made it simple to see Ben as a raider, not a burden."
Owen said he's gotten so used to the partnership that now it's harder for him to play WoW without Shaw than it is to play with him: "Nowadays, it's second nature to me."
Who ever thought that slaughtering orcs and ogres could be so kind and selfless?