Articles
People Are Awesome: NFL Star Bucks Homophobia, Calls for Equality in Maryland
A football star comes out for gay marriage despite the NFL's frightening homophobia.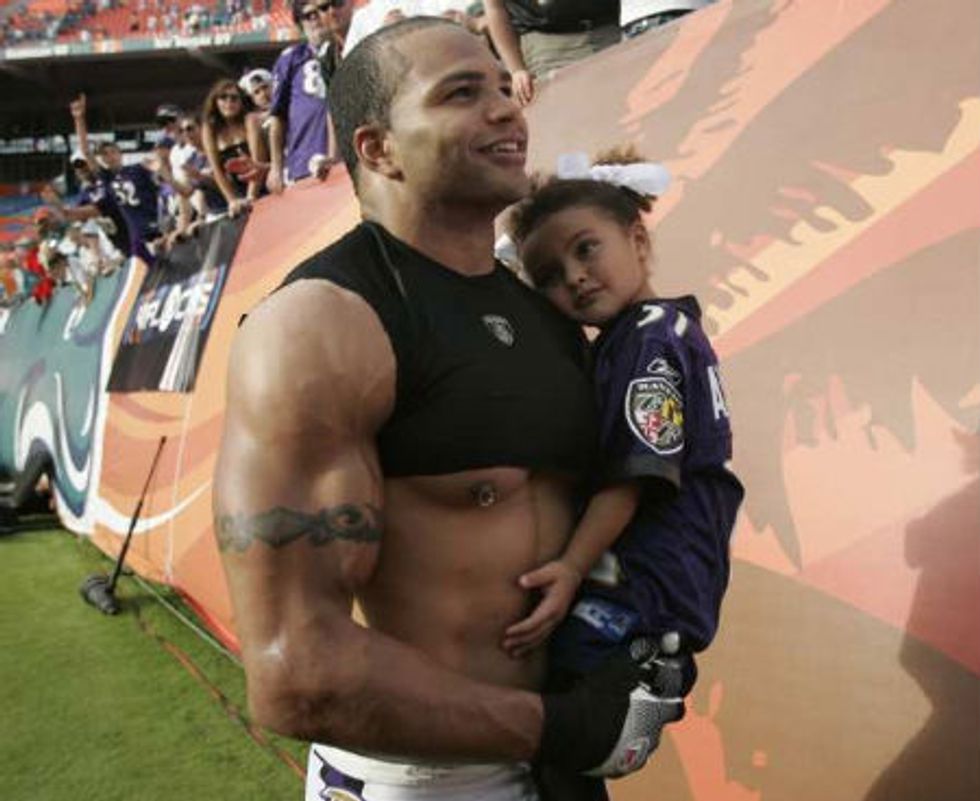 Nigerian NFL player Brendon Ayanbadejo is currently a star linebacker for the Baltimore Ravens. He's also rabidly dedicated to equality for all. As Maryland legislators prepare to debate the adoption of same-sex marriage in their state, Ayanbadejo has partnered with Equality Maryland to release a statement in support of gay marriage rights.
---
"[A]n important issue in our state is whether or not to allow gay and lesbian couples who love each other to marry," Ayanbadejo says in the video below. "Gay and lesbian couples want to marry for similar reasons as we all do: love and commitment. It's time to allow them the opportunity to build a family through marriage. It's a matter of fairness."
Ayanbadejo's willingness to stand up for what he believes in is commendable any way you look at it. But it's especially remarkable considering how homophobic the NFL can be.
According to Mike Freeman, a sports columnist for CBS, one gay NFL athlete with whom he spoke for a book he was writing told Freeman he was "dead" if his teammates found out he was a homosexual. The player, who went by the pseudonym Steven Thompson, told Freeman that "gay men were routinely viewed as animals and people to be feared, if not outright eliminated."
In other words, good for Ayanbadejo, but we've still got a long way to go.
[youtube]http://www.youtube.com/watch?v=SGudsk11i34