Articles
People Are Awesome: One Woman's Social Media Response to Vermont's Disaster
When her state was overtaken by water, Sarah Waterman took to the internet.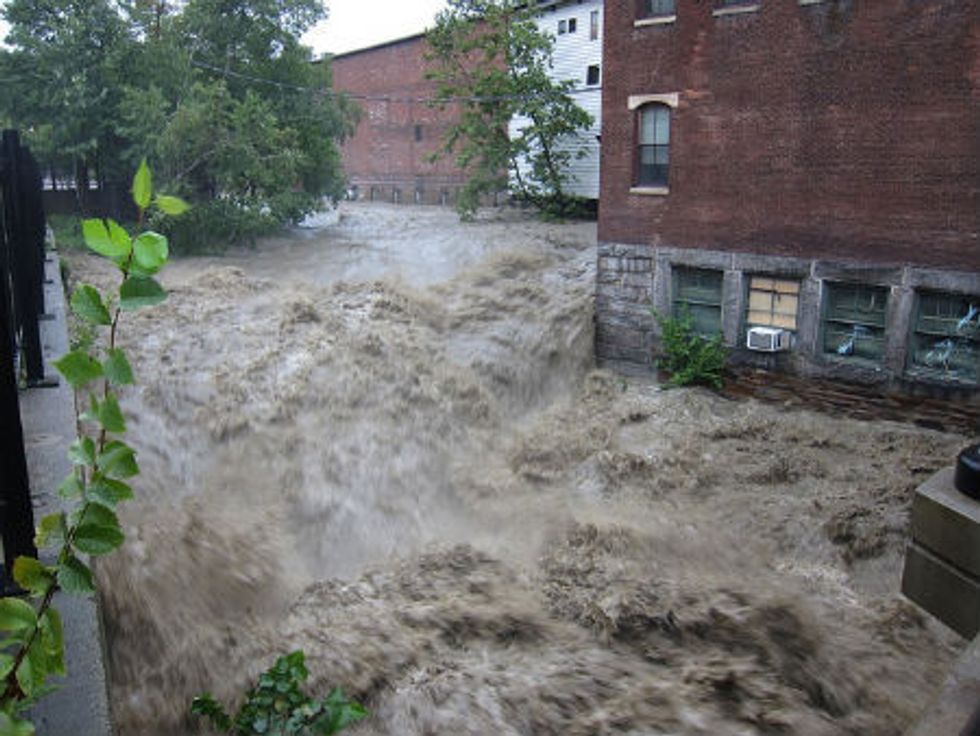 Days after Hurricane Irene swooped over northeast America, disaster teams were still struggling to get food to stranded victims—more evidence that Irene was not "overhyped," as Daily Beast writer Howard Kurtz argued it was. Rather than allow aid workers to do all the heavy lifting, some Vermonters are helping themselves and their neighbors recover from what one official called the worst natural disaster in Vermont's history.
---
In the days immediately following Irene, Sarah Waterman, a venture capitalist by trade, got together with some of her friends to establish vtresponse.com. Using her website, a VTResponse Twitter account, and the Twitter hashtag #vtresponse, Waterman finds people and places in distress and puts them in touch with aid organizations or volunteers who can help. In this post, for instance, Waterman sends out a call for volunteers to help clear debris from the West Hartford library. It may not seem like a lot, but in times of chaos, she's a conduit between hope and the hopeless.
To donate to Vermont relief efforts or learn more about Waterman's project, go here.