Articles
Meet the foreign-born reservist helping to keep Californians safe out of the goodness of his heart.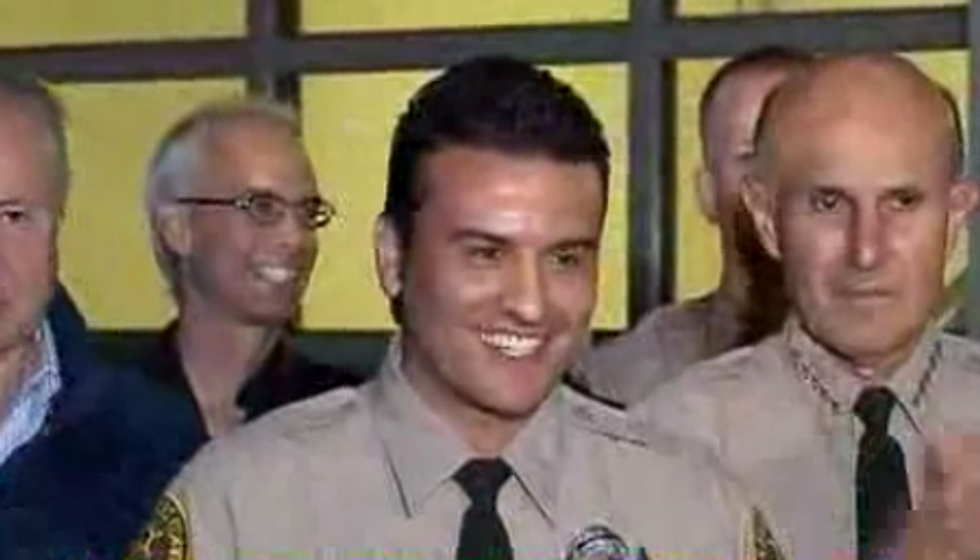 Hundreds of Los Angeles area police officers spent the recent holiday weekend in pursuit of an arsonist who set more than 50 fires throughout the city. After four days of frantic searching, one of them apprehended the suspect. And it turns out that cop may not be what you think of when you think of the LAPD.
Shervin Lalezary is a 30-year-old real estate attorney from Tehran, Iran, who owns his own practice in Beverly Hills. By night, Lalezary is a volunteer sheriff's deputy who earns $1 per year. Working three hours after his shift was over to help support his colleagues, Lalezary was the person who pulled over Harry Burkhart, the German citizen who's now being charged with at least some of the arsons.
---
Lalezary was on only his third shift by himself when he apprehended Burkhart, and he said in a press conference that making the collar was "a lot more exciting than my day job." Perhaps too exciting: After speaking to the press last evening, Lalezary says he won't be doing any more interviews, directing all questions to the sheriff's department.
"He believes in the community service aspects of the reserve deputy," department spokesperson Steve Whitmore said in a press conference. "This is part of the job for him and he doesn't want to talk about himself because he believes he's part and parcel of a larger effort."
[youtube]http://www.youtube.com/watch?v=d2W3q3tspg8