Articles
Amid the tragedy, bravery emerges: This guy saved 100 people from a deadly storm.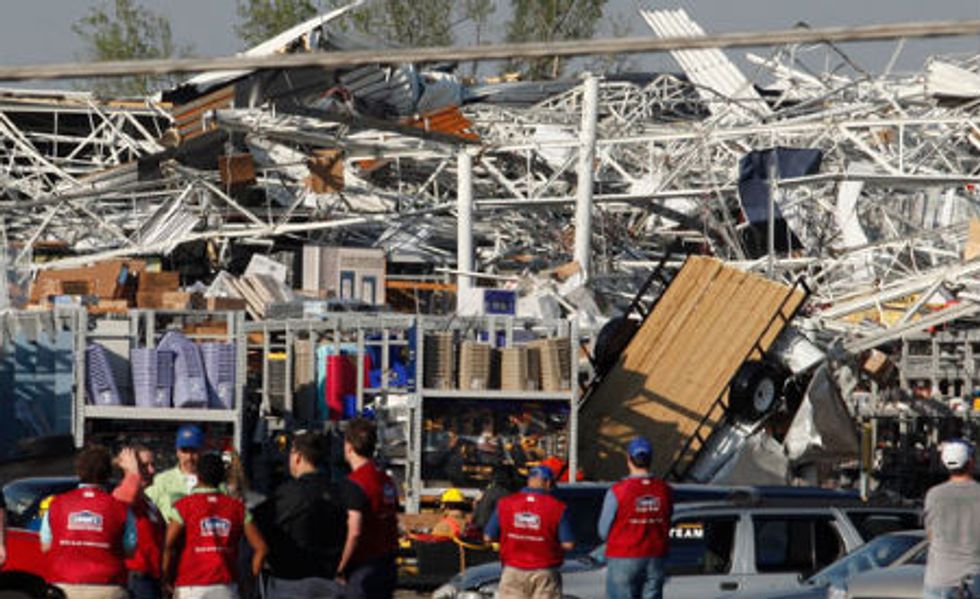 The first tale of heroism amid the chaos in the tornado-ravaged South has emerged, and it's a timeless one of a normal guy, forced into an abnormal situation, who went far above and beyond what was expected of him.
Dozens of people who might not have been are alive in Sanford, North Carolina, thanks to Mike Hollowell, a Lowe's hardware store manager who ushered about 100 Lowe's customers to safety when a tornado ripped the store apart on April 17.
---
President Obama called Hollowell personally to thank him for his "swift action," but Hollowell says the praise for him is misplaced. "One person didn't save all those lives," he told CNN. "It was a team effort."
The Lowe's store was damaged so badly that it won't be open for business again until the fall.