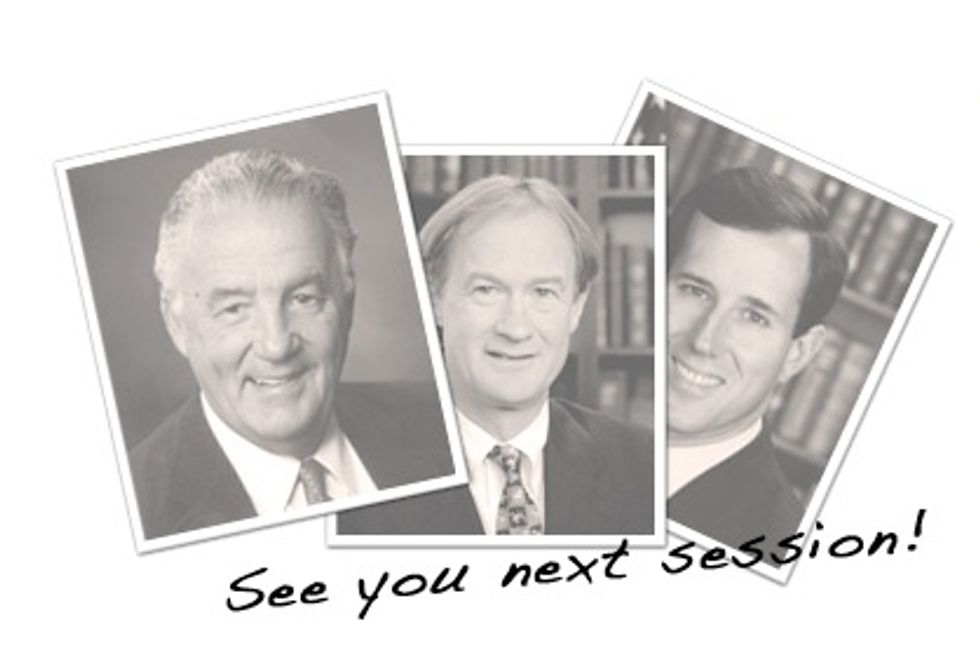 We've heard about the revolving door between Congress and K Street lobbying firms. The Where Are They Now? project is keeping an eye on exactly who passes through that door.
---
They're maintaining an online list of "the former staff of retired, resigned or defeated (or jailed) members of the 109th Congress" and whether/where they're selling their connections.
Tom DeLay's former Chief of Staff is lobbying for Time Warner. Santorum's Chief of Staff headed to Astrazeneca Pharmaceuticals. Etc., etc.