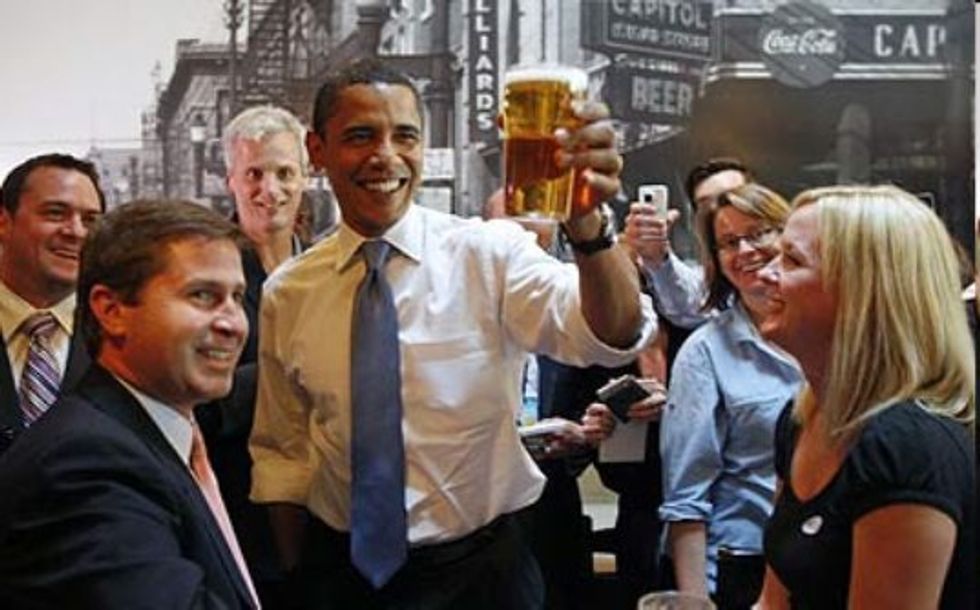 ---
What's way more fun than the Royal Family and
an Aston Martin that runs on British wine
?
How about the Democratic National Convention and its
GM FlexFuel
vehicles
running on recycled Coors
?
Yes, the DNC is powering all their official vehicles with E85 ethanol fuel made from Molson Coors Brewery's leftover beer.
That is so cool, it sounds like one of the totally, absurdly unrealistic promises made to you by a high school candidate for student body president: "And if elected, I will make sure that there are complimentary donuts and coffee every morning in homeroom, free spa and massage therapy services will be made available to students in the nurse's office, and all of our official vehicles will be environmentally friendly and powered by beer."
Via
Inhabitat