Heartwarming Photo of Premature Twins Holding Hands Shows the Power of Sibling Love
Their mother shared the photo to give hope to the parents of premature babies.
01.21.16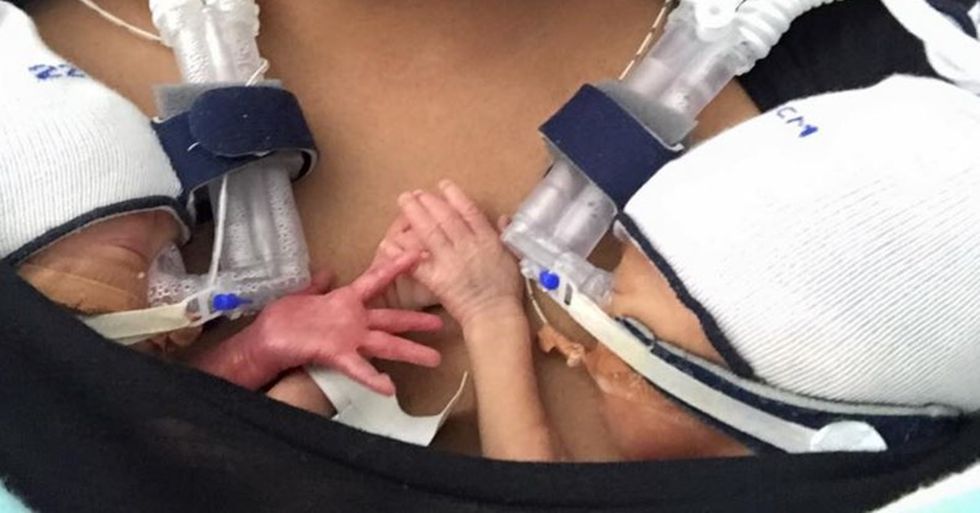 Via Facebook
Born after just 28 weeks and weighing only 2.2 pounds each, twins Kristiana and Kristian are getting by just fine. Of course the newborn boy and girl have loving doctors and parents helping them grow strong, but their progress could be because they have each other. In an astonishing display of sibling love, the babies are regularly seen holding hands. According to CBS News, the photo of the babies clutching tiny hands has over 2 million views, and the video of them on their father's chest has been seen more than 8 million times.
---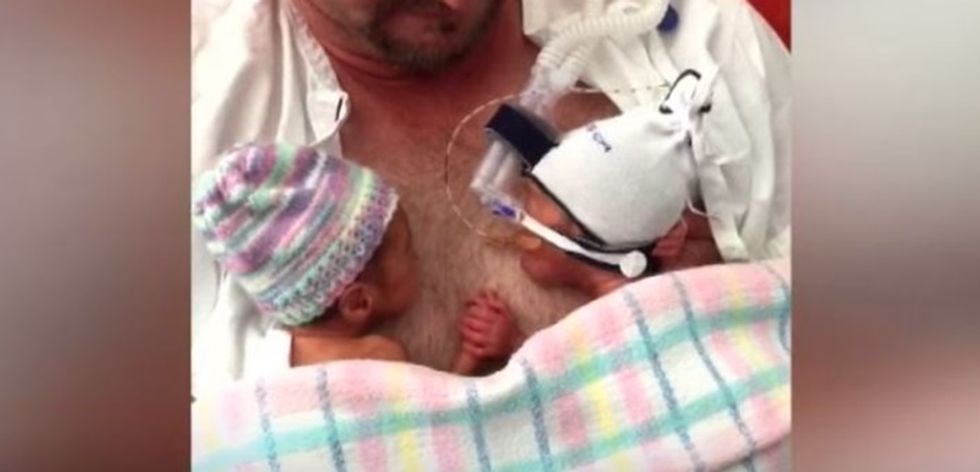 The family's dedication and the babies' perseverance has inspired the parents of premature children everywhere. "We [realize] it may be a tad bit disturbing seeing our twins with tubes but they are preemie babies so it is understandable and normal," their mother, Anthea Jackson-Rushford, wrote. "I'm sharing photos and videos for the simple reason that it gives hope to all parents out there that even they do just fine! To all parents that face this, be comforted in knowing that today anything is possible and your babies will be just fine!!!"
(H/T CBS News)

Articles