Articles
Project: Create an Infographic About Work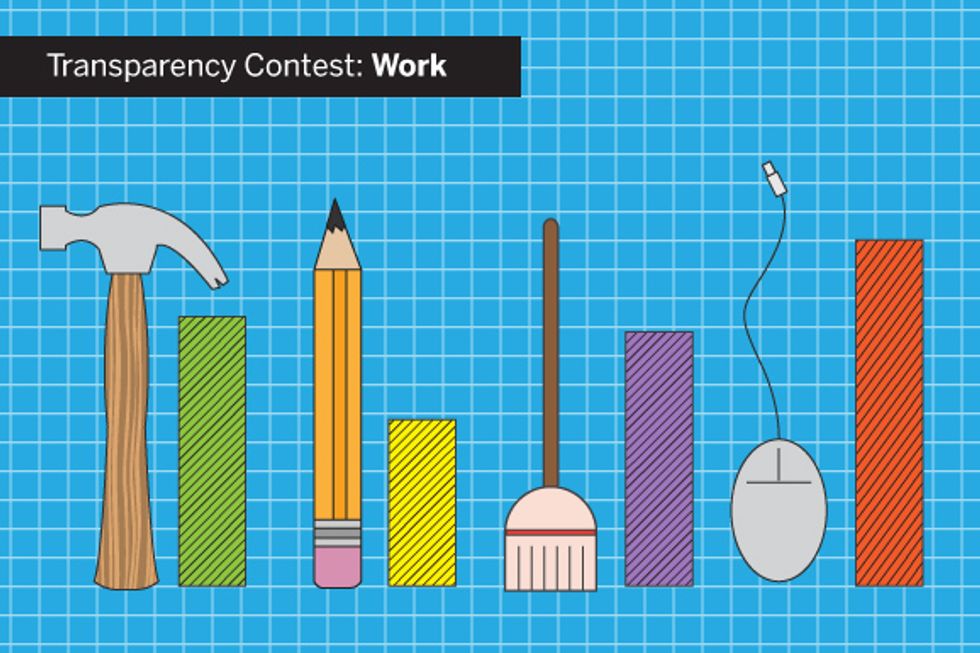 Our next magazine is going to be the Work issue (you will be hearing more about that here, soon). In anticipation, we're looking for infographics about work.
the OBJECTIVE
Create an infographic about work.

---
the ASSIGNMENT
For this contest, we're looking for infographics about how we work: what work we do, how work has changed, why people work, being more productive at work, balancing work-life and personal-life, or even the fact that a lot of people aren't working at all right now.

the REQUIREMENTS
Please email us your submissions to projects[at]goodinc[dot]com with the subject "August 2010 Transparency Contest." It should be a JPG, exported at a high enough resolution that it can be printed at 300 dpi. We'll take submissions now through August 17. As with our last contest, we'll be giving out three awards: best use and presentation of information, best aesthetics, and best overall infographic. The winning entries will be selected by GOOD and winners will be announced on August 24, featured on our homepage, and printed in the next issue of GOOD. We'll send GOOD T-shirts and a free subscription (or gift subscription) to the winners.

RESEARCH and INSPIRATION



The Bureau of Labor Statistics is the go-to source for basic data on working in America.
The U.S. Census also has some helpful information.
And feel free to include any other sources as you see fit. Please just be sure to cite them.