Articles
Project: New Orleans Infographic Winners Announced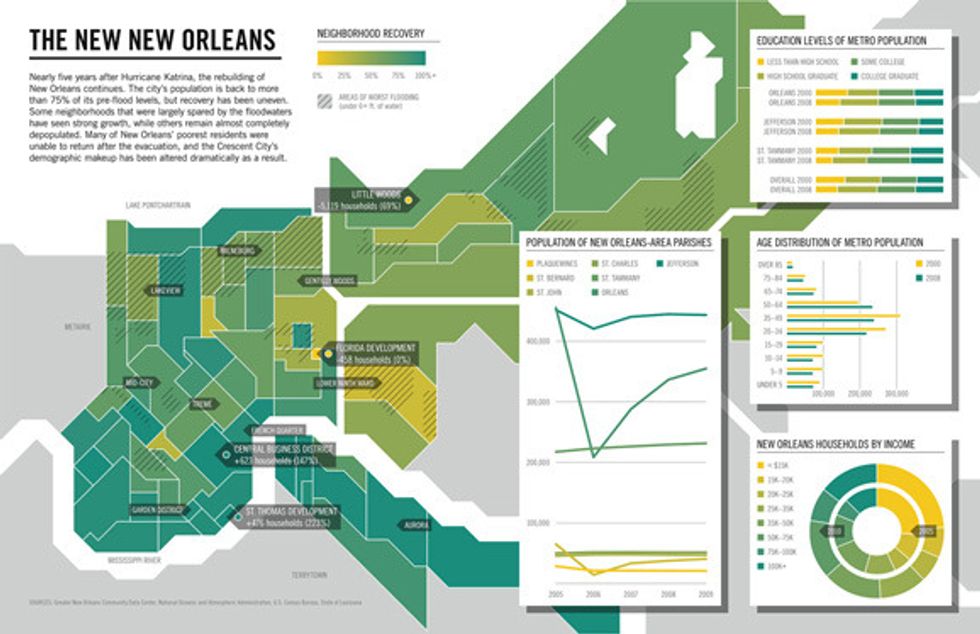 ---
We're happy to announce the winner of our
latest infographic contest
. It was, as always, a struggle, due to everyone's good work.
Our winner for this month managed to take home the prize in all three of our categories. Mason Phillips's infographic on the population shifts in New Orleans is brilliantly designed, and the information truly elucidates an understanding of what has happened to the population of New Orleans since the storm. We're quite into his neighborhood map, as his chart of the differences in income from 2005 to the present.
Phillips will recieve a GOOD T-shirt and a gift subscription. You'll be able to see his piece in our New Orleans issue, out in early July.
We would also like to give Amanda Buck's gumbo chart a shout-out. While it couldn't quite compete with Philip's more topical piece, it's excellent. Check it out below; click on it to enlarge.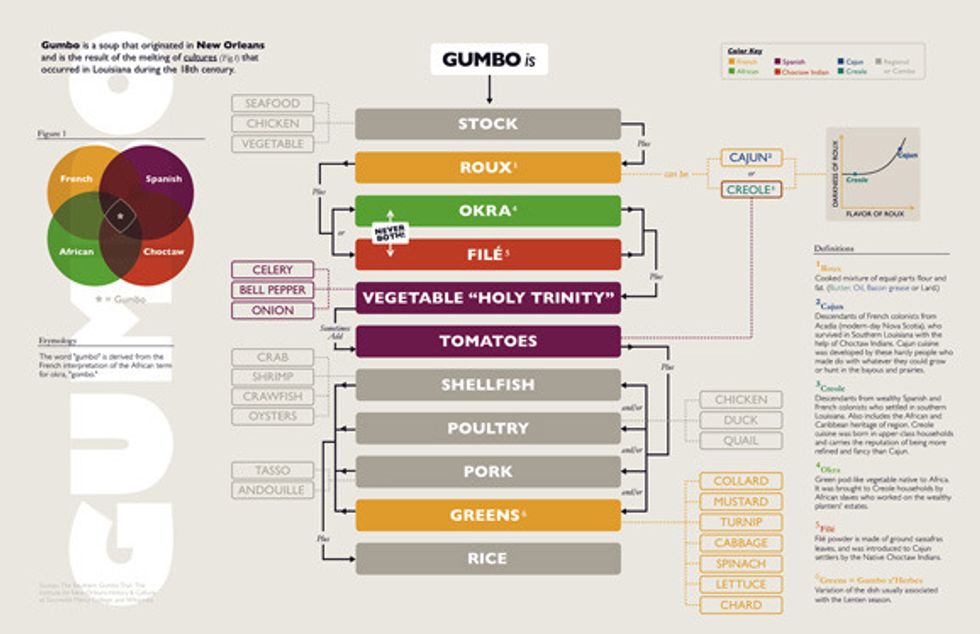 Finally, thank you to everyone who participated. Every piece is excellent. Please check them all out here.