Articles
Radically Reclaimed Relaxation
Last weekend I did something you're really not supposed to do in the middle of the summer. I left Los Angeles, where it was 80 degrees, and went...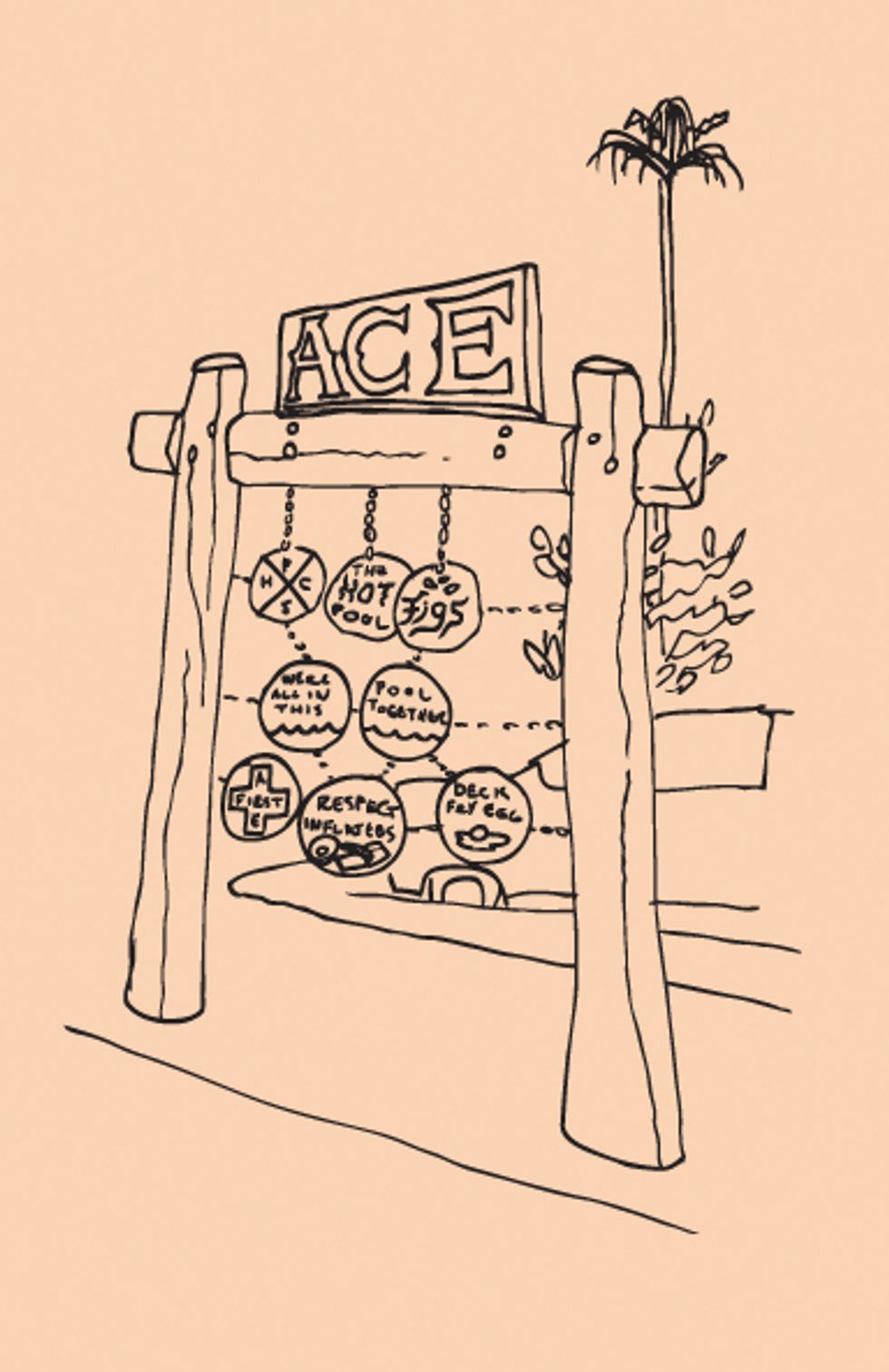 ---
Last weekend I did something you're really not supposed to do in the middle of the summer. I left Los Angeles, where it was 80 degrees, and went out to the desert, where it was 111 degrees. But I was dehydrating for a higher purpose: To visit the
Ace Hotel Palm Springs
, the newest location of the discount boutique hotel, and check out the sustainable design features.
The first Ace Hotel opened in a former halfway house in Seattle in 1999, and subsequent locations have prided themselves on creative adaptive reuse of somewhat smarmy locations—the Portland, Oregon location is famous for being featured in Drugstore Cowboy, and a New York location opened this spring in a 1904 hotel north of Madison Square Park (a nowhere neighborhood now called the blissfully on-brand NoMad). At each Ace, local artists and designers retrofit the space, purportedly to give it a sense of place, but maybe just to make it really, really cool. Equally enticing for us were the excellent summer rates, a figure per night that was far lower than the high temperature during the day.
In Palm Springs, the Ace is in what was formerly a 1965 Howard Johnson motel that surrounds a former Denny's (where I'd actually enjoyed a Grand Slam back in the day). Within about five minutes of walking onto the premises, my boyfriend and I were smitten with the details. The signage—all of it—is hand-painted or wood-burned. Bikes—cute Electra ones—are free to rent. There was community crafting in the event space we could attend either day we were there. Crafts!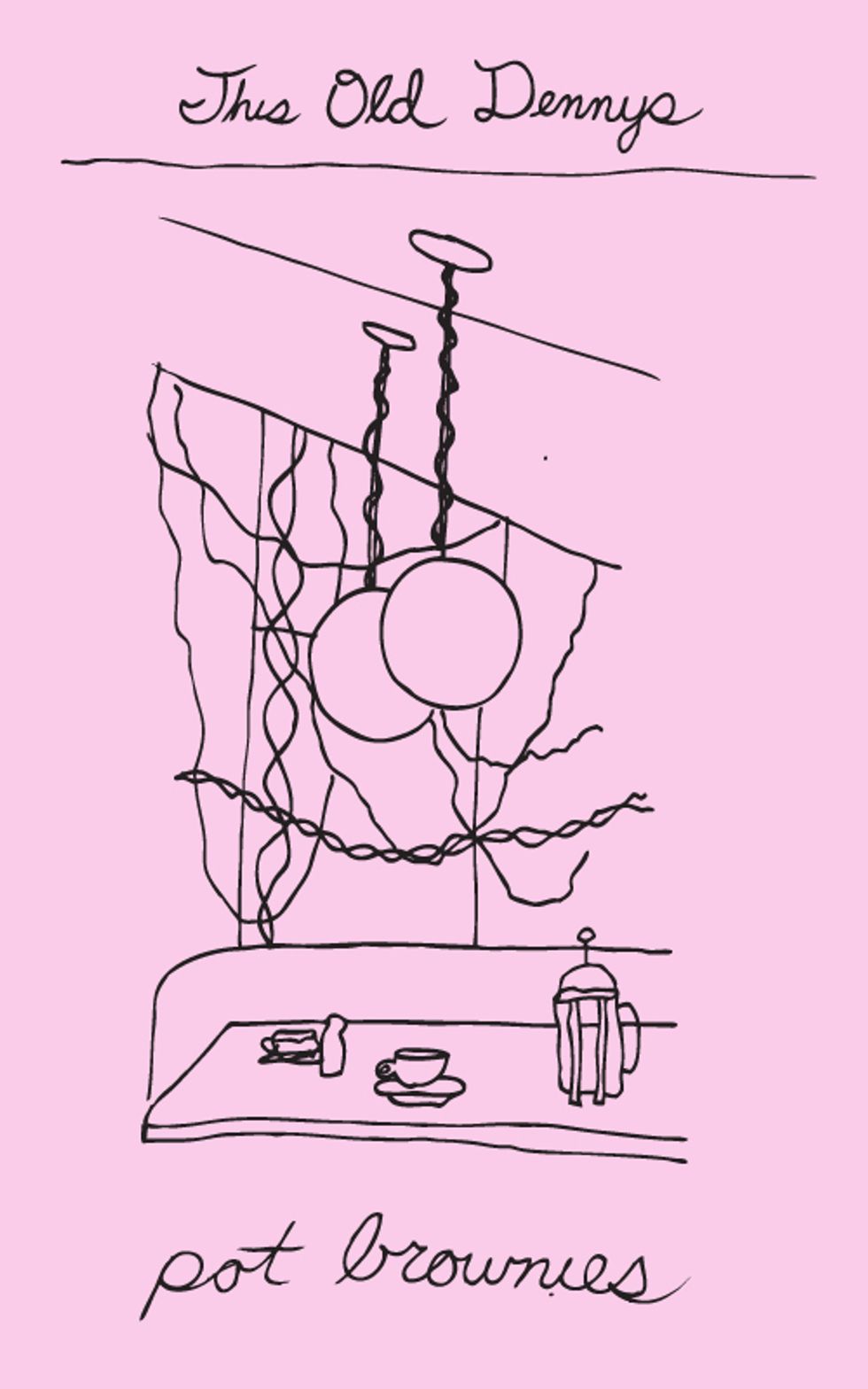 Nowhere on the Ace's printed materials will you find the word "green." Absolutely nothing about the place says "eco-sensitive." I had to order the same drink-a watermelon sno-cone, more on that later-a few times before I heard the bartender say anything about "organic." But as we drove home, I realized this was probably one of the most civic-minded, sustainable experiences I've ever had. And it was in a hotel.
Take the old Denny's, which looks a lot like... an old Denny's. "We reused and repurposed as much as possible, like the booths in the bar and restaurant," says Roman Alonso, from L.A.-based Commune Design, who handled the de-HoJo-ing. In fact, he told me, "We used over 1000 pieces of vintage furniture and all of it came from local sources to cut down on transportation." When they couldn't reuse, they went durable and cheap: The salt and pepper shakers were Coleman, the kind you use when you go camping.
But the food was decidedly not Denny's: Seasonal, local items like house-pickled vegetables, homemade balsamic fig jam and the best chilaquiles I've ever had-rotate in and out of an menu housed in off-the-shelf old-school vinyl binders (the page to calculate liquid measurements was helpfully left in). We found a garden out by the pool growing peppers and all the herbs we ate over the course of the weekend. We also found those adult sno-cones flavored with organic juice and vodka. In fact, I found about 10 of them.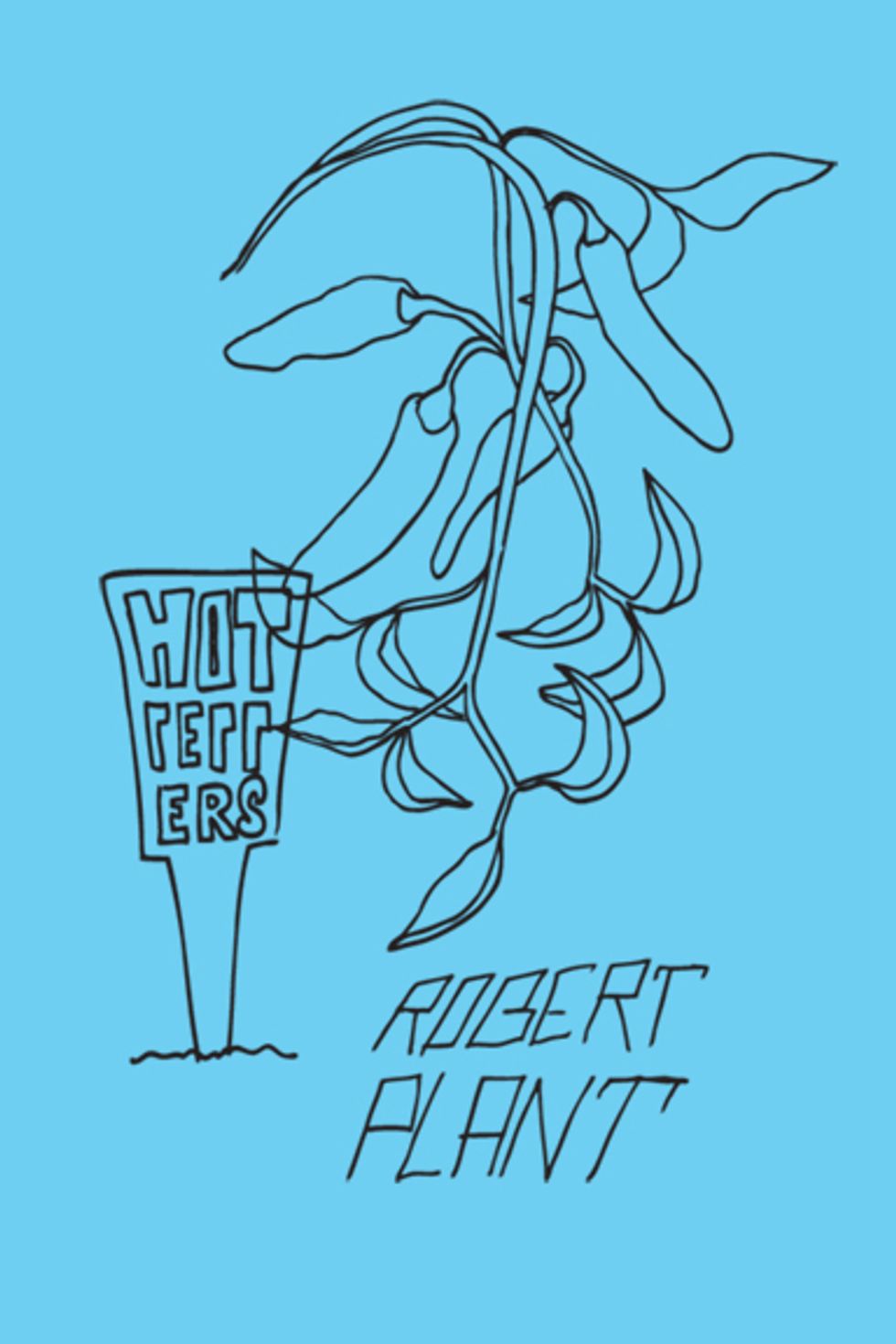 On the weekends, they even grill out on the deck. I had an Italian sausage on a buttered roll and stared at my favorite feature: custom-fabricated powder-coated metal pool chairs strung with rope. "We used a local vendor to make all the heavy outdoor furniture," says Alonso. "Saved lots of gas." And the sunshades looked suspiciously distressed. Yep, confirmed Alonso. "We used repurposed army tenting for all the outdoor furniture."
I gnawed into my watermelon sno-cone (they also had blackberry and mango) and soaked it all up.
Eventually, we had to go to our rooms—although we didn't really, I guess; the pool is open 24 hours. The rooms have a nice Out of Africa feel, and even come with your own hand-carved walking stick to use on the grounds. Our room had cork floors, dual-flush toilets and shampoo & conditioner in refillable shower dispensers, and it also had giant gnarly gashes in the wood. "All mill work is sustainable and repurposed 'wormy wood,'" Alonso explained. "Wood that's been eaten by worms, but salvaged and reused." Something else I thought was beautiful that you might not dig: The grounds are barren, nearly all raked gravel, dotted here and there with drought-tolerant plants. I looked for grass, and didn't find it...until I found the dog park out back. That's right, the Ace has so much faith in its guests to be cool, responsible adults, that you can bring your dog.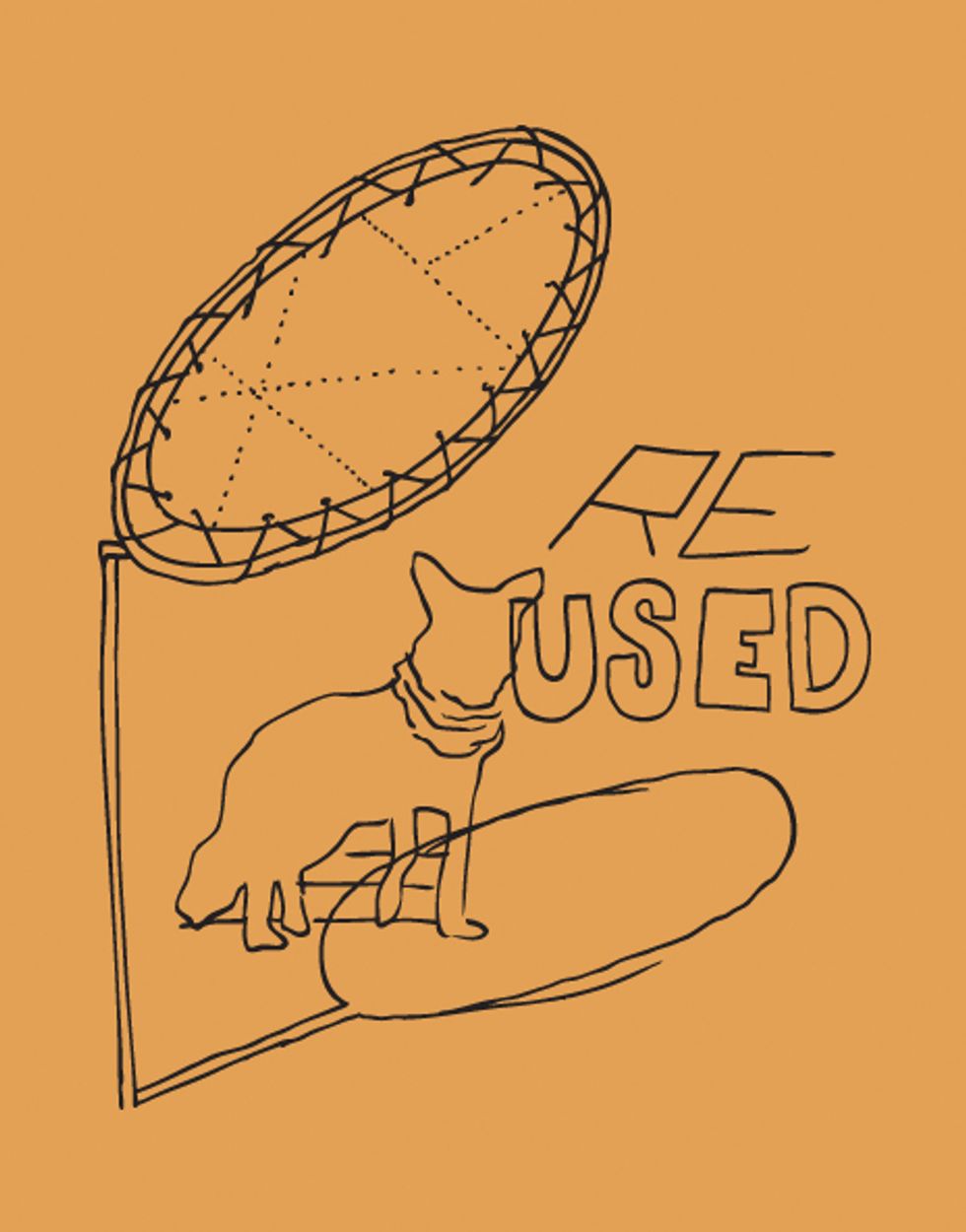 Potentially the most amazing thing about the Ace—besides the fact that I got to play with a Rottweiler pup at the pool bar—was that after years of getting very good at passing myself off as a hotel guest in order to sit by a hotel pool, I wouldn't ever have to do that here. It's a community pool. Anyone can swim there, for a nominal fee. And we saw plenty of people, who certainly did not fit the expected hipster-in-the-heat demographic, slipping casually into the water.
The Ace didn't change my sheets—they won't wash anything, unless you ask them to, thank goodness—but it changed my idea of what a hotel should be. I reassessed my ideas of luxury, of hospitality, of comfort. At a hotel, which you are usually visiting because of whereit is, rooms should be regional, unique, locally-sourced, with an end table snatched from a nearby estate sale. If you've chosen the hotel, it's likely that you have common values with the other guests, so shouldn't every hotel function as a kind of temporary neo-commune? It's kind of like that anyway, right? Living in a dense environment and sharing resources? Why not pitch in and harvest some vegetables, play a DJ set or add to the macrame in the lobby?
Sure, it's not for everyone, but the whole experience was so pleasurably hippie-throwback that I'd go so far as to say that my stay inspired me to bring a few of their practices home. As if I needed reminding, a hand-painted sign, its letters charmingly unkerned and off-kilter, smiled at us as we left: "We're all in this together."
Illustrations by Keith Scharwath; more drawings of the Ace here. You can see photos on the Ace Hotel website.