Articles
Radiohead Did It And So Did We (An Update)
A month ago we announced our new subscription model, inspired, in part, by Radiohead's pay-what-you-want experiment.In short, we used to charge $20 for a subscription to GOOD. Now you can get GOOD for whatever price you choose. Early numbers are in and, in the spirit of transparency, we wanted to share some of the raw data with you, our community. See below.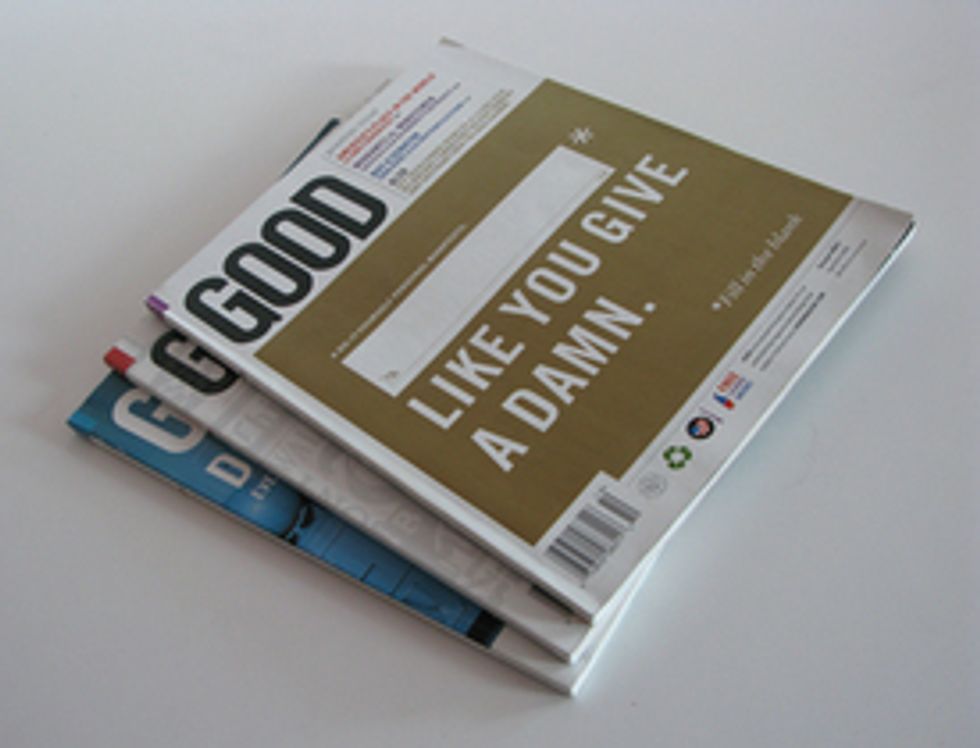 ---
We've only been working with this new model for a few weeks but it's good news.
Old Subscription Model (average 41-day period)
Total orders: 1,025Average price: $20.00Total cash raised for nonprofits: $20,500
New Subscription Model (first 41 days)
Total orders: 2,789Average price: $13.49Total cash raised for nonprofits: $37,62434% of all orders are still at the $20 level and 7% of all subscribers choose a price above $20. The average price is down but the money we've raised is up by 84%.So we're raising more money, through smaller online donations, and more people have been able to join our community. Kind of reminds us of a certain political campaign.Thanks to everyone who's leapt on board. If you haven't joined but you're interested, you can do so
here
.