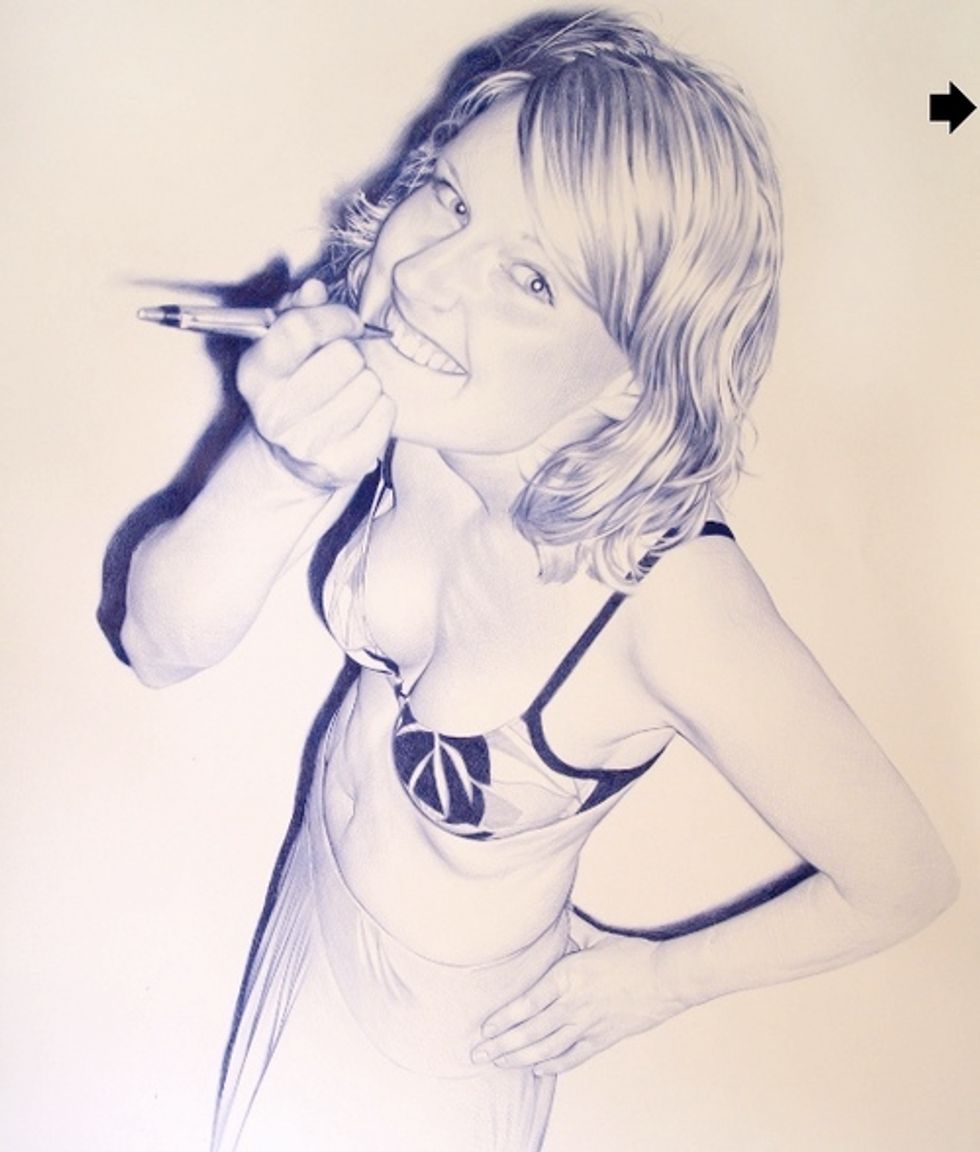 Juan Francisco Casas uses Bic pens to create some striking contour finery. Maybe it's the absence of college ruled parallels, but this seems too gorgeous to have come from the ink of an everyday ball point.
---
Via Wooster Collective.
UPDATE: Yeah, the link isn't working. If anyone finds a working one, let us know.