Articles
How New Bank Fees Drive Competition—and Where to Go for Savings
New bank fees raise consumer blood pressure, but they'll help create a better market for basic banking. Here are three places to find a better deal.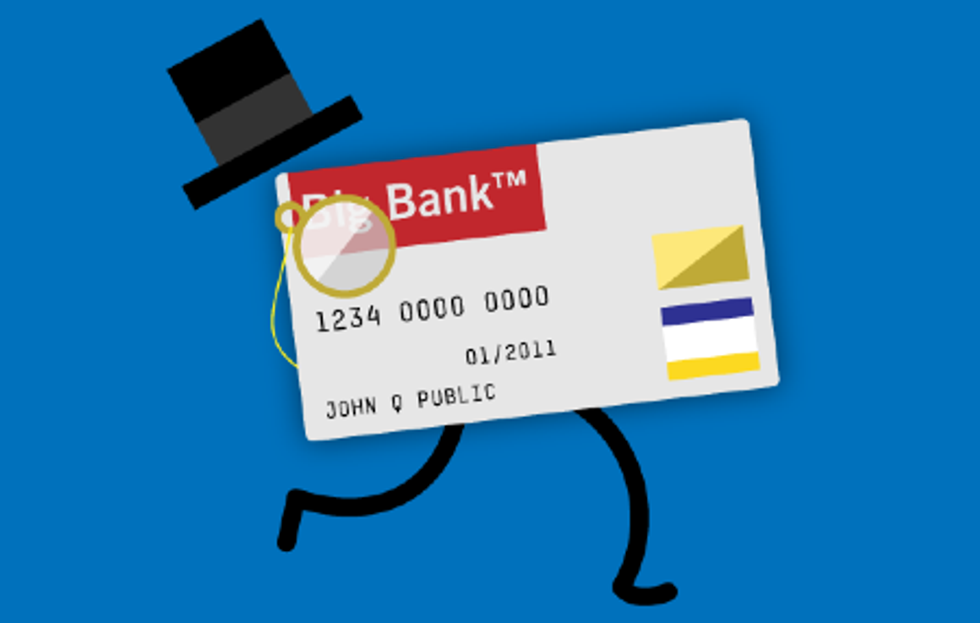 Bank of America's recent decision to institute a $5 monthly fee for using a debit card has customers up in arms: Enough of the bank's nearly 40 million checking customers flooded Bank of America's website with complaints to temporarily shut it down. The single largest bank in the country is trying to deflect their ire onto the government: If financial regulators hadn't limited what banks charge customers in overdraft fees and retailers for debit card swipes, they wouldn't have to charge consumers for basic services.
---
Believe the bank, then, and you'll blame the ding to your wallet on the Obama administration's socialism. A wary consumer, though will check the facts and learn that a lot of other financial institutions, operating under the same rules as Bank of America and the other banking behemoths that dominate most of the market, still somehow manage to offer free checking.
We've heard a lot about financial innovation since the crash in 2008, but we haven't seen a lot of innovation on the consumer side. Part of the reason for that is that many of the costs of banking were hidden, whether they were rapidly escalating overdraft fees on customers or retail charges customers never saw. With fees becoming more transparent, customers will have an easier time seeing which institutions deliver more savings their way, increasing competition to the big banks trying to squeeze retail customers to make up for losses in other departments (BofA, for example, has been hurt by the loans it took on when it bought Countrywide).
That competition is going to come from three different spheres. If you want a bank that makes more sense for your budget, here's where to look:
1) Up-and-Coming Banks. These are the regional players that aspire to be the next Bank of America, working harder and deploying resources to win over their customers. When I got sick of Bank of America's fees a few years ago, I found my way to PNC, a Pittsburgh-based bank with a presence in 16 states on the Eastern Seaboard. It still offers free checking and an innovative online banking platform called the Virtual Wallet that helps you manage your money. On the other coast, Bank of the West, with presence in 19 states, offers free checking to anyone who gets a direct deposit or uses a debit card ten or more times a month.
2) Credit Unions. The place to go for sane banking. Credit unions, which operate as member-owned savings and lending companies, provide some of the best terms available for their customers, who, after all, "own" the institution. The most recent data available (PDF) shows that the average credit union offers better savings and lending rates than the average bank. Want to get in on the game? You can find your local credit union with this handy tool—it only took me a second to find the Water and Power Community Credit Union, which is open to anyone who lives in Los Angeles and offers a free checking account. You'll find similar institutions all around the country, and depending on where you work or what organizations you are a part of, you can find well-tailored deals.
3) Online banks. There are a number of online banks that take advantage of the internet's efficiencies (like not needing tellers or brick-and-mortar locations) to deliver savings to consumers. Ally Bank, formerly General Motors' financial arm, offers an interest-bearing checking account with no monthly maintenance or ATM fees. Charles Schwab Bank also offers a free checking account that is linked to an online brokerage account. Both options provide FDIC-insured checking and debit card access at a much more attractive cost than what Bank of America might offer. Also, keep your eyes on next-big-thing-in-waiting Bank Simple, which promises a major evolution in online retail banking.