Articles
The City That Always Smells: Scratch-and-Sniff Book Tours New York City's Scents Scratch-and-Sniff New York Guide Tells the City's Story Through Scent
A scratch-and-sniff children's book tours the scents of New York City. Find out which smells made the cut.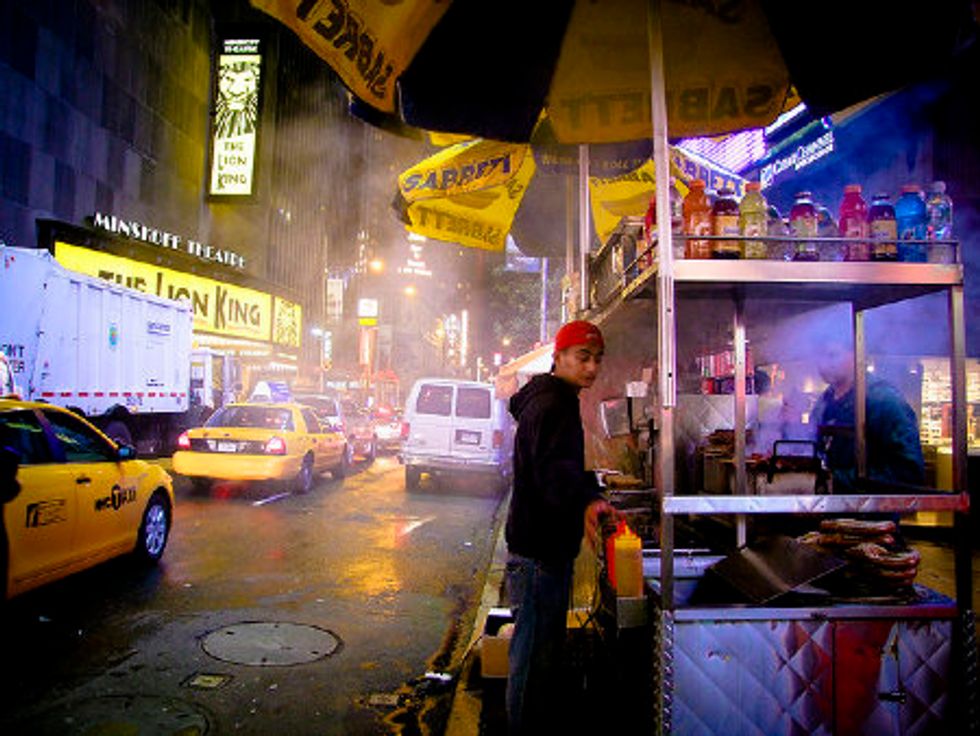 No matter how fine the prose or stunning the photography, any literary attempt to capture the essence of a city will miss the mark on one key characteristic: scent. Urban centers are a menagerie of smells, including everything from the delicious—freshly-baked bread, sizzling garlic, taco trucks—to the atrocious—garbage trucks, roadkill, or the Abercrombie & Fitch cologne counter.

Now, first-time author Amber Jones will bring New York City's smells, both good and bad, to the page with a scratch-and-sniff children's book. Jones will whisk readers through 19 neighborhoods and 30 smells, including hot dogs, sewer steam, churros, and fish, following the adventure of one family's trip through the metropolis. Jones told The Guardian that the inspiration for the book arrived while sniffing her way in the direction of a pizza parlor, only to realize that she had stepped in horse manure. Overwhelmed by the scents around her, she decided to make an olfactory guide to the city.

Established publishers rejected Jones' idea, citing the cost of production and an assumption that readers wouldn't be interested in sniffing gross, albeit realistic, odors. She didn't what to neutralize the book's grit by including only fresh scents, so she opted to self-publish, and her Kickstarter campaign met its $20,000 funding goal last month. Check out the book's website to order a copy.




---