Articles
Screening: Crips and Bloods: Made in America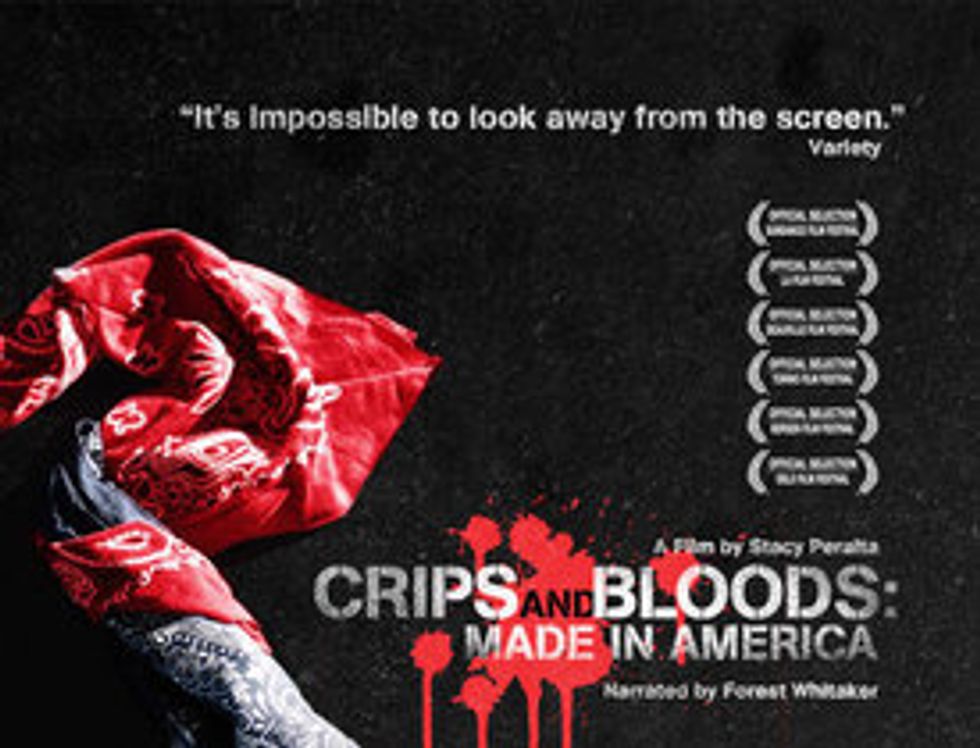 ---
Hi, friends. We're holding a screening tonight at the GOOD Space and we'd love for you to drop by if you're in Los Angeles. The program for the night:
Crips and Bloods: Made in America
, a new documentary by Stacey Peralta (of
Dogtown and Z Boys
fame) that examines the history of the infamous gangs. From the official blurb:
Narrated by Academy Award winner Forest Whitaker and produced by NBA superstar Baron Davis,
Crips and Bloods: Made In America
blends gripping archival footage and photos with in-depth interviews of current and former gang members, educators, historians, family members and experts. ... Hard-hitting, yet ultimately hopeful,
Crips and Bloods: Made In America
not only documents the emergence of the Bloods and the Crips and their growth beyond the borders of South Central, but also offers insight as to how this ongoing tragedy might be resolved.
Check out the trailer
here
.
Screening: Crips and Bloods: Made in AmericaThursday, January 87 p.m.GOOD Space, 6824 Melrose Ave, Los Angeles CA 90038Space is limited; first come, first served.