Articles
Seasonal Food Chart
If you're trying to "eat food, not too much, mostly plants," this seasonal food chart will help with the last part. Early May, for example, is asparagus season (and it's only two months long).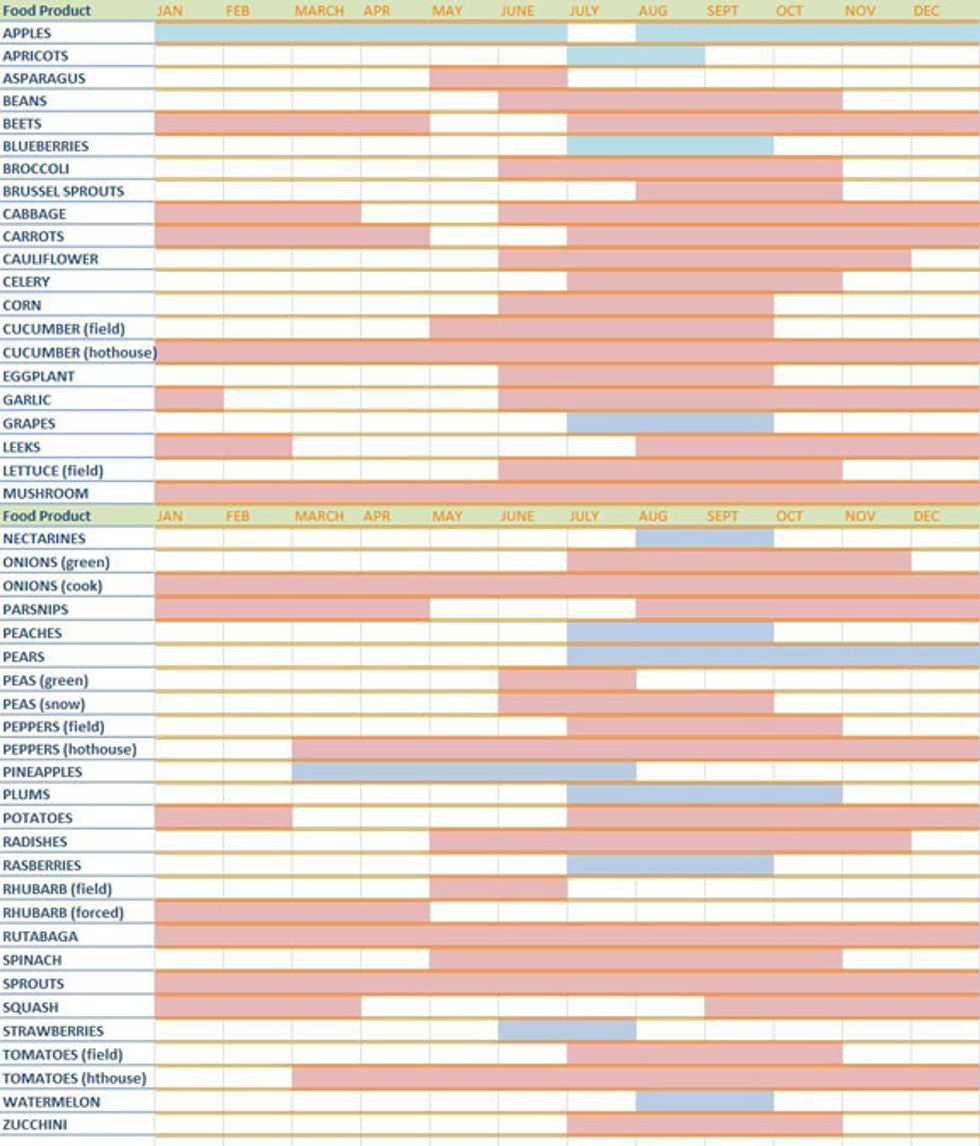 ---
See the full-size version at
Frugal for Life
.And if you didn't notice, we launched a new food column,
Borborygmi
, on GOOD today.
Via Farm to Table (thanks for the shout out today!).