Articles
Seeing Red
The (Less) campaign parodies and prods (RED).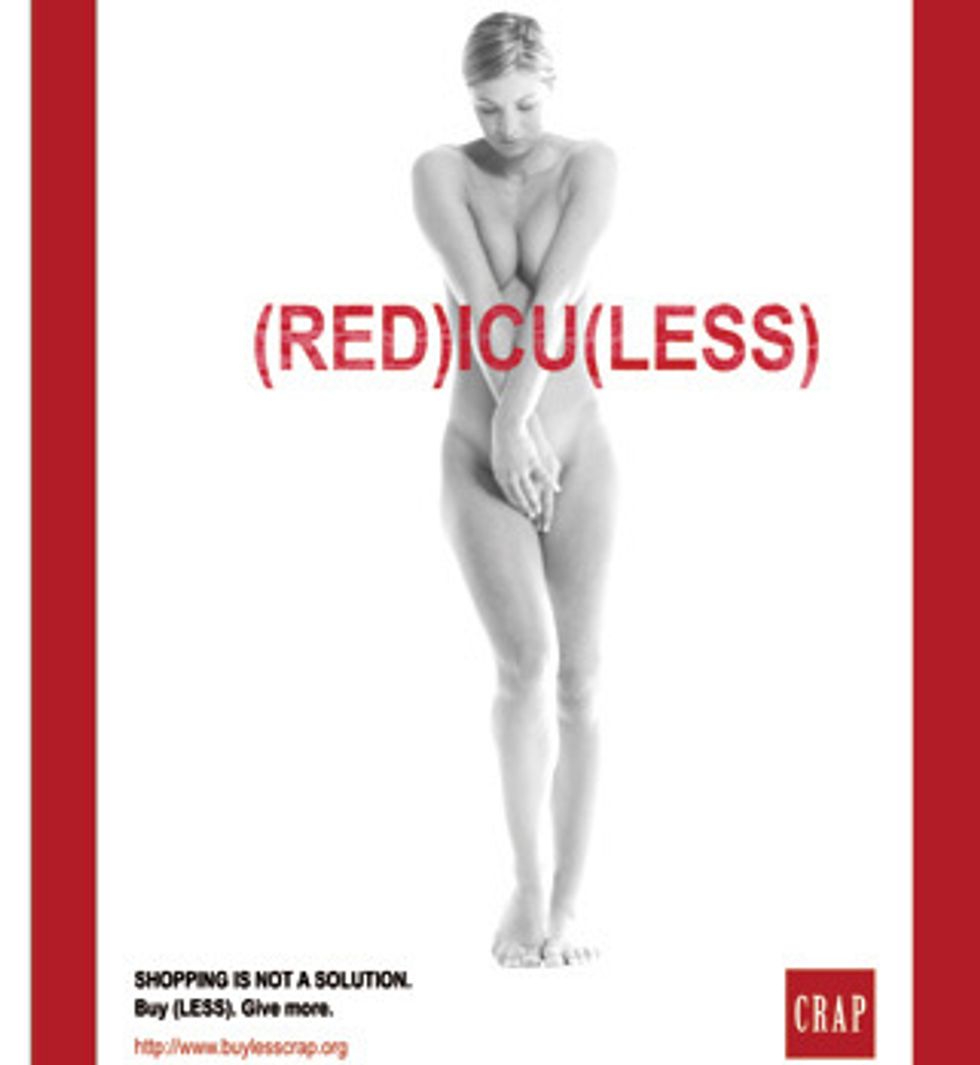 ---
Strolling through
Times Square last year, Ben Davis was struck by the endless ads for (RED)-the Bono-fronted campaign that sends proceeds from the sale of red-colored, (RED)-branded products to the Global Fund, an organization devoted to fighting AIDS, malaria, and tuberculosis. He was bothered by the strange mix of charity and consumerism: "I thought, 'Wouldn't it be better to give money directly to the charity?'" That option, however, isn't available at participating stores like Gap and Apple, nor can it be found on (RED)'s website. So he launched the
Buy (Less) campaign
, a tongue-in-cheek send-up of (RED)'s ads, with posters calling the program "meaning(less)" and a petition beseeching (RED) to allow giving to the Global Fund directly rather than merely as an afterthought when buying an iPod.
LEARN MORE
buylesscrap.org
SEEING GREEN
(RED) purchases generated $25 million for the Global Fund in 2006.