Articles
A new social marketplace makes it easy to find unique experiences, from workshops to bike tours.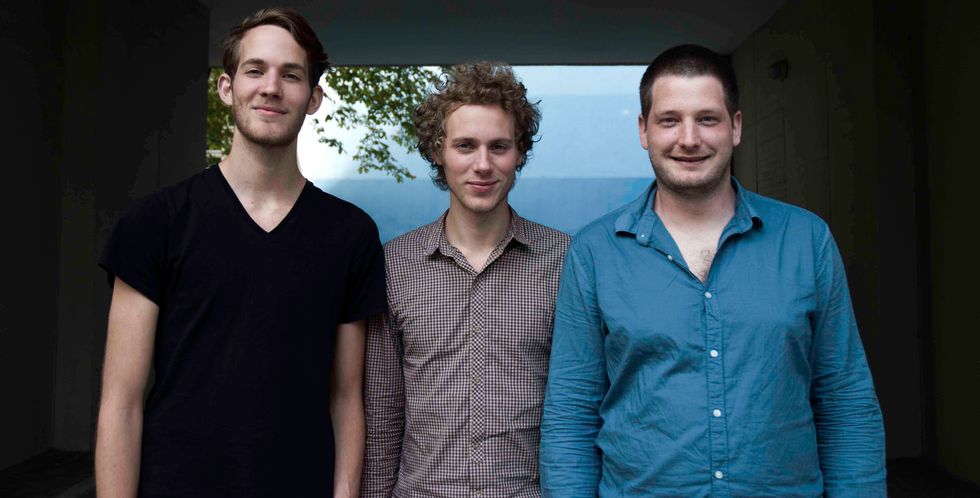 The internet is rife with social marketplaces: Etsy to peddle a hat you knit, AirBnB to sell a night on your pull-out couch, Getaround to rent out your car while it's wasting space in a parking lot. But what's lacking is a reliable and convenient way for people to connect through experiences. Organizing a yoga class over Meetup can be be less than user-friendly, while seeking out "services" over Craigslist can have smutty connotations.
---
Gidsy, "a community marketplace for authentic experiences," is hoping to fill that niche with a platform to let people sell everything from a walking tour of their neighborhood to a meal at a pop-up restaurant to a piano lesson. The website advertises itself as a great way to meet people where you live or locals when traveling. "Experience hosts" post an event and name their fee, attendees fork over the cash, and Gidsy takes a 10 percent cut.
Founded by Floris Dekker, Edial Dekker, and Philipp Wassibauer (pictured above, left to right) the startup is run out of Berlin, where the service launched its first city page on Tuesday to aggregate local happenings. A web typography workshop is going for €10 ($14). Renting a single-speed bike costs €15 ($20). You can host an event anywhere, even if Gidsy hasn't set up a city page for your where you live yet. Next week, they're launching their second city page for New York, so we'll be watching to see how people take advantage of it stateside.
Photo courtesy of Gidsy