Articles
Should We Send 40,000 More Troops to Afghanistan?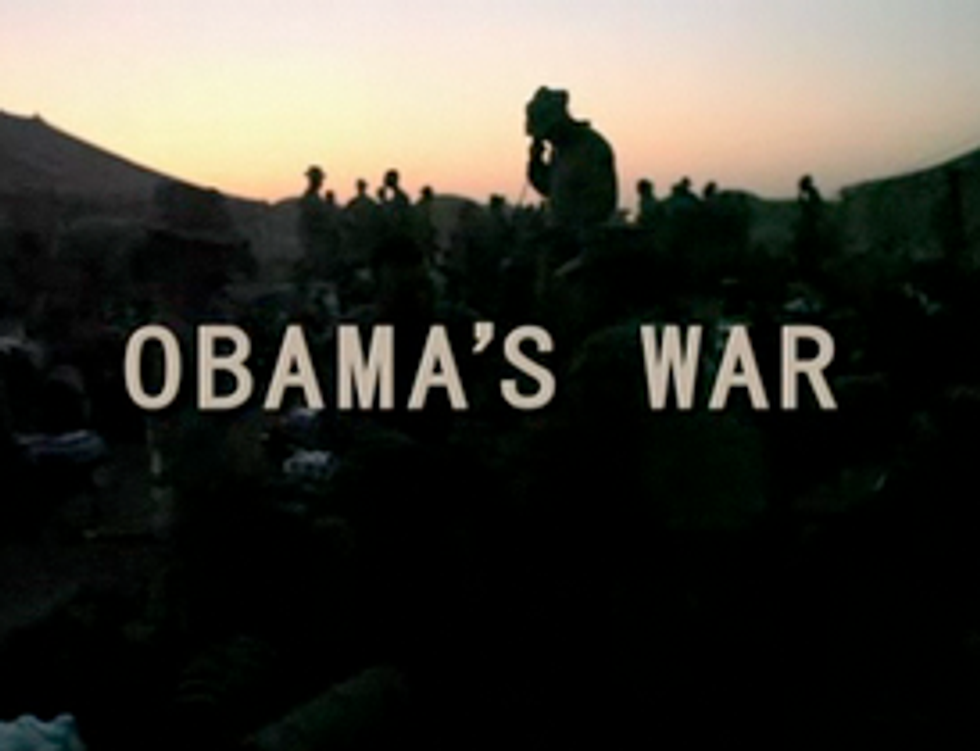 "Make no mistake: We are experts in the application of violence. We are attacking to seize control of the population from the Taliban. The people are our objective." So begins the
preview of Frontline's new doc
,
Obama's War
. Heavy stuff, and if the 24-minute teaser is any indication, you can expect a rather searing look at the policy on the ground in Afghanistan.Given the fact that Obama met today with the General McChrystal (
in the cabin of Air Force One, no less
) about revising the strategy in Afghanistan, and the fact that the latter
was on 60 Minutes
the other night, this is something we'll be hearing more and more about in the coming weeks and months as the administration decides whether or not to send upwards of 40,000 more troops overseas.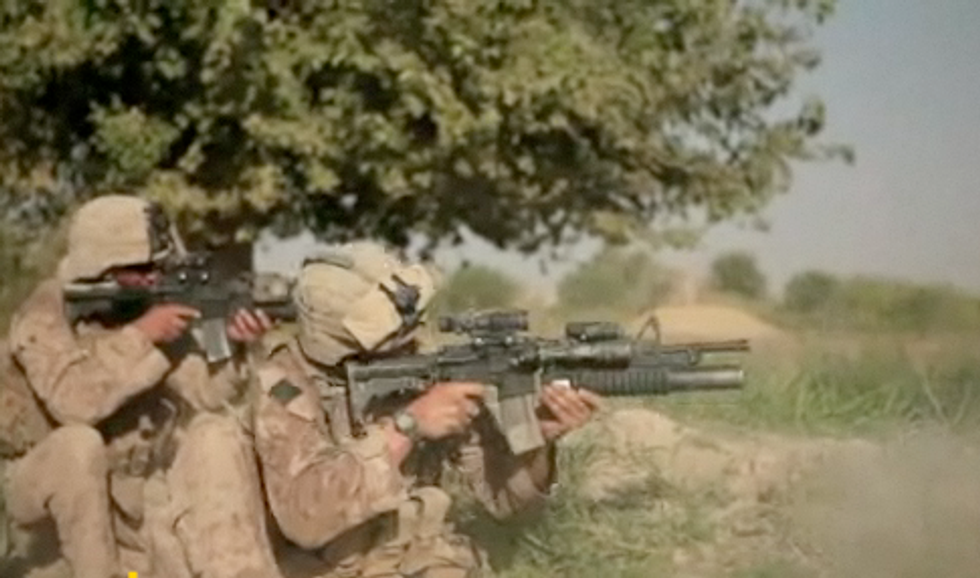 ---
The doc, which former GOOD video whiz Lindsay Utz worked on, looks at the different angles of operation in the current strategy. It opens the night before the marines' first mission in Southern Afghanistan this past summer, after Obama ordered troops to the region. The first few minutes of the preview are pure chaos, punctuated by the death of a 20-year-old, who is shot in the neck in combat in an area with virtually no cover. More gunfire ensues, but it's hard to tell how effective-as if such a word makes any sense here-the blasts actually are. (This is the "application of violence" part.)Later, we see the marines move into the area surrounding a market-idea being, go to where the people are, and build trust. But by the time they get there, the Taliban has already ordered everyone to leave the area, so no one is around. By the end of the second part of the preview, however, we witness one young marine trying to talk with locals. It's a frustrating game of broken telephone, and offers a glimpse at these young guys trying to do on-ground diplomacy in unfamiliar land. (This is the "the people are our objective" part.)It's the only thing I've seen that gives me a clear sense of what is actually being attempted in Afghanistan, and how scary and violent it is in the region right now.So what happens next? Will we send 40,000 more troops? Should we? For some more reading, check out Rory Stewart's excellent
look at the counterinsurgency
, and be sure to tune in on the
Frontline site
or on TV on October 13 ar 9.
Stills from
Obama's War