Articles
Skate for Japan: The Latest Creative Relief Effort
An event in July will support relief efforts in Japan by auctioning off skate decks designed by San Francisco Bay Area artists and creative agencies.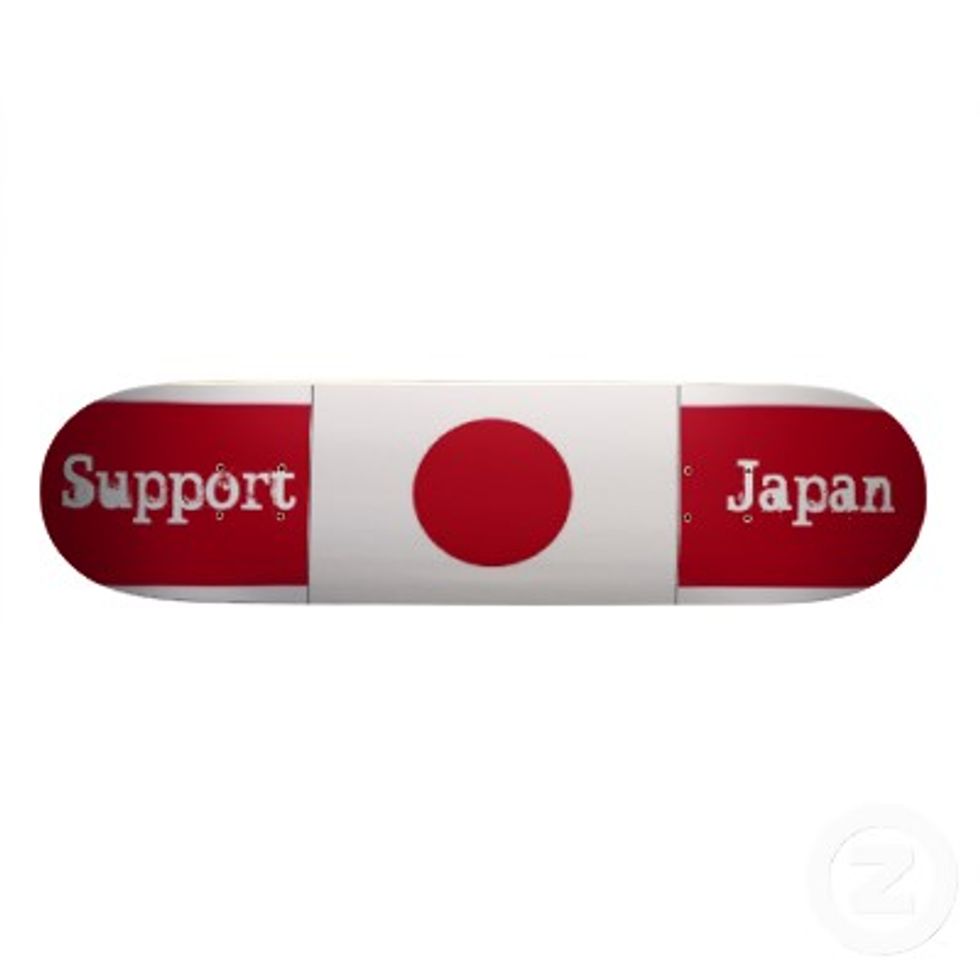 The creative community's outpouring of support for Japan in the wake of March's devastating tsunami and earthquake has been inspiring. From artists to florists to chefs, creative professionals from diverse backgrounds have lent their talents to the relief effort. GOOD has already covered fundraising initiatives involving Japan-inspired T-shirts, bake sales, posters, and pop-up restaurants, but the latest project that's caught our attention is Plywood for Good.
---
Taking place in San Francisco next month, Plywood for Good is an auction of locally designed skateboard decks. The event's producers, Collective Good, received 30 blank decks from FTC Skateboards, a skate company with shops in Tokyo and San Francisco. The decks were distributed to designers, artists, and creative agencies throughout the Bay Area "to use as a canvas for their thoughts and feelings on this tragedy," according to the event's listing. All proceeds from the event will be donated to Direct Relief International, a medical relief organization based in California.
If you're in the Bay, consider stopping by Plywood for Good on July 14. There's a $10 donation to get in. There's more information about the event here.
Image via Zazzle