Articles
An Art Auction with a Cause: Skateboards for Kids in Poverty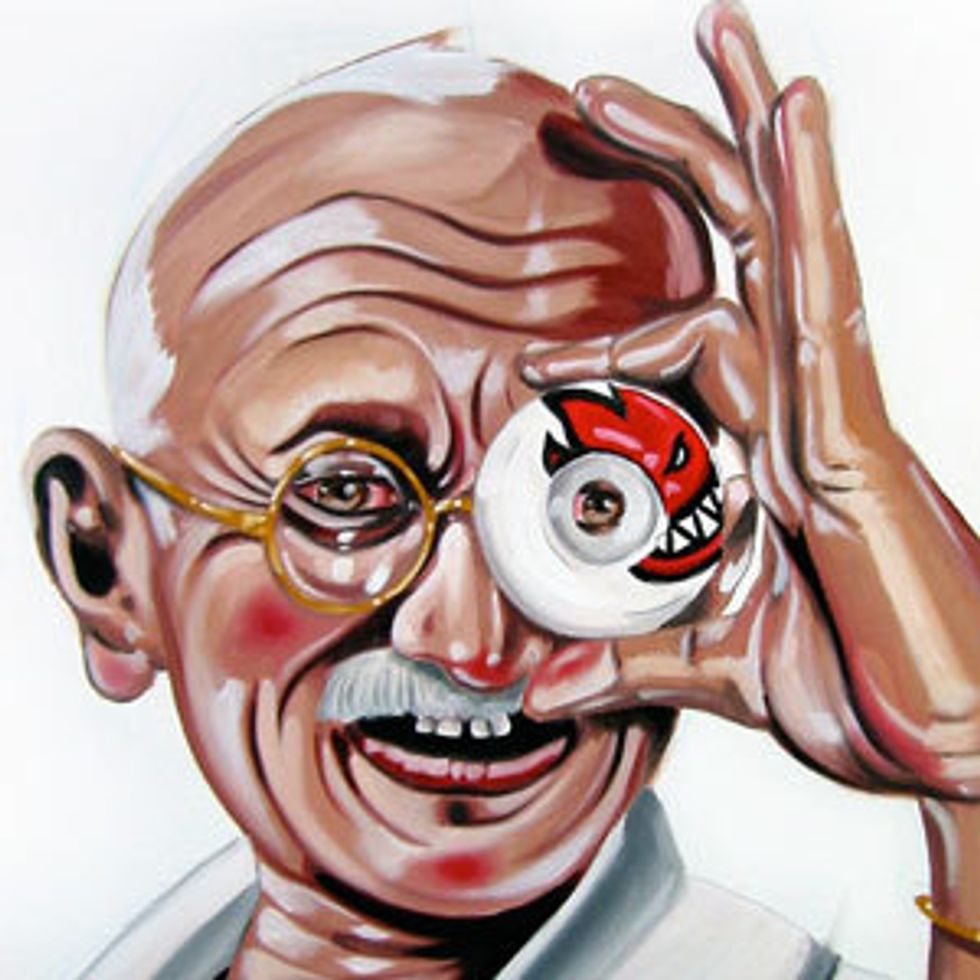 ---
The goal of the nonprofit organization
Contributor
is to give skateboards to the 1.6 million Canadian kids living in poverty. To fund their operations, they're holding an online auction of original skate decks called
One Way or Another
.
We've teamed up with Society6 and Club Mumble to curate our second art show in support of Contributor. Building on the success of last year's group show, "One Way Or Another" plays upon the personal nature of a skateboard. Things like how you grip your board, how loose your trucks are, and heck, how you know that the size of your wheels down to the slightest of millimeters will make the hugest difference. In the end, this little wooden toy seems to be made just for you.

Combining an open call at Society6 and a group of specially invited guests (curated by Andy Jenkins, Bob Kronbauer, Sandro Grison, Justin Cooper, Mike Giles & Annie Lam), we have selected over 40 artists/collectives from around the world to create original artwork on full-size blank maple decks. These specially made boards will be sold at our online shop, with all the proceeds going directly back to getting skateboards to kids across Canada.

\n
The list of selected artists includes Keith Scharwath, guest art director for GOOD's Neighborhoods issue. The piece above is by Jason C. Arnold. You check out all the artists and commission a custom board ($150) here.