Articles
So How Quickly Can We Shift to Solar?
According to Greenpeace's Solar Generation report, we could get 20 percent of our electricity from the sun by 2050.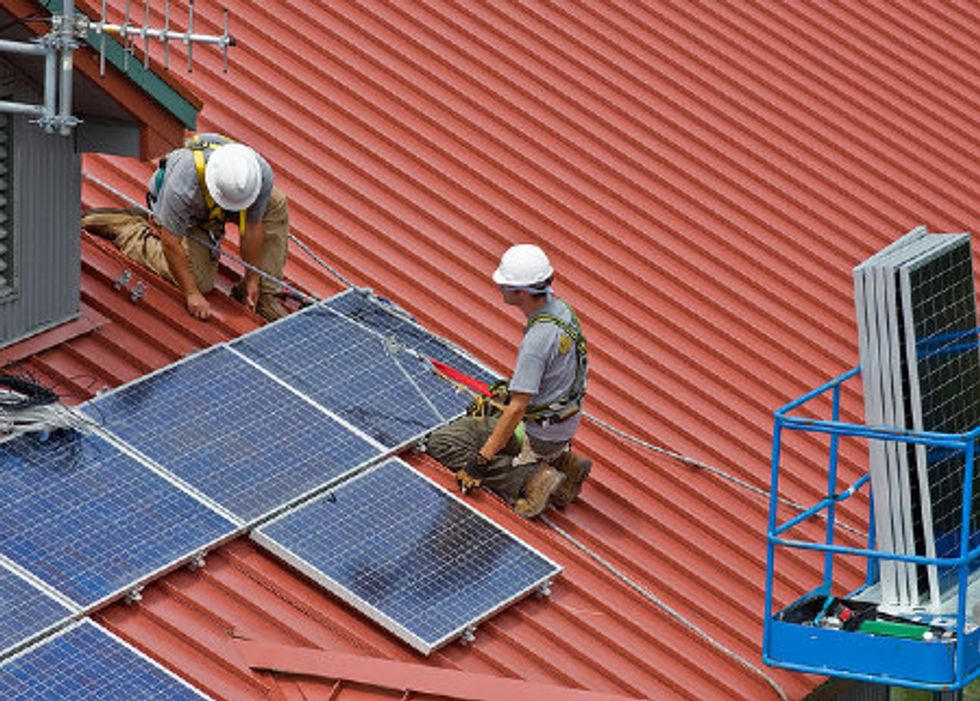 There's incredible potential for solar power, and prices are falling quickly. The cost of a photovoltaic system dropped by 40 percent over the last two years.
So how quickly will we be able to shift over to a solar energy economy? Here's another chart from Greenpeace's Solar Generation 2010 executive summary.
---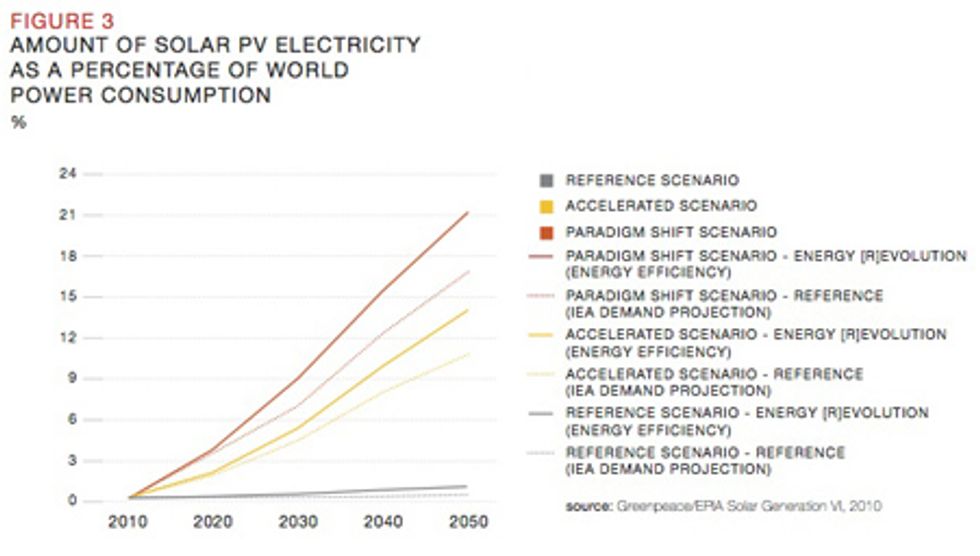 The unimpressive "reference scenario" assumes a reduction in political support for a transition to solar. But the yellow and red lines show were we could get by 2050 with a continuation or an increase in the political and economic support for solar. We can hit 20 percent if we shift the paradigm.
Photo (cc) from Flickr user Wayne National Forest