Articles
The new Solar Mosaic program in Oakland lets residents buy $100 shares of solar panel installations on the roofs of local schools and nonprofits.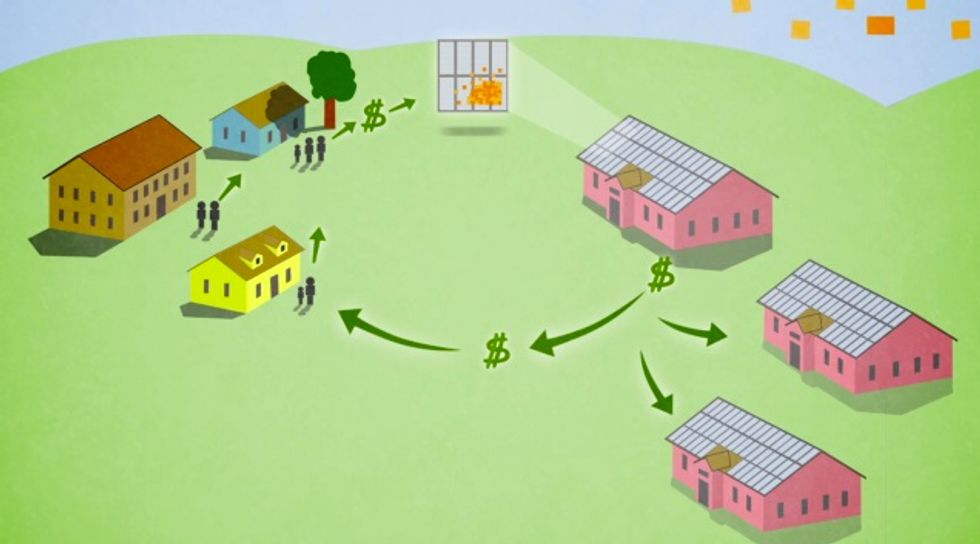 We're always interested in innovative ways to finance solar energy, so we were excited to see this recent post from Daniel Kessler. There are plenty of reasons you might not be investing in photovoltaic panels. Maybe you're a renter. Maybe your home doesn't get enough direct sun. Or most likely it's cost: the upfront expense of covering your roof with solar panels is often prohibitive. So maybe you can't afford a complete solar array for your home.
---
Through the new Solar Mosaic program in Oakland, you can pay $100 for a "Tile" of solar arrays. That "Tile" is part of a broader solar "mosaic" (get it?) that is installed on the roof of a local school, church, nonprofit, community center, or anywhere with a big roof. In essence, the Tile is a $100 share of a local community-based solar project.
Here's a video explaining the process:
[vimeo][/vimeo]
So what happens exactly when you buy a tile?
A Tile is a $100 share of the Solar Mosaic of your choice. The project host buys the clean electricity produced by your Tiles and saves money from day 1. You get paid back through the revenue the Tile generates and earn some fun goodies. After Tile purchasers are all paid back, additional revenue is paid forward to fund more community solar. Jobs are created, coal is kept in the ground, carbon pollution is avoided and money is kept in the community. It's at least a win-win-win-win-win-win-win!

\n
You can learn a lot more about this innovative program at the Solar Mosaic FAQ page.