Articles
South African Beadwork Raises Money for HIV/AIDS Infected Women
Positive Beadwork Projects is helping more than 100 women with HIV/Aids support their families in South Africa.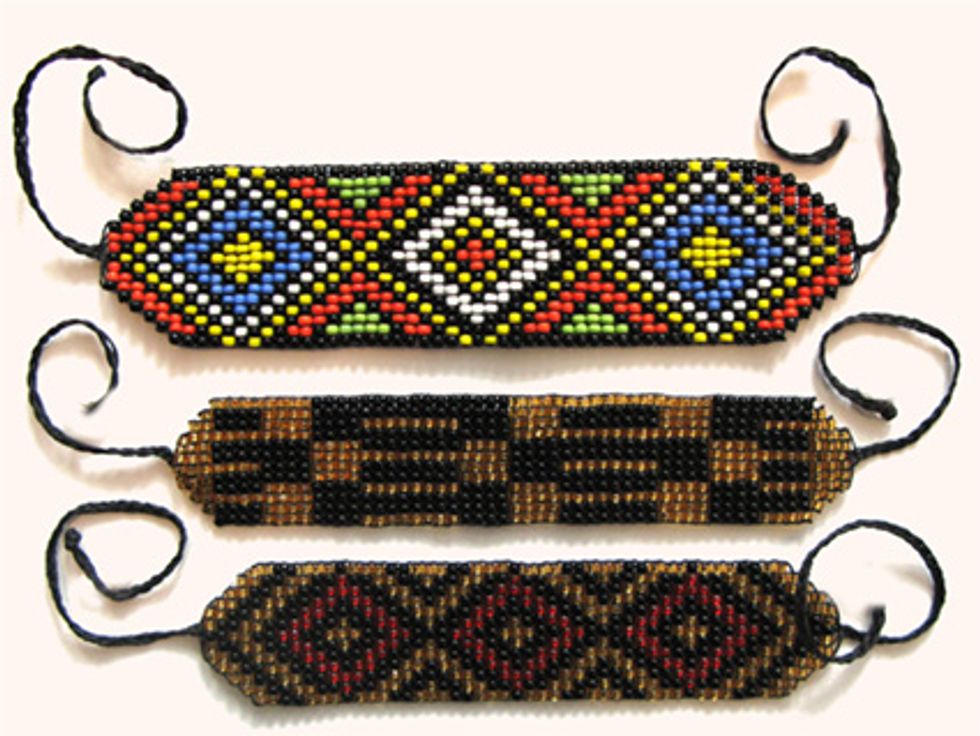 Capetown's Positive Beadwork Project
is an initiative by
Kidzpositive
to train HIV/AIDs infected mothers in South Africa to produce beadwork at home. Right now, more than 100 infected mothers are making beaded pins, wristbands, napkin rings, eyeglass holders, and Christmas ornaments.
The website describes the effort:
---
The Project is purely a job creation enterprise with up to 80% of the purchase price going directly to the mothers.

\n
If you are looking for a handcrafted gift or even party favors, why not order one of these lovely original beaded artifacts and help women in Cape Town support their families?